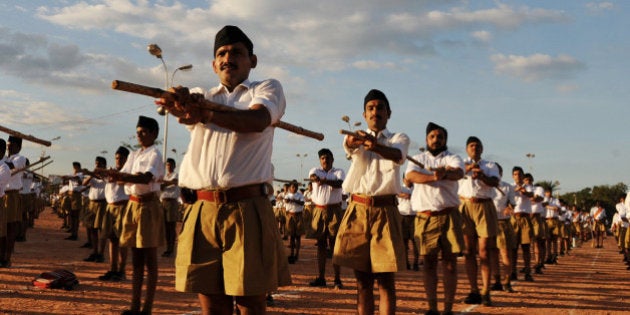 Women seeking entry into the sanctum sanctorum of various Hindu temples in India have found an unlikely ally in the Rashtriya Swayamsevak Sangh. The right-wing ideological organisation signalled a shift in their stand on the issue when its national general secretary Bhaiyyaji Joshi released the outfit's annual report at the ongoing three-day Akhil Bhartiya Pratinidhi Sabha in Nagaur in Rajasthan.
The issue of women's entry is "sensitive", according to the report, and the organisation called for a change in public mindset through discourse.
"Because of some unfair traditions, at certain places, there has been a lack of consensus on the question of temple entry," according to the report. "Wherever such a problem exists, attempts should be made to bring about a change of mind through proper discussion."
The report calls men and women equal partners in religious and spiritual matters, and has called for discussion and dialogue to change the unfair tradition, instead of resorting to agitation.
The organisation also announced that it had decided to change its earlier uniform for volunteers from khaki shorts to brown trousers.
The decision, spurred by a need to attract young members to the volunteers' fold, reportedly took several hours of deliberation. However, not everyone is reportedly happy with it.
Two thumbs up to RSS for growing up!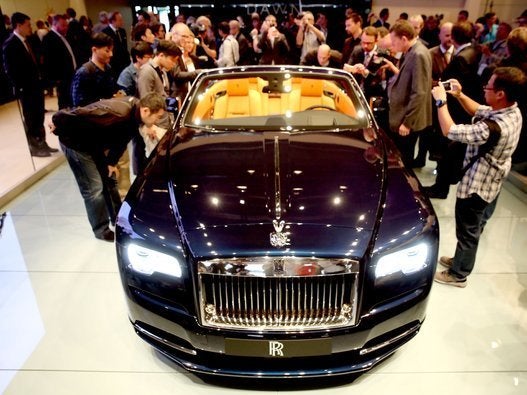 PHOTOS: Say Hello To Dawn, Rolls-Royce's 'Sexiest Car Ever'
Popular in the Community