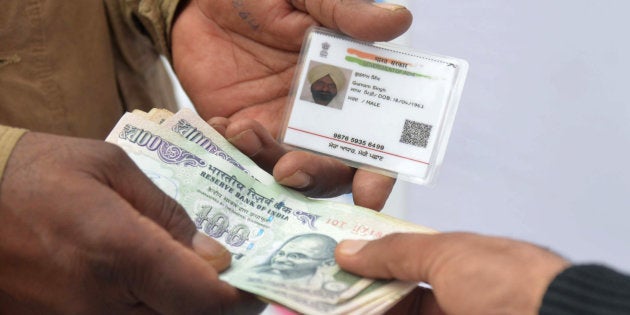 A discovery that raises questions about the security of Aadhaar distribution in India came to light in Jaipur, Rajasthan yesterday, when thousands of Aadhaar cards turned up at a scrap dealership in the Jalupura area of the city. Details of how the cards arrived at a scrap dealer's shop aren't clear, but it appears that these were Aadhaar cards people had applied for, but never received.
An unidentified person had dropped off a sack of newspapers, which also included thousands of Aadhaar cards - 20kg worth of them - at a scrap dealer's shop, and once the cards were found, the ward councillor, Iqramuddin was called in. Speaking to the Hindustan Times, the councillor said, "It was sold at Rs. 8 - 10 per kilo. The sack carrying cards weighed 20kg."
With thousands of Aadhaar cards in the pack, personal details of people such as the name, date of birth, gender, address, and of course Aadhaar number could have been harvested, which is a major concern. That this was dumped for a few hundred rupees, rather than collected and sold to a third party for possibly significantly more, is in a strange way a silver lining.
Councillor Iqramuddin said each Aadhaar card had a Rs. 5 postal stamp on it, from the Jaipur General post office, and was dated between January 2017 and March 2018. "I called a few persons, whose details were there on the Aadhar card and found that they had applied for it a year ago but had not received till date," he said.
How did thousands of Aadhaar cards with personal information on them end up in a sack, instead of reaching the people who applied for them? No one seems to be ready to take responsibility.
The police said that a parcel carrying Aadhaar cards might have been misplaced according to NDTV. "It appears to be a parcel of Aadhaar cards which were to be delivered by post," Station House Officer (SHO) of Jalupura police station Likhma Ram said. "The cards were to be dispatched locally. So, most likely the parcel somehow got misplaced from the general post office here."
The police have said that postal officials have been informed, and the matter is now being probed.