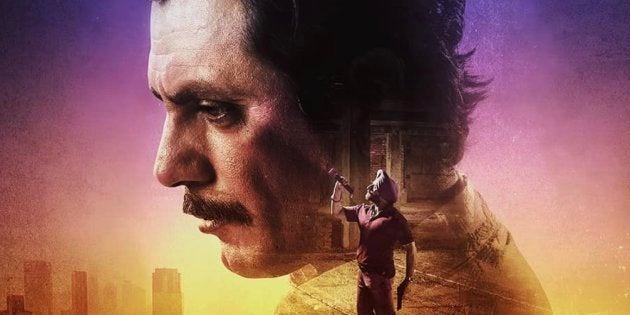 Sacred Games, Netflix's first Indian original series is out and the wait, it can now be reported, has been worth it.
The 8 episodes of Season 1, adapted from Vikram Chandra's 928-page tome, chronicle the meteoric rise of Ganesh Gaitonde (Nawazuddin Siddiqui), a mob boss with delusions of grandeur, operating out of a Mumbai ghetto called Gopalmath. His paths intersect with Sartaj Singh (Saif Ali Khan), a cop whose righteousness is at conflict with the questionable moralities of the police force.
At the surface, Sacred Games appears to be a standard cat-and-mouse chase but the show's probing, introspective nature turns a clichéd crime-saga to a biting commentary on the zeitgeist. Its relevance to our current moment cannot be overstated.
Take, for example, Gaitonde's reluctance to endorse a communal philosophy: A gangster who started on the streets, and lives a life revolving around murder and mayhem, is aware of the perils of religious fanaticism, even as characters — ostensibly more refined than him — are drawn to fundamentalism's many lures.
The catastrophic consequences of religious polarisation are a consistent undercurrent in the show. Directors Anurag Kashyap and Vikramaditya Motwane, along with their team of writers (Varun Grover, Smita Singh, Vasant Nath) waste no time in exploiting the opportunity offered by a platform free of censorship to make a powerful statement.
"The biggest business in the world is religion. Under the garb of faith, they make fools out of all of us," says Gaitonde, firmly establishing his secular beliefs. But his beliefs, just like ours, are susceptible to subtle indoctrination.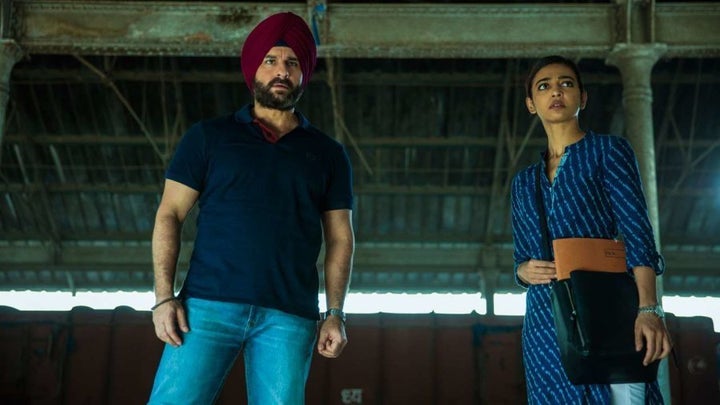 Sacred Games is a parable of our times, a cautionary tale on the significance of preserving the country's secular fabric even as bad actors from within the system plot to tear it apart.
The references and visuals of the Babri Masjid demolition, the ensuing riots, and the 1993 bomb-blasts are ominous. But Sacred Games captures religion's dual faces: divisive and liberatory. The show also interrogates police apathy, the deep-rooted corruption in the force, and how prejudice, particularly towards the Muslim minority, perpetuates and fuels crime as callous cops turn a blind eye to crimes in slum settlements.
For an international audience, India's communal divide appears akin to the US's institutionalized racism: One of the running subplots is of an extra-judicial killing of an unarmed Muslim boy, an all-too-familiar story for Americans, where unarmed black men are routine targets of police violence.
Since this is, ultimately, a cops and robbers gig directed by Kashyap, the violence is graphic and the liberal use of wildly imaginative expletives is an education. The sex, and there's plenty of it, is matter-of-fact, never titillating.
The performances are consistently impressive, but nothing, absolutely nothing, comes close to Siddiqui as Gaitonde. Siddiqui's portrayal of the gangster is nuanced, complex and thoughtful, even if he tends to sound more north Indian than Maharashtrian.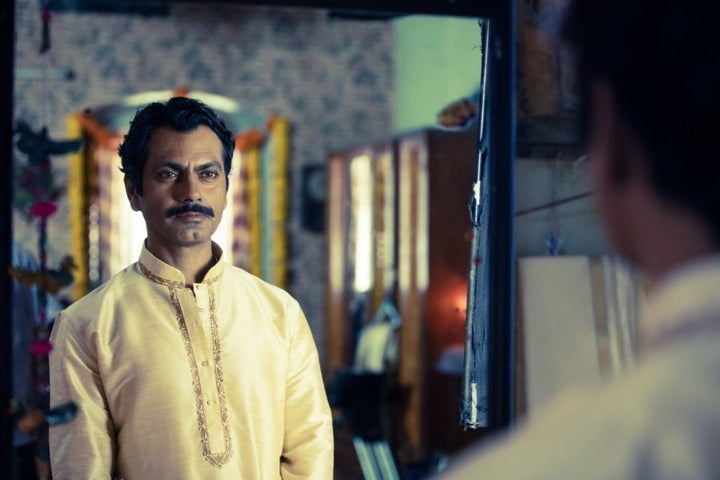 Siddiqui is brash and brutal but also a helpless romantic. His scenes with Cuckoo (a terrific Kubra Sait), a character he falls irrevocably in love with, are treated with such tenderness, you lose the moment when you start feeling for an unquestionable baddie. There's genuine warmth in that odd connection between two marginalized souls, a safe place made of humanity, love, and loyalty in an ongoing cacophony of violence, dread, and betrayal.
As for Saif Ali Khan, whose career has recently seen a spate of flops, Sacred Games is Redemption Point. His defeated eyes, tired gait, internalized rage, reveal an urgent yet sincere need to set things right. It's a stellar performance, one that Khan chews on slowly as he disappears into the broken persona of a tormented cop.
Neeraj Kabi as Khan's commanding officer, Jitendra Joshi as constable Katekar, Jatin Sarna as Gaitonde's henchman Bunty are particularly impressive in an otherwise solid cast. Luke Kenny, who plays some sort of a foreign mastermind is perhaps the only weak link, appearing stoic, uptight, and without any charisma. Radhika Apte as the RAW agent is reliably good but her character is one-note and her story arc ends abruptly. One can observe similar problems with Rajshri Deshpande's character (of Sexy Durga fame) who plays Gaitonde's wife. The women characters in the show aren't as strongly etched out as the men, who are well-rounded, layered characters.
It is clear that Sacred Games is, self-reflexively, India's submission to the global catalog of Prestige TV.
Luxurious in scale, slow in its pace, neo-noir in its treatment — the deliberate use of low lighting is as obvious a nod to Prestige TV, as is a middle-aged anti-hero with a health problem.
Sacred Games ticks all the right boxes: The plot is a slow-burner, simmering with gnawing tensions, pumping anxiety, and a throbbing heartbeat. The haunting, melancholic background score (Rachita Arora, Alokananda Dasgupta), is a clear indication of how it wants itself to be perceived — like an epic saga.
The show's biggest weakness is the expository voice-over (one of the biggest criticism of Narcos too, which this show has been compared to), but the gravitas that Siddiqui brings to his tale makes it easier to overlook this flaw.
At its heart, the showis almost saddening: in the toxic trifecta of religion, politics and Bollywood that form the blueprint of the show, Mumbai — the city where all this drama plays out — appears just like any character in Sacred Games; broken but hopeful.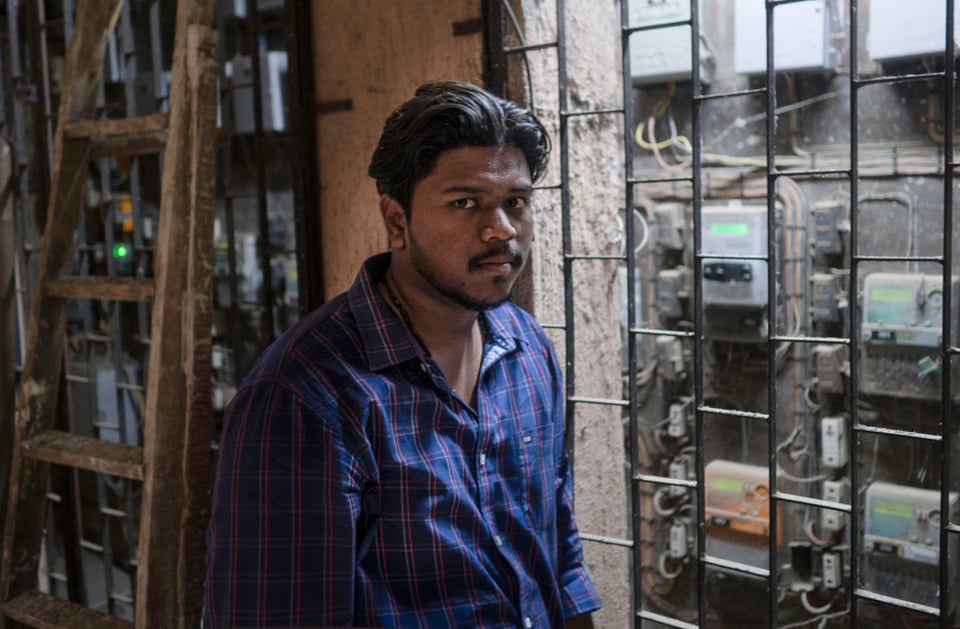 Male Child Abuse Survivors
Popular in the Community