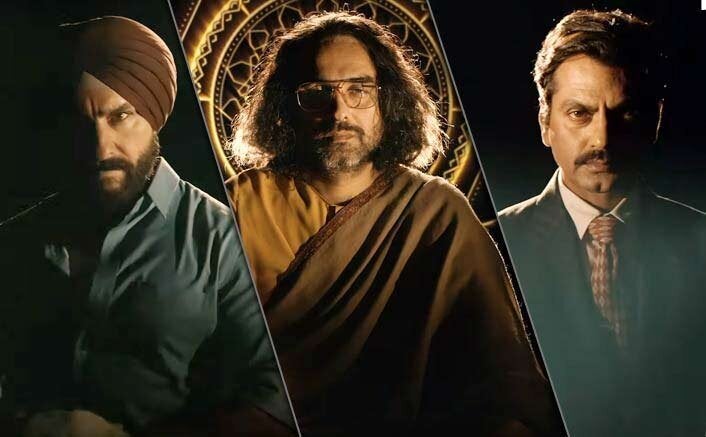 "I'm not going to tell you if there's going to be a third season or not," Varun Grover, one of the four writers of Sacred Games, pointedly declares when we meet at the coffee shop in JW Marriott, Mumbai.
Grover, who won a National Award for writing the hauntingly romantic track Moh Moh Ke Dhaage, dived into screenplay writing with Masaan and followed it up with the first season of Sacred Games. A poet, lyricist and comedian, Grover's trajectory includes writing songs for films such as Gangs of Wasseypur and Sui Dhaaga.
The last time I met the writer, he had scolded me for taking an Uber from the suburbs all the way to South Bombay, where we were meeting. Today, he's the one who has arrived in one (Grover, who lives in the Northern suburb of Borivli, mostly commutes through the city's local trains) and it's my chance to give him a glare.
He laughs. Dressed casually, he is donning dark blue nail-colour on his right hand. Since we are at the Marriott, we avoid ordering bananas and go straight to our conversation, decoding the new season of Netflix's Sacred Games.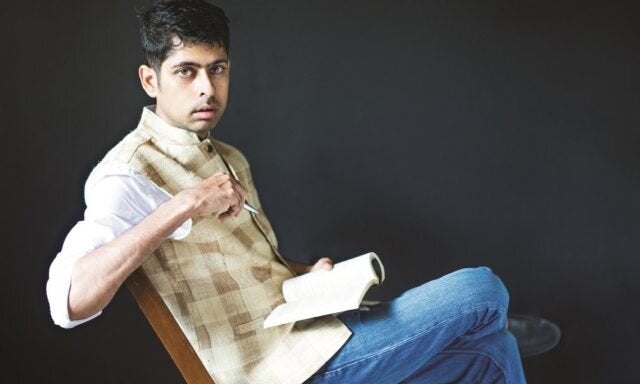 It's been a few days since the sophomore season of Sacred Games dropped. What space are you in right now?
I'm still processing the reaction. Unlike cinema, the gestation period for shows is much longer. There are a lot of American shows which we're discovering only now. With changing times, context changes and something made earlier carries more urgency and relevance than it did back then. With Sacred Games 2, I'm hearing all things.
From what I've read, most reviews from critics have been good. It's the response from the fans of the first season that has been divided. There's one group that has absolutely loved the show, there's the second that's saying it's not as gripping as Season 1 and then there's the third which is absolutely ripping the show apart.
Were you prepared for a relatively muted response for season 2, given its philosophical undercurrents?
As writers, me and my team – Dhruv Narang, Pooja Tolani, and Nihit Bhave – none of us wrote keeping the audience's reaction in mind. We started writing season 2 way before the first season dropped. We started writing in February 2018 and the season 1 came in July. By then we were seven months into writing the next season. We couldn't possibly be influenced by the response to the first season as we'd gone too far inside. I can't allow the audience to influence my creative decisions as a writer. Tomorrow, even if I were to write a commercial film—and Sacred Games is as far from that as it can get—I'd still separate the anticipated reaction from my creative process. From what we understand of Netflix, it's driven by creators and not by market. The market part stops at the point where they greenlit the project. Sometimes, it backfires and that's okay.
A popular criticism levelled at the new season is that it doesn't make you root for anybody as strongly as before. In the first season, Sartaj and Katekar's relationship anchored the show emotionally.
We wanted to isolate Sartaj (Saif Ali Khan) completely, show him having reached a point where he struggled with forming human connections. Our main goal was to get to the show's core—a city on the verge of collapse because of the conflicts of the world right now. To make that happen, we wanted to completely alienate Sartaj—emotionally, socially, physically. Only then will he be compelled to go with Batya's (Kalki Koechlin) plan. So whether it's his former wife or his colleagues, everybody is pretty indifferent to him. He's unable to help Saad, unable to help Katekar's family, then there's Daddy issues and gochi. So we wanted to push him into a spiral of loneliness and helplessness. Now, sure, none of it makes him likeable but it serves the story we wanted to tell.
To me, the show is about our inability to escape or reconcile with the past. What's the show about for you?
Exact same thing. It's about the generational transference of pain and trauma and our inability to deal with it. For example, Partition. The biggest PTSD India has is the Partition and we haven't yet dealt with that trauma. It haunts us. Because it's unresolved. It's the biggest failure of Nehru that nobody talks about. In the immediate time after independence, our arts and cinema didn't quite address Partition with the complexity that it deserves. It's the trauma that the two main religions of this country are carrying. Those are the faultlines everybody is exploiting since the past 70 years. Right from Guruji (Pankaj Tripathi) to Sartaj to Shahid Khan (Ranvir Shorey), everybody, in some way or the other, encapsulates the collective pain of the country.
Tell us about Gaitonde's (Nawazuddin Siddiqui) character. From being a mobster to someone who eventually starts reflecting on the karmic burden of his crimes, seeking refuge in spirituality, it's a terrific character acted out by a terrific actor. How did he evolve?
A lot of it is obviously from the book. A lot, we figured, was our own doing. You see him kill himself in Season 1 itself. So you are made to wonder—what could have gone so badly wrong for him that Gaitonde of all people shot himself? A lot of things in the novel were working wonderfully but then there were gaps. Vikram Chandra probably meant for us to fill those gaps. Keeping Bombay and Guruji as forces where he escapes, we worked our way backwards. In fact, this season, I've gotten more feedback on how some people felt more attached to Gaitonde than any other character.
Perhaps because of his relationship with Jojo? In many ways, she symbolises and encapsulates Bombay for Gaitonde. That entire track is dealt with a lot of tenderness. Two broken people building and healing each other....
Absolutely. In an otherwise bleak show, they infuse warmth and care. Some of it was design, some of it was accident. Both carry tremendous trauma from the past. And like you said, in a way, they are two people who heal each other. Those performances really brought the characters alive.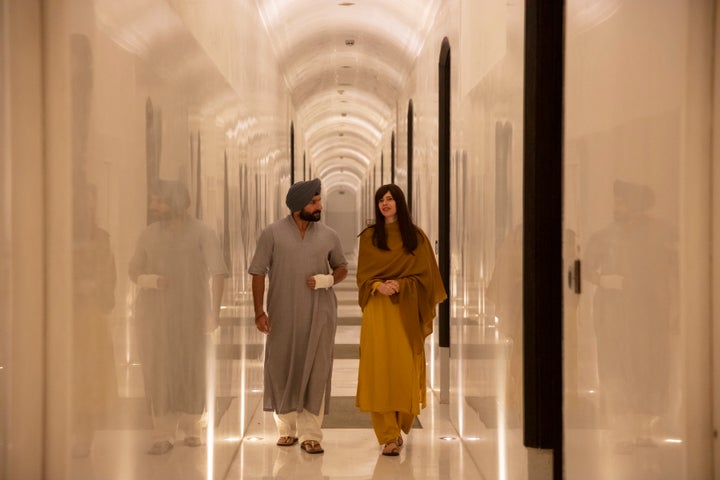 Going into philosophy and spirituality can be tricky, as you risk sounding banal or pretentious. Which, in my experience, wasn't the case here. Given the show's context, how did you go about making philosophy accessible?
We decided that the best way to bring in the philosophical aspect of the show is to enter it through stories and not theories. So we made a bank of stories. Our research team—Smita Nair and Mantra Watsa—everybody pitched in stories from their own experience. Some we drew from mythology and not just Indian mythology but several others, like Greek. Episode 7 is called Torino. That story got lost in the edit. But it's basically a story about how Nietzsche discovered the idea that God is dead when he sees a horse being brutalised.
What was the deal with the woman who was randomly putting in passcodes to defuse the bomb and making apologetic faces when none of them (obviously) worked?
So, there was a line which got cut off in the edit. The Intelligence has a set of people who have a set of first-response passwords which they try. There was a dialogue which would have contextualised it but it got lost. It's totally not her fault, it's ours. We thought it won't be that big a deal but given the hate we've received for that, I now understand that it was.
I also felt that this season was relatively safer as far as critiquing religious fundamentalists went. I mean sure, the Ashram could be read as a front for the many covert and overt Hindu terror organisations in the country but something felt amiss.
I don't think so. We went by the book. A lot of what we want to say as creators is woven in Gaitonde's commentary/voiceover. it's a pattern from season 1 itself. It can be thought of as our 'op-ed.' Here, we invented the trope of Gaitonde from talking beyond the grave.
How did the lynching scene come about?
It came about quite organically and fell into the track. But we did want to comment on the persecution of Muslims in India. It's tied in with the kind of problem we have right now in the country. Now, I have many outlets, such as my Twitter, my comedy shows, my videos for my politics and I'd not change a story to accommodate my politics ever. But here, it just fit in. The top layer, for all the show's political allegory, is still about a cop and a gangster and their personal journeys. Everything else surrounds them and is open to your interpretation.
Amruta Subhash's RAW agent Kusum Yadav is a powerful, central character in this season but it felt like her track is abandoned towards the end, without a definitive explanation to what happened to her.
Well, she gets attacked by Malcolm at her residence, right. What happens to her after that is a result of that shootout. Now, the show is divided into two timelines. So to fill the gap of one timeline into another would be very clumsy so we thought we'd leave it to the imagination of people to connect the dots. She's not sidelines. There are only three characters who are crucial in both timelines and Yadavji is one of them.
Even with Batya (Koechlin), her backstory is explained off in one line, where she says, "I was born in conflict." You are just expected to take her at face value.
In screenwriting jargon, we define having agency as a character either pulling the arrow, or being hit by the arrow. If you evaluate Kalki by those standards, she's an important figure throughout the narrative. If not the backstory, Batya is given enough emotional space for the viewer to determine why she is the way she is.
I'll quote Smita Singh, a fellow screenwriter, who I admire a lot. She said it's better to demand 'real' female characters and not 'strong' female characters. There's a difference. A real character has all the complexities and vulnerabilities. Ultimately, they should feel real and you should be able to fill the world around them as long as they are expressing enough, impacting the story enough and have a well-defined mindset. I'd say that's a good enough female character and we have that for Jojo (Surveen Chawla), Batya and KD Yadav. I think they are all very well-defined. It's evident in their performances itself.
Was this an attempt to rectify the criticism faced in Season 1 about not having well-defined parts for characters essayed by women?
I'd say it was a natural progression of growth as an artist. It's about becoming more aware of your biases and failures and concerns. In the book, KD Yadav is a male character. We inverted the gender and all that was done before Season 1 came out. So I'd say some of it is organic, some of is part of growing up. In this age, where you have so many resources to grow up and check your own faults, if you don't, then, well, that's your failure as a writer.
Finally, who came up with the Parle G line?
It's in the episode 1 so it's written by Dhruv Narang. However, Anurag Kashyap also improvises a lot so either it's him or Dhruv or both of them. It was there in the script but eventually tweaked later for the impact!
(This interview has been updated to reflect Varun Grover's credentials as the writer of Masaan.)
Popular in the Community