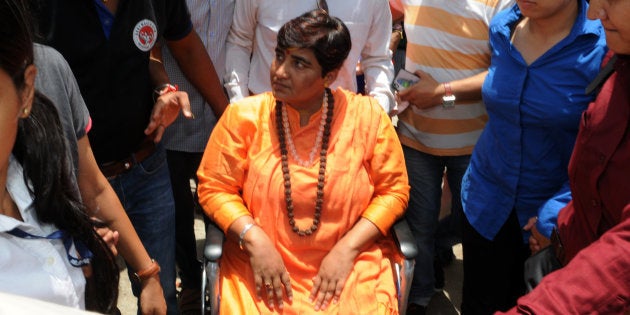 BHOPAL -- Sadhvi Pragya Thakur, an accused in the Malegaon blast case, got a major relief on Wednesday when a court in Madhya Pradesh acquitted her in the high-profile Sunil Joshi murder case.
Joshi, a right-wing terror suspect, was shot dead in mysterious circumstances in Dewas near Indore in 2007. A former RSS pracharak and an influential leader in Dewas, Joshi's name figures in the list of the main accused in Samjhauta Express blast.
The murder case was earlier investigated by MP police that concluded that he was killed by own his close confidantes. NIA had earlier suspected that Joshi had a role in several other cases of right-wing terror too.
Hence, the case was taken over by it during the UPA regime. Investigators then said that this case was the key to cracking all the cases pertaining to right-wing terror and it was believed that Joshi knew too much and hence he was 'eliminated' by his 'own men'.
Joshi was also an accused in the murder of Pyar Singh Ninama, a Congress leader. The charge-sheet in the Samjhauta Express case mentions that Joshi and RSS activist Swami Aseemanand had held meetings after terror strikes on temples and decided that 'enough was enough and bomb blast had to be avenged with bomb blast'.
Joshi had said that he had his men who would plan and execute the blasts but needs some money, says documents. Two of his men included Sandeep Dange and Ramji Kalsangra, who carry reward of Rs 20 lakh each and are wanted for Malegaon, Ajmer, Mecca Masjid Hyderabad and Samjhauta Express blast, and are still absconding.
Joshi was murdered on December 29, 2007. The case was initially closed by local police but investigations by Rajasthan ATS, CBI and NIA again brought to fore Sunil Joshi's name, his links and hence, it was taken up by NIA.
But later NIA changed its stand and suggested that the killing had another motive — his own companions — 'friends' nursed a grudge against Joshi as they felt he harboured 'ill-intentions' towards Pragya Thakur.
The NIA filed a supplementary charge-sheet, and the case was transferred from special court for NIA in Bhopal to Dewas court. Pragya Thakur is in judicial custody, lodged in Bhopal jail.
Today, additional district and sessions judge Rajeev Apte acquitted Pragya Thakur and seven others -- Ramcharan Patel, Vasudev Parmar, Anand Raj Kataria, Jitendra Sharma, Lokesh Sharma, Rajendra Chaudhary and Harshad Solanki, were acquitted for lack of evidence.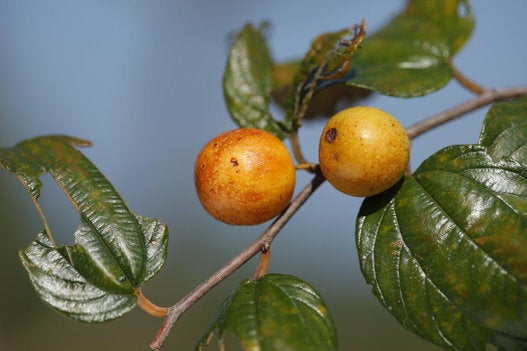 Gorgeous Photos Of Delhi's Native Trees