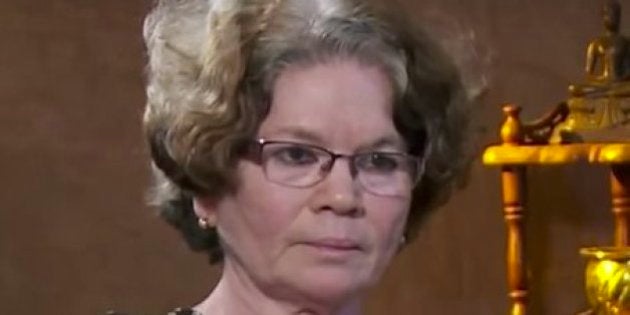 Thiruvananthapuram - After eminent writers Nayantara Sahgal and Ashok Vajpeyi, Malayalam novelist and AAP leader Sarah Joseph today said she would return the Sahitya Akademi award in protest against what she called the "growing communalism" and "life threat faced by writers" in the country after Narendra Modi government assumed office.
Eminent poet and writer K Satchidanandan also resigned from all committees of the Sahitya Akademi, saying the literary body had "failed" in its duty to stand with writers and uphold freedom of expression.
Satchidanandan was serving in the General Council, Executive Board and Financial Committee of the Akademi.
"I am sorry to observe that the Akademi has failed in its duty to stand with the writers and to uphold the freedom of expression guaranteed by the Constitution that seems to be getting violated everyday in the country," the writer said.
Joseph and Satchidanandan join a growing league of dissenters who have registered their protest against the government by returning awards associated with it and quitting from positions in institutions funded by it.
On 9 October, award-winning author Shashi Deshpande resigned from the Sahitya Akademi General Council expressing "a sense of strong disappointment" over the literary body's silence on the killing of Kannada writer M M Kalburgi.
Mint reports that two other Malayalam writers P.K. Parakkadavu and K.S. Ravikumar have quit from their positions in the Akademi's general council.
In a letter that Satchidanandan sent to the Akademi, informing them about his decision, he wrote: ""My conscience does not permit me to continue on its (Akademi's) general council and its Executive Board. I hereby abdicate all of my positions in the Sahitya Akademi including the membership of its several committees,."
Joseph, who won the prestigious honour for her novel 'Aalahayude Penmakkal' (Daughters of God the Father), said she would soon send the cash prize and plaque to the Akademi via courier.
This is the first time that a Malayalam writer has decided to return the Akademi honours to protest against the "communal policies" of the BJP-led NDA government.
"An alarming situation is being created in the country in all spheres of life after Modi government came into power. The religious harmony and secularism of the country is unprecedentedly under threat," she told PTI from Thrissur.
She said three writers had already been killed and K S Bhagwan was facing life threat from communal forces. But, the Centre had done nothing to alleviate the growing fear among writers and activists and people in other sections of the society, she said.
Observing that the Sahitya Akademi was the "conscience keeper of the writing community", Satchidanandan said the literary body should actively condemn the killing of Kalburgi.
"In the present time it's a question of life and freedom of writers. Our agenda is resistance and to speak to as many platforms as possible and as loudly as possible. Lot of people are supporting us," Satchidanandan added.
Criticising Prime Minster Narendra Modi for his "delayed reaction" over the Dadri lynching, Joseph said the BJP government was even taking away the fundamental rights of people to choose their food.
"Our Prime Minister took nine days to react to the Dadri incident. His silence was scary and highly condemnable. In the backdrop of the recent hue and cry over beef consumption, I fear that even our right to choose food would be taken away from us," she said, adding that she hoped that other writers would also come out protesting against these policies through their creative works.
A recipient of Kerala Sahithya Akademi Award, Vayalar Award and Muttathu Varkey Award, Joseph is known for strong characterisation and socially relevant themes in her novels and short stories.
Though she was a strong supporter of Left ideologies, Joseph later joined AAP and contested unsuccessfully from Thrissur constituency in 2014 Lok Sabha polls.