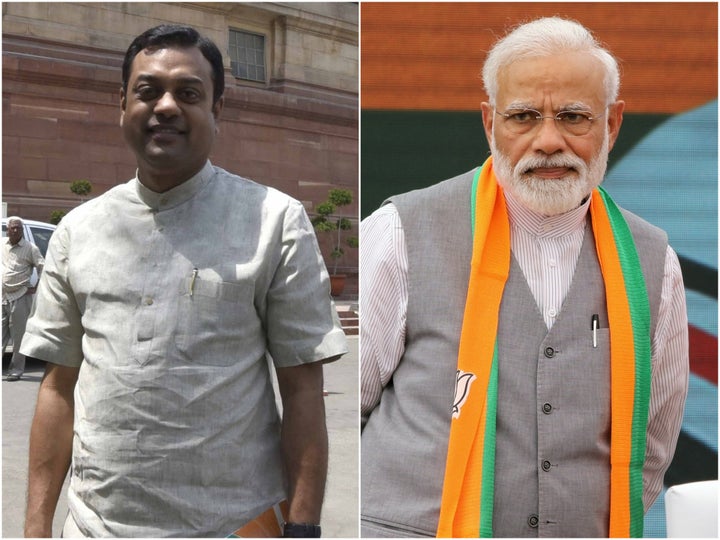 On the campaign trail in Odisha, BJP's Sambit Patra uttered a couple of words that should make any democracy-loving Indian's heart stop.
Patra is the party's candidate for Puri and contesting against BJD's Pinaki Mishra, a three-time MP.
On Patra's candidacy, Mishra quoted a pretty solid burn from Twitter, "BJP promised Narendra Modi, delivered Sambit Patra, typical of BJP governance."
Except, Patra then responded with this: "Each (BJP) candidate contesting across India represents a miniature version of Modi. We are fighting not with our name. We are fighting with the name of our Supreme Leader, Narendra Modi."
Patra may have mistaken Odisha for North Korea, but the phrase 'Supreme Leader' instantly put Indians on edge.
Many started tweeting dire warnings of what the use of the phrase meant.
It also prompted comparisons to North Korea and 1940s Germany, both not exactly known for their commitment to democracy. 👀
The ease with which Patra, a national spokesperson of the ruling party, called the prime minister a 'supreme leader' is unnerving.
The BJP is not known for its ability to receive criticism gracefully or engage in dialogue with critics. The prime minister has famously not held a single press conference since he took over. The government and its ministers have also been shooting down any questions raised by opposition leaders on its policy and national security decisions, decrying them as "anti-national" or "anti-India".
Many of the comments politicians make during election season can get drowned out in the sheer mass of coverage. But comments like these should make us sit up and take notice since, even if Patra chooses to air his hallucinations, we are still a democracy.
It's going to be a long two months. Let's stay sharp, guys.
You can watch the full exchange below: