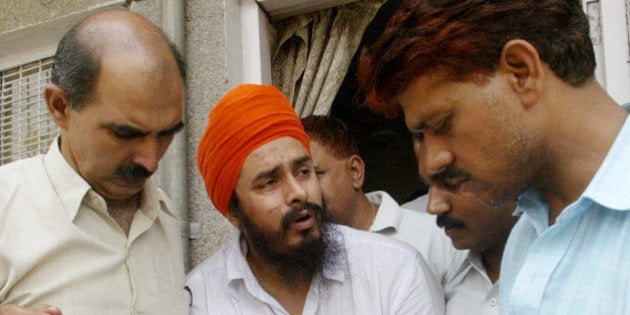 Opening front against SGPC, several Sikh outfits and hardline groups today convened what they called 'Sarbat Khalsa', a grand assembly of Sikhs, here and appointed Jagtar Singh Hawara, the convict in Beant Singh assassination case, as jathedar of Akal Takht.
Apart from Akal Takht, which is the supreme temporal seat of the Sikhs, the congregation also 'removed' jathedars of two other Takhts-- Takht Kesgarh Sahib and Takht Damdama Sahib.
Shiromani Gurdwara Parbandhak Committee, mini-parliament of Sikh religion, appoints all jathedars (Sikh head priests).
The hardliners and some other Sikh groups have been alleging that the ruling Badal family of Punjab controls the SGPC.
The congregation accused the incumbent Sikh head priests, appointed by SGPC, of not keeping up the dignity and traditions of Sikh institutions.
The 'Sarbat Khalsa' was organised today at Chabba village, about 10 kms from the holy city, to "free" Sikh institutions from political influence.
The gathering was organised to discuss the ouster of Akal Takht head Gurbachan Singh and other Sikh priests involved in "pardoning" of Dera Sacha Sauda sect chief Gurmeet Ram Rahim Singh for his alleged blasphemy in 2007, which triggered violence in Punjab and Harana.
However, SGPC and Akal Takht, Sikhism's highest religious seat, have refused to term it as 'Sarbat Khalsa'.
The congregation, in its over seven hour meeting, passed around ten resolutions.
Amrik Singh Ajnala of Damdami Taksal and Baljit Singh Daduwal of United Akali Dal (UAD) were appointed as Head Priests of Takht Keshgarh Sahib and Takht Damdama Sahib respectively.
The congregation declared Lt Gen KS Brar (retd), the Operation Bluestar commander, and KPS Gill, former director general of Punjab police as 'tankhaiya' (guilty of religious conduct) and directed them to appear before Akal Takht.
Brar and Gill have been asked to appear before Akal Takt on November 30 "so that next action could be taken against them".
It also withdrew the titles of 'Fakre-e-Qaum' and 'Panth Rattan' given to Punjab chief minister Parkash Singh Badal.
Badal, who is also the patron of Shiromani Akali Dal, was bestowed upon the title of 'Panth Rattan Fakhr-e-Qaum' by Sri Akal Takhat Sahib in the Golden temple premises in recognition of services rendered by him during his long political career in 2011.
The appointment of Hawara as Akal Takht head is expected to drive a wedge between various Sikh groups in Punjab.
Hawara, one-time militant of Babbar Khalsa outfit, is currently undergoing life-sentence at the Tihar jail in New Delhi. He was convicted for the murder of then Punjab Chief Minister Beant Singh in an human bomb attack on August 31, 1996.
As Hawara is in jail, the work will be carried by Dhyan Singh Mand, a former MP of SAD(A), till Hawara is released, the resolution said.
Another resolution said that a 'World Sikh Parliament' would be created on the lines of SGPC.
The congregation also decided to withdraw SGPC chief Avtar Singh Makkar's honour of the 'Shiromani Sewak' awarded by the Akal Takht for his services rendered to the Sikh 'Panth' (community).
The gathering announced to hold next congregation on April 13, 2016.
The congregation also sought release of Sikh prisoners who have completed their jail terms and are in prisons in different parts of the country.
By another resolution, the gathering announced that Sikh shrines should not be set up on caste basis.
Those among the forefront of the Sikh congregation were SAD (Amritsar), United Akali Dal (UAD) and a section of Damdami Taksal.
Prominent among those participated in the event included SAD (A) president Simranjit Singh Mann, UAD head Mokham Singh and Damdami Taksal head Harnam Singh Dhuma.
Addressing the congregation, Sikh leaders blamed the Parkash Singh Badal-led government for the sacrilege incidents across the state.
They also urged people to support the decision taken by the Khalsa Panth.
"Sarbat Khalsa decides to punish those guilty of sacrilege of Guru Granth Sahib in accordance with the Sikh traditions," the resolution said.
The congregation demanded immediate poll to general house of SGPC and Vatican status for Golden Temple.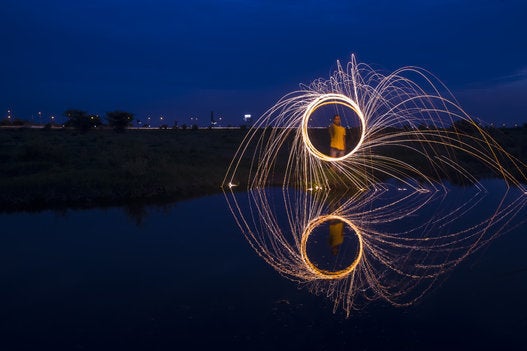 Photos Of Diwali, Festival Of Lights
Popular in the Community