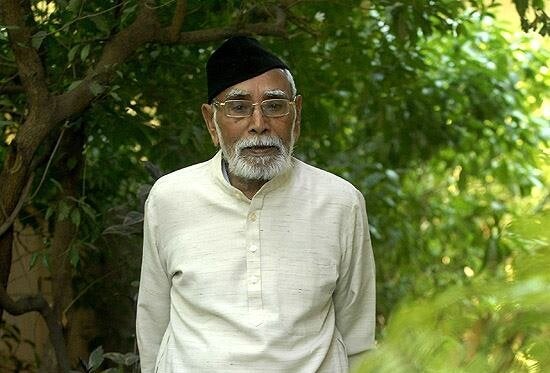 NAGPUR, Maharashtra — Senior Rashtriya Swayamsevak Sangh (RSS) ideologue M.G.Vaidya has expressed satisfaction over the Supreme Court Verdict granting a government-appointed Hindu trust possession of the site on which the Babri Masjid once stood in Ayodhya.
But he has demanded that the alternative 5 acres of land granted to the Muslim litigants, as part of the settlement by the Supreme Court, should be at least five acres away from the site at which the temple will most likely be constructed.
Vaidya's objections suggest that the Sangh — from rank and file to the top leadership — is likely to continue to push for more concessions in the Babri Masjid- Ram Mandir case.
"I am satisfied with the Supreme Court verdict. The disputed land is undisputed now. A huge Ram Mandir will be constructed there now. Muslims have been given five acres of land in Ayodhya for the construction of Masjid and nobody should take objection to that," Vaidya told HuffPost India. "My only wish is that the land for Masjid should be outside five acres of Pradskshina land of Mandir."
Vaidya had also worked as the RSS spokesperson. His son Manmohan is the joint general secretary of the RSS and another son Ram is the RSS's Europe pracharak.
Babri Masjid Case
On November 9 2019, a five judge bench of the Supreme Court of India granted the site of the demolished Babri Masjid to the Hindu parties to build a temple, while ordering that the Muslim litigants be given a 5 acre alternative site to construct a mosque.
For now, the ownership of the 2.77 acres that comprised the mosque's structure and courtyards shall be give to the government for a period of three months. The government shall use that time to set up a trust of Hindu representatives who shall decide what to do with the land.
The unanimous verdict, delivered by a five judge bench, brings to a close one of the longest running land disputes between Hindus and Muslims in India.