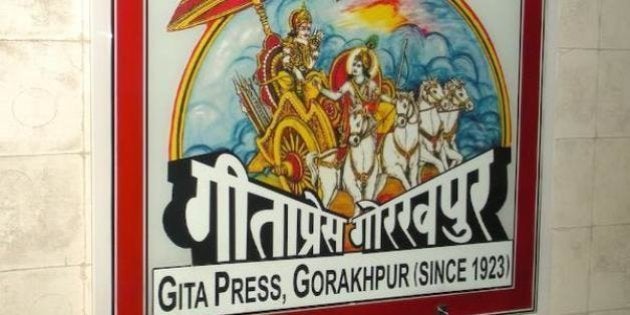 The publication house, which is based out of Gorakhpur, Uttar Pradesh, is one of the largest publishers of Hindu religious texts. And it is facing closure due to disagreement with the staff as well as the workers — yet again.
But a statement put out by the Gita Press, the publication house has assured its readers that the press has not shut down, but the work has been halted for sometime due to the ongoing strike.
I always had respectful perception of Gorakhpur coz of Geeta press since my childhood.Corporates must save geeta press before it closes down

— Subhash Ghai (@SubhashGhai1) August 27, 2015
The problems with the Gita Press — which has brought out a series of easy-to-read and affordable translations of religious texts such as the Bhagavad Gita, Ramcharitmanas, Upanishads and the Veda among others, into Hindi and other Indian languages — has been a trending topic on the social media since Friday morning.
According to the book Gita Press and the Making of Hindu India by Akshaya Mukul, as of early 2014, the Gita Press has sold close to 72 million copies of the Gita, 70 million copies of Tulsidas's works and over 19 million copies of scriptures such as the Puranas and the Upanishads.
The turmoil with the ancient publication house has inspired several young Twitter users to share images of their cherished copies of religious texts such as the Mahabharata or Bhagavad Gita with other social media users with the hashtag #SaveGitaPress.
Update: According to the statement put out by the Gita Press on early Saturday morning, the company has assured its readers of its financial security and urged them not to donate any money to any charitable organisations that are collecting money under its name.