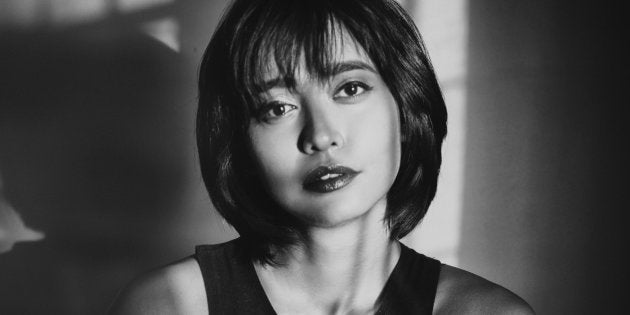 There's something quietly devastating about Sayani Gupta's eyes.
A mix of heartbreak-induced melancholia and steely firmness, those eyes are both vulnerable and guarded at the same time.
To call her sensuous would be, at best, reductive, and at worst? Accurate.
Her breathtaking beauty is captured here by photographer Shivaji Sen, who shared his work exclusively with HuffPost India.
There's something profoundly seductive about Sen's pictures -- he manages to keep his work delightfully free from titillation and yet eroticises it with what is perhaps an evolved understanding of the female anatomy.
Talking to HuffPost India, Sen, who has been a professional photographer since the past 8 years, says "Most of my shoots have me looking at my subjects with a heightened male gaze, and same is true for these pictures with Sayani."
Most photo shoots these days take place in hotels and studios which give the resultant picure a generic vibe. But not for Sen, who prefers shooting at the subject's house.
"These photos were shot at her house and that in itself, lends the shoot a unique sense of comfort and intimacy."
Sen says his intention is to click pictures that would make the viewer fall in love with his subject. "I use photoshop for basic color correction but never mess up with my subject's anatomy. I like playing with lights and shadows, which is why most of my pictures have a noirish vibe," says Sen, who has a Masters degree in Fine Art Photography from the Arts University College at Bournemouth, England.
You can see more of his compelling work at his website here.
Meanwhile, have a look at these pictures of Sayani.
She is best-known for her roles in Q's Tasher Desh, Margarita, With A Straw, Fan, and more-recently Baar Baar Dekho.