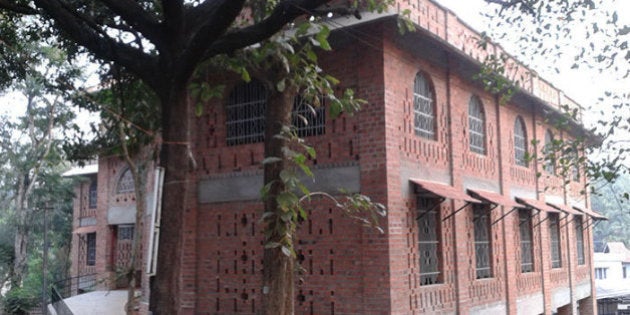 Indian educator and women's rights activist Mary Roy's school, Pallikoodam in Kerala, has decreed that boys and girls should maintain a distance of one meter from each other. In a school notice released earlier this year, the authorities warned students that "immediate action" will be taken against students if the new rules aren't followed and they receive complaints from parents.
"Boys and girls will behave on the campus with utmost respect towards each other," reads the notice. This "respect" includes being separated from each other by one meter, students of senior classes avoiding friendships with those in lower classes, and "not moving into corners and lonely areas".

Screenshot of online circular issued by the school.
It is interesting to note here that Roy is a well-known women's rights activists who fought a long and hard battle to win equal gender rights for property in the Syrian Christian community. Her daughter is the well-known author and activist Arundhati Roy. She founded Pallikoodam in 1967.
The school's website says that interaction between boys and girls "is encouraged", adding that male and female students there together take part in academic and extra-curricular activities like swimming, eating, and even sharing dormitories (up to a certain age).