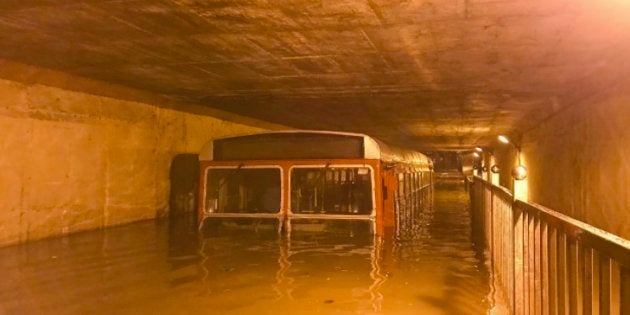 Maximum city Mumbai came to a standstill for a second time this monsoon with heavy rains lashing the city, affecting regular life.
NDTV reported that rail, road and air traffic were crippled by the torrential rains, and some low-lying areas were flooded. The report said 56 flights have been diverted till now.
While schools and colleges were shut today, a report in The Indian Express said that the cyclonic weather would pursue till Wednesday morning, bring some respite in the later parts of the day.
Social media was buzzing with videos and photos of the deluge on Tuesday and today by Mumbaikars who were stranded because of the heavy rains. Photos of uprooted trees and submerged buses showed how intense the rainfall was.
Here are some photos of the destruction cause by the heavy rains in the city:
A BEST BUS SUBMERGED INSIDE A SUBWAY
One of the most scary photos was that of a BEST bus stuck in a subway in Malad on Tuesday night. The water as high as the windows of the bus, but reports said that the passengers of the bus were safe.
Mumbai Mirror had tweeted the photo of a tree that fell on another BEST bus in Malad West. It reported that none of the passengers were injured.
Another tree blocked the road near a bus depot in Deonar. The Twitter user who posted the photo said Mumbai police was quick to respond to the situation.
Another tree had fallen on a bus in Thane.
FLOODED STREETS AND RAILWAY TRACKS
Photos from Wednesday morning showed that the water had hardly receded with cars still submerged in inundated streets.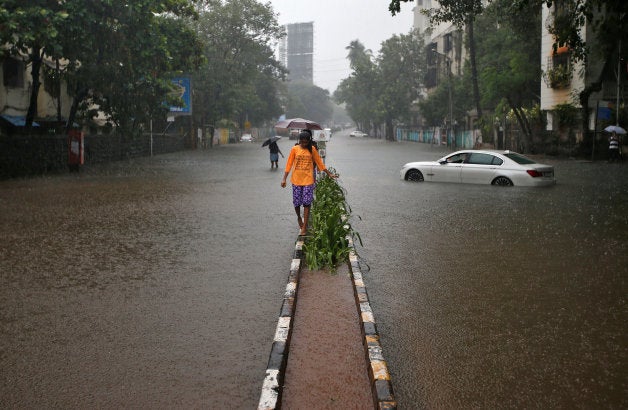 While offices and schools were shut today, commuters, unprepared for the heavy downpour, were stuck on their way home because of the flooding.
Here a woman is seen wading through a water-logged street in Sion last night.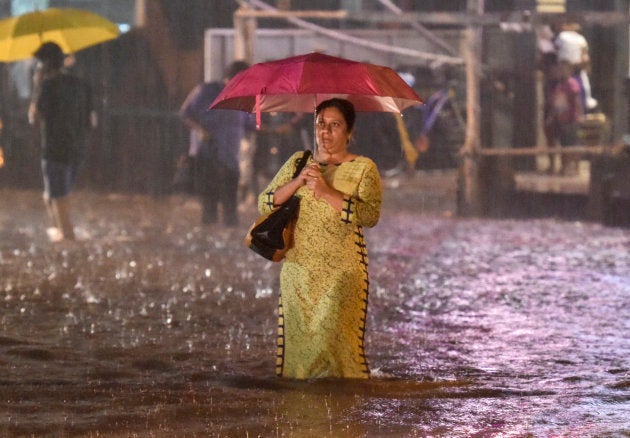 A YouTube user's video showed that rail tracks too were flooded. A long-distant train is seen passing through the Nalasopara station at high speed, splashing dirty water on those waiting on the platform.
Another video taken by a Twitter user, while commuting showed, how most roads were under water.
But guess what? Mumbai is extremely resilient, and is known to function in the face of heaviest rainfalls. Here's a photo of a very determined man getting a shave.