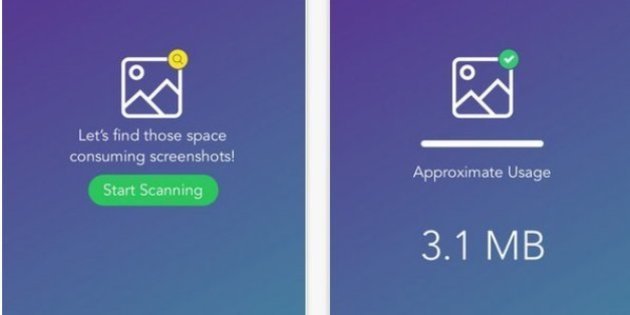 Released less than a fortnight ago, Screeny, an iOS app developed by Chennai's NFN Labs, is enjoying its moment in the sun. This Rs. 60 app lets you sort and delete screenshots from your iPhone's Camera Roll in a few steps, proving so invaluable to a subset of iPhone users that it has reached the top 10 list in over 30 countries, including the US, UK, Canada, Japan, Russia and China.
Screenshots are easy to take on iPhones, but painstakingly hard to sort through and delete from the Camera Roll. Sonaal Bangera, creative head at Effect Works and the brain behind the idea, is intimately acquainted with the problem. "Being a designer, when I'm making mobile apps, I'm taking lots of screenshots," he said. "That clogs up my camera space. I wanted the Camera Roll to be filled with photos, not screenshots. I also wanted a perspective of how much space these screenshots are taking."
When his queries on Twitter for such an app went unanswered, Sonaal knew he was on to something. "After watching WWDC, I figured out that iOS8 allowed third party access to delete photos from the core Camera Roll," he said. "The app took two weeks to make, from design to development in Swift." Coverage from a host of international websites (CNET and The Verge, for example) helped get the word out.
"We're proud to call ourselves a design-driven company" said Narayanan Hariharan, head of sales at Effect Works, the parent company of NFN Labs. "The moment you start solving someone's pain area, however small or big it may be, it becomes a best-seller. Most designers, developers and product managers would use something like this."