"There was a heavy string around the chair that wrapped around the turtle's neck," Fort Morgan Share the Beach spokeswoman Debbie Harbin told HuffPost in a Facebook message.
"This makes me so mad," read the group's Facebook post. "How many hundreds of times do we have to ask people to pick their stuff up? It should just be common decency. I think I am going to print this out and carry it with me next time I have to ask."
The group added in a comment on the photo that the chair, which had barnacles on it, had apparently washed out to sea, where the group believes the sea turtle became entangled in it.
Harbin also shared a second, more graphic image of the turtle with HuffPost.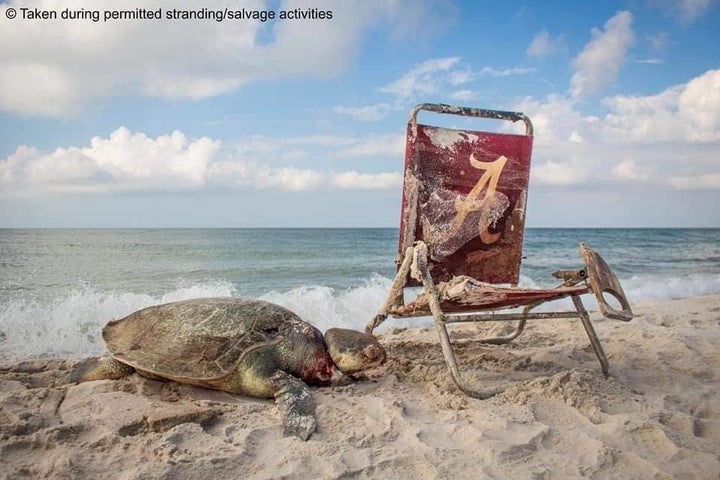 Both photos were taken at a beach Bon Secour National Wildlife Refuge on the Fort Morgan Peninsula, according to local news station WKRG,
"So much stuff left on the beach washes into the gulf," Harbin told the station.
Wildlife experts have long warned about the danger that abandoned beach chairs can pose to sea turtles. Chairs that wash out to sea can fatally entangle turtles, and even chairs that remain on the sand overnight can become major obstacles to nesting turtles and hatchlings.
This post has been updated with a comment from Debbie Harbin and another photo.