It seems Indians are, quite literally, dying to take self portraits.
According to a report in the Washington Post, the most number of selfie deaths in the world occurred in India. Of at least 27 "selfie related" deaths around the world last year, about half occurred in India, says the report.
Recently, three young girls were swept out into the Arabian Sea while taking selfies in Bandstand in Mumbai. A man who jumped in to save them, also died.
Here are some of the 'selfie related' deaths that took place in India last year.
In January, last year, three students aged 20 to 22 died trying to take a selfie close to a speeding train. They were travelling to Agra to see the Taj Mahal on Republic Day and had stopped the car they were travelling in at the railway track to attempt the 'daredevil selfie'.
In Nagpur, seven youths drowned in a lake in March, while attempting to take a selfie.
Their boat had tipped over as they were standing up to pose.
In Tamil Nadu, an engineering student died while taking selfies with friends at Kolli Hills. The rock on which he was standing cracked and gave way, plunging him 60 feet and causing his death from head injuries.
In November, two students died in Gujarat after slipping down the bank of the Narmada canal while trying to take a selfie.
The statistics show that Indians need a few lessons on safety skills while taking a selfie.
At the same time, the country, like many other countries probably need a couple of no-selfie zones.
Mumbai Police has initiated the process of identifying and marking certain spots in the city as 'no selfie zones' in a bid to discourage people from putting themselves at risk while photographing themselves.
"We are in the process of identifying and then marking a few locations in the city where clicking selfies will not be allowed," a senior police officer told PTI.
The spots include the major tourist attractions of Girgaum Chowpatty beach and Marine Drive promenade as well as Bandstand.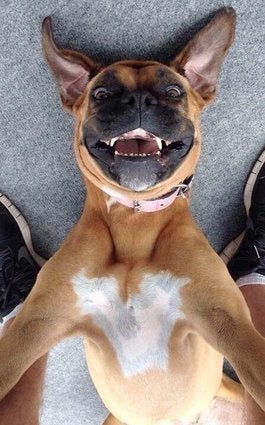 Best Animal Selfies of all time