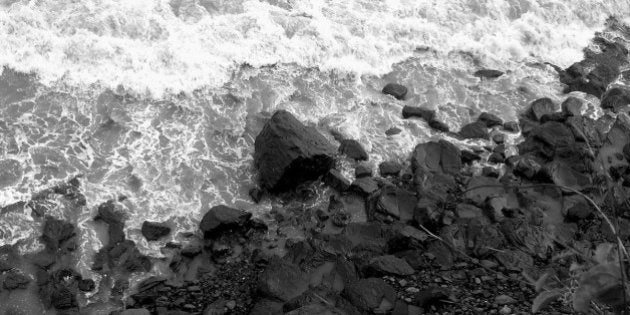 (Correction: In the headline, this article incorrectly said that the man saved two girls. He had managed to save one of them. )
When 38-year-old Ramesh Walunj stopped at the Kadeshwari temple near Bandra fort to pray, he didn't know that would be his last time. Ramesh heard screams for help from the direction of the Bandra Fort below, and rushed to help.
He raced down the slippery rocks on to the edge of a small cliff where he was told that three girls had fallen into the water while taking a selfie on their phones.
Ramesh managed to rescue one of them but did not return when he went in the water once again for the second girl.
According to the Bandra police, the incident occurred at 10:50 am on Saturday.
The police said the three girls, Tarannum Ansari (18), Anjum Khan (19) and Masturi Khan (19), all residents of the Bainganwadi area in Govandi, had gone to Bandstand to spend the day there.
"The three girls were standing on the rocks in the sea and taking pictures and selfies. A sudden caused them to lose their balance," an officer with the Bandra police told The Hindu.
While the onlookers kept screaming for help, Ramesh was the only one who jumped in the sea without a moment of hesitation.
He managed to pull Anjum and Masturi out of the water and went back for Tarannum. This was the last time he was seen.
Ramesh, who is used to work as a driver, is survived by his wife and three children, one of whom is mentally challenged.
"The third girl had been washed some 15 feet away from the shore. Ramesh is a good swimmer and reached her but once she grabbed hold of him, the tide swept them away," Ramesh's neighbour Raju Makwana was quoted by Indian Express.
Ramesh always went out of the way to help people in trouble. "He was always the first to help people. He used to donate blood every time there was a camp in the area. We never thought that Saturday morning would be the last time we were going to see him. We are completely broken," said Jayashree Chavan, Walunje's sister.
The Walunje family hails from Rajapur and has been living in the Bandra chawl for close to 20 years. The couple has three children – Raveena (16), Manasi (14) and Hruday (3).
Police rushed to the spot after witnesses called the control room and narrated the incident. Two patrol boats from the nearby Versova Sagari police station were also diverted to the spot.
Search and rescue operations are still underway to find Ramesh and Tarannum, with the local police, fire brigade and Coast Guard pooling in their resources.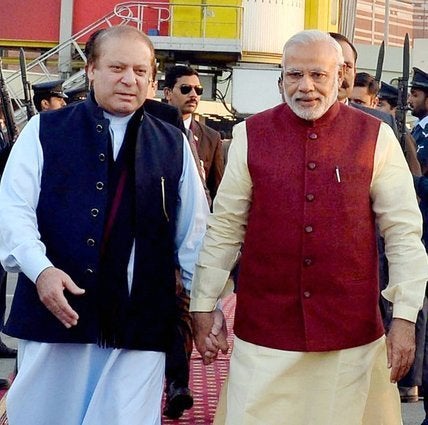 Striking Photos Of India From 2015