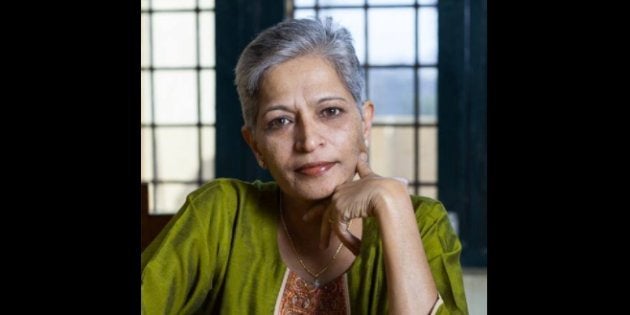 Senior journalist Gauri Lankesh who ran the "anti-establishment" Lankesh Patrike has been murdered in her home in Bengaluru.
NDTV reports that she was shot three times from a close range by three unidentified men after which she collapsed on the spot, and that top cops of the city were rushing to the spot.
The Deputy Commissioner of Police (West) in Bengaluru confirmed the news to ANI.
NDTV also quoted a senior police officer as saying, "We learnt that the victim was shot dead from close range when she was standing at her house in Rajarajeswari Nagar (in the suburbs) around 8.00 p.m."
The Hindu quoted Karnataka Pradesh Congress Committee chief G. Parameshwara as saying, "Lost a dear friend, an accomplished journalist and a wonderful human being. Miscreants will be brought to book very soon."
He said that it was a great loss for the community of independent journalism.
Reactions poured in from all corners expressing shock and disbelief.
Lankesh known for advocating freedom of expression and her criticism of right-wing extremists and the Sangh.
Lankesh had faced trouble in the past for her writing against the BJP. She was held guilty by a lower court of defaming two BJP leaders -- MP Pralhad Joshi and BJP leader Umesh Dushi -- in November 2016.
She was sentenced to six months in prison and fined Rs 10,000 as penalty.
The report had quoted her as saying, "The court verdict is a temporary setback to me, but I will challenge it in the higher court. Many people thought that I will go to jail, but I have disappointed them as I managed to get bail."
During the same time she had told The Wire that she was concerned about the state of freedom of expression in India and that she felt that people who questioned the ruling ideology were targeted.
She has said that, ""The idea that the IT cell of the BJP is using this episode as a tool to threaten other journalists is what is shocking."
This is a developing story. Further details are awaited...