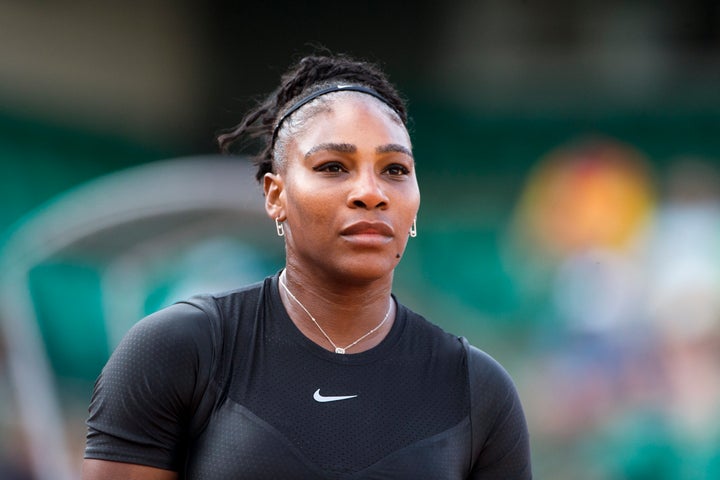 Serena Williams is not trying to be anyone but herself ― and it's pretty damn awesome.
The tennis player chatted with Harper's Bazaar UK for the magazine's July issue about the birth of her daughter Olympia and her upcoming HBO documentary "Being Serena." Williams also discussed the constantbody shaming that she's encountered since the beginning of her tennis stardom.
"It was hard for me," Williams said. "People would say I was born a guy, all because of my arms, or because I'm strong. I was different to Venus: she was thin and tall and beautiful, and I am strong and muscular ― and beautiful, but, you know, it was just totally different."
When Bazaar asked Williams about a 2004 article in which a then-22-year-old Williams wrote that one of her goals was to be a size 4, the tennis player responded accordingly.
"Oh God, I'll never be a size 4! Why would I want to do that, and be that?" Williams said. "This is me, and this is my weapon and machine."
Williams added that she could use the 2004 goal to remind her daughter in the future that she was able to overcome her body image struggles.
"I love that I said that, because I can understand," she said. "I can show Olympia that I struggled, but now I'm happy with who I am and what I am and what I look like... Olympia was born and she had my arms, and instead of being sad and fearful about what people would say about her, I was just so happy."
Williams is on the board of advisers to Oath, HuffPost's parent company.
Head over to Harper's Bazaar to read the full interview.
Popular in the Community