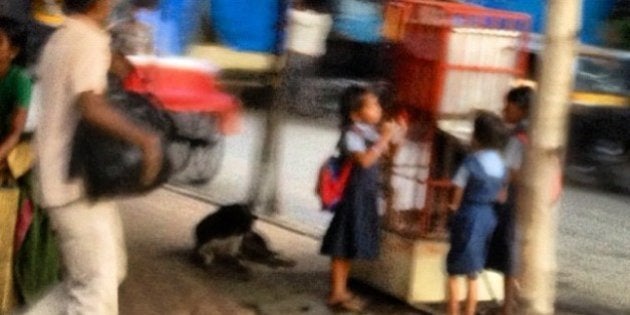 NEW DELHI -- He has allegedly admitted to sexually assaulting 15 children, and murdering 11 of them, but there is no evidence yet in half of these cases. Ravinder Kumar, a 24-year-old who was arrested last week under accusations of raping and killing a six-year-old girl in Begumpur in the northwest outskirts of the city, has apparently confessed to being a serial paedophile and murderer — but courts may be unable to convict him in most of these cases due to lack of proof.
Delhi Police has claimed that Kumar, who is in seven days' police custody, told investigators that the first time he raped and murdered a child was back in 2009, when he was just 17 years old.
"The accused was initially arrested in the rape-cum-murder of the six-year-old girl. During questioning, he told investigators that he has been involved in nearly 15 cases of sexual assault on minors," Deputy Commissioner of Police (Outer), Vikramjit Singh told The Indian Express. "The accused said in all the cases, he had killed the victim. He started indulging in these crimes since 2009. He would identify targets in nearby localities, especially children between the age of two and eleven years."
Even as Kumar apparently disclosed his involvement in several past incidents — many of them not even identified as sexual assaults by local police stations — his disclosure will likely not hold as evidence in a court of law. Under section 164 of the Code of Criminal Procedure, police confessions are not admissible as evidence in court unless they are recorded in the presence of a metropolitan or judicial magistrate.
Kumar told investigators that he had kidnapped a labourer's child from a Metro construction site in 2009, and killed her after raping her. There is no record of the crime as it was never reported. The same year, he allegedly kidnapped another labourer's child from Vijay Vihar — this time a boy — and sodomised him and then strangled him to death. A case was registered this time, but lack of eyewitnesses meant that the investigation went nowhere.
He has reportedly confessed to similar cases across northwest Delhi (where he lives) and Noida (where he briefly worked) and Aligarh (where he temporarily shifted base). These victims aged from two to 14 years were kidnapped, assaulted and then killed — and police are trying to contact these families to piece together evidence against him.
He was arrested in at least one of these incidents — after a seven-year-old boy he allegedly sodomised in Begumpur did not die even though his throat was slit and he was dumped in a gutter — and released on bail a month before his alleged latest assault.
Cops said that Kumar would lure young children by offering them money and sweets. Sometimes, he would just gag them and take them by force. Two of his friends, who he used to get drunk with, could also be involved, said police.
Police say that Kumar targetted children of poor families who would rarely register a case if their child went missing. It is possible that he is involved in more such incidents where no records exist, they said. Meanwhile his family has alleged that he was being framed.
Cops will now conduct DNA and brain-mappings tests on him to gather evidence against him.