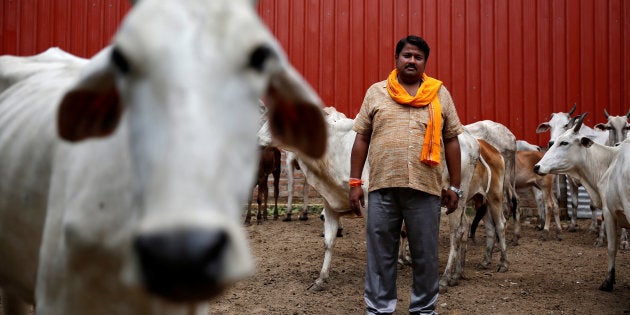 Controversial Uttar Pradesh Chief Minister Yogi Adityanath has hit the ground running and how. Development seems to have taken a backseat, and the chief minister seems to be on the path to realising his agenda of a Brahminical Hindu state.
No less than a week of him taking office, a stringent crackdown has already begun on abattoirs and slaughter houses in the state.The Times of India reports that seven meat processing units were shut down in Meerut on Wednesday, and two of them belonged to BSP leader Yakub Qureshi and former BSP MP Shahid Akhlaq.
Both the leaders are supposed to be political heavy weights in the area. Reports suggest that samples were taken from these units to check for cow meat.
Harpal Singh, Chief Veterinary Officer, Meerut told The Indian Expressthat the meat collected from these processing plants will go under forensic tests in Mathura and Agra, and that they had collected frozen meat samples to test because for such meat, it was difficult to ascertain whether it was beef or buffalo meat.
The newspaper reported that four plants were sealed in the under the Kharkhauda police station area of Meerut. The police claimed that while these plants had licenses, they were flouting the terms of these licences.
However, both the BSP leaders claimed that they had the required licenses for processing meat, and the crackdown was an administrative excess.
They were also worried that this crackdown would mean a loss of jobs for many, and would harm the industry.
"We have no problem if illegal slaughterhouses are closed down. They should be. But our slaughterhouse was legal. This is going to have serious repercussions as thousands of people were employed at the slaughterhouses which were sealed. Poor people are going to be rendered jobless by this move," Qureshi told The Times of India.
Adityanath's accession to India's most populous state UP has had many in shock. Adityanath has been a polarising figure and is know for his communal speeches against Muslims. Now at the helm, he seems to be furthering his agenda of Hindutva.