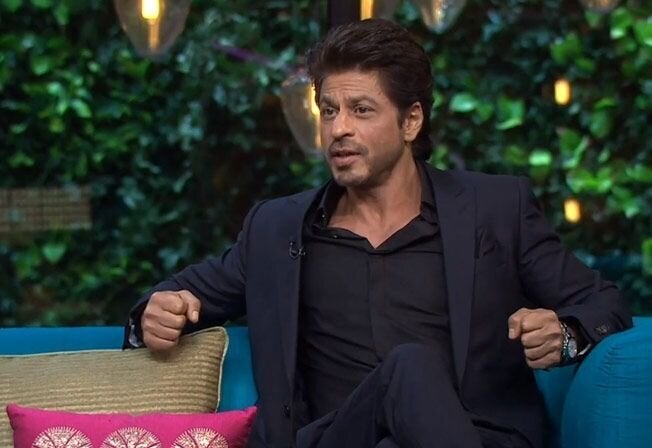 Whether it's hosting award shows or being interviewed by Jonathan Ross, Shah Rukh Khan is widely regarded as one of the wittiest superstars in the film fraternity.
From cutting edge sarcasm to spontaneous wisecracks to self-deprecating fare, Khan, when in his element, doesn't spare a chance to exhibit his sharp sense of humour.
Now, Star World, the channel that airs Karan Johar's chat show, Koffee With Karan has aggregated Khan's witticisms in one video and the result is as hilarious and satisfying to watch as you'd expect.
In one of the moments, Johar asks Khan to read out a butter-chicken recipe in a sensual way. "You can play it subtle," Johar says, to which a self-aware Khan responds with, "That's never been my forte."
In another moment, when asked about Kajol's comeback, Khan says, "With me heroines don't need to make a comeback. With Aamir they need to, so she did," referring to Fanaa.
Watch the entire clip below:
Popular in the Community