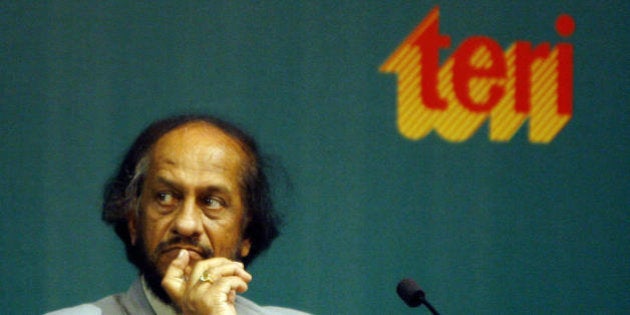 The 29-year-old researcher, who filed a sexual harassment complaint last year against then director general of The Energy and Resources Institute (TERI) RK Pachauri, has written an open letter reacting to the news that the organisation has elevated the alleged perpetrator to the position of vice chairman.
"Shamelessness abounds!" she wrote, in response to the news about Pachauri's promotion on Monday to executive vice chairman of TERI and his inclusion in the organisation's governing council. "The news of promotion of a man who stands booked on charges of sexual harassment at workplace, stalking and criminal intimidation by country's who's who makes my flesh crawl."
She claimed that TERI governing council met in October last year as Pachauri wanted to "maintain his foothold" in the organisation even as the police investigation against him continued. "I was sceptical in thinking that the organisation would not pour cheap, third rated oil to the existing smouldering fire," she wrote in her letter.
She alleged that she found out that the council would meet again that month, sully her reputation there, and help Pachauri get a promotion. She accused the council of finding time to meet twice in the same month to "address insecurities of R K Pachauri" but not holding a meeting regarding her complaint or a letter she sent them months ago.
She alleged that senior officials of TERI "cornered" her colleagues, urging them to convince her to settle the matter out of court. In fact, she claimed that she received messages on her phone every day, either "warning" her or bringing forth concerns from well-wishers.
"Not a day passed without a message showing up on my mobile, warning me or bringing forth concerns "We are hearing that 'Victim' has settled", "I told them clearly that the complainant has not settled and she wouldn't. But they don't seem to believe me", "They were asking me about your family background", "My computer is always watched by the IT Department because they know that I support you"."
She claimed that she had hoped the hostility towards her would end, but it "only went from bad to worse".
"The GC's new candidate to lead TERI (into darkness) is in the middle of four court cases (yes, one ICC report snowballed into five court cases) and facing grave criminal charges," according to her.
Alleging that she received "zero support" from TERI, she said she was left with no option but to quit. She alleged that those who did not testify against Pachauri were rewarded. They "remain quiet, remain involved", she wrote.
"For someone in my position who has had zero support from the organisation, when made privy to such developments was most disturbing. What in the world was I to expect and why would I risk more than what is lost already. Not just the Governing Council but others in TERI have shown where their conscience leans (if any). If quitting was not enough, TERI Media Executive went ahead and publicized information leading to my identity to the Press."
"I spoke up and was quarantined from work... No money and a tainted Curriculum Vitae gave me sleepless nights. It was getting beyond my dignity to be associated with such an organisation and in the best of my interest, I quit. I felt most lighter in my mind and body on quitting TERI," she said in her letter.
She concluded stating that the case remains and she is determined to see it to its logical conclusion.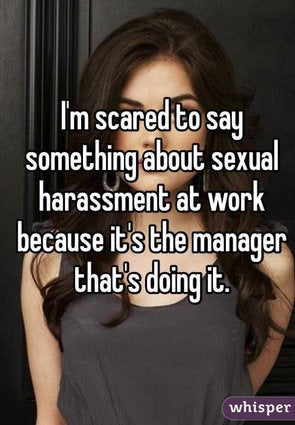 Tales Of Sexual Harassment At Work
Popular in the Community