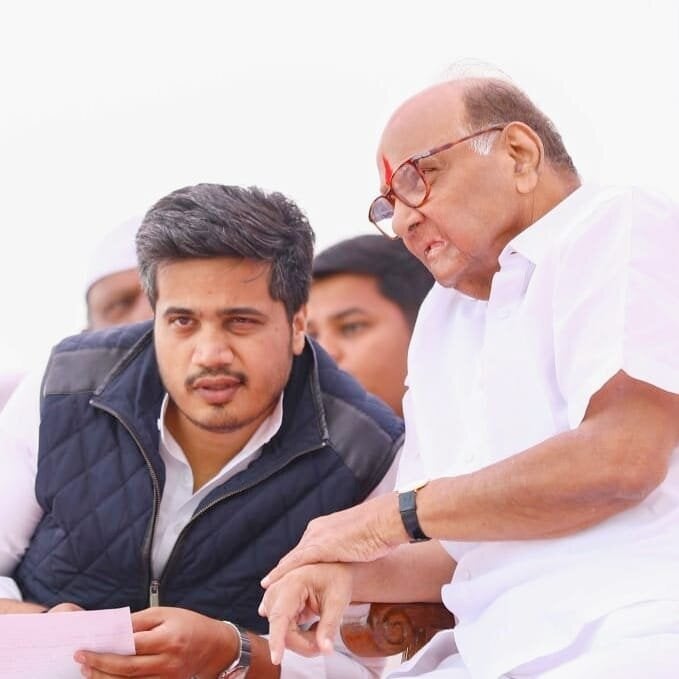 PUNE, Maharashtra — When Sharad Pawar, veteran politician and supremo of the Nationalist Congress Party, decided not to contest the Lok Sabha elections this summer and offered his seat up to his grand-nephew Parth Pawar instead, another presumed scion of the Pawar family took to Facebook to vent his feelings.
"We respect every decision made by him. But this respect is preceded by great affection," Rohit Pawar, another one of Sharad Pawar's grand-nephews wrote. "It is because of this immense respect felt by countless workers like myself that I urge Pawar Saheb to reconsider his decision of not contesting the Lok Sabha election."
The NCP was wiped out in the elections; Parth lost by over 2 lakh votes to Shiv Sena's Shrirang Barane, becoming the first member of the storied Pawar family to lose an election.

Now, as Maharashtra prepares for state elections due in October this year, a family feud amongst the Pawar's family's millennial generation is boiling over with Parth, the son of former Maharashtra deputy chief minister Ajit Pawar, on the one hand, and Rohit, the grandson of Sharad Pawar's late elder brother, Appasaheb Pawar, on the other.
The Pawar family feud — which all members of the family are at pains to deny — is a vivid illustration of the paradox of dynasty politics where the presence of a first family gives an outward impression of continuity and stability, while beneath the surface rival camps jockey for power and influence, when they should be focussed on winning elections.
"He campaigned for me in my election," Parth said of Rohit in an interview with HuffPost India, in an attempt to maintain a facade of amity, even as he conceded that his cousin should not have written such a Facebook post on the eve of a general election.
"If you want to write a letter to your father or grandfather rather than picking up the phone and calling them, I find that very stupid," Parth said. "He should have actually called grandfather but he wrote a letter which was his idea of showing affection and care which was not taken well by everyone else.
"People felt that he should have just picked up the phone and called which any normal person would do."
Rohit, for his part, struck a sanguine note when HuffPost India reached out to him this week.
"Till today we are all together. None of us has spoken anything against each other in public ever," Rohit said.
But when Sharad Pawar addressed the media after the NCP's losses in the May elections, Rohit accompanied him, and has appeared by his side ever since.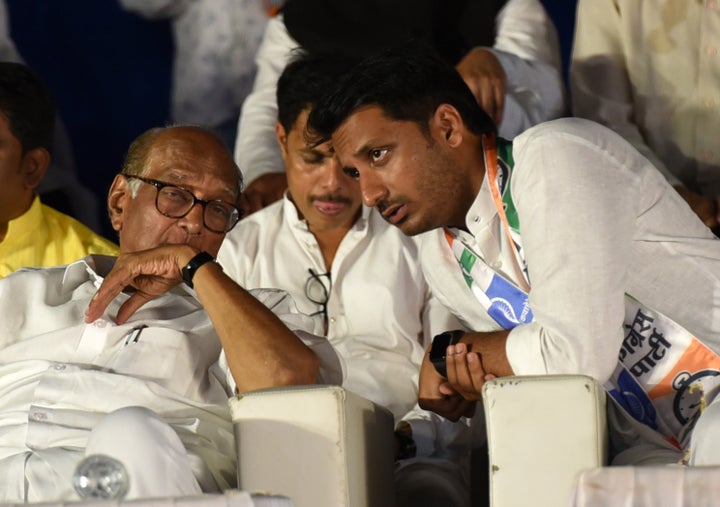 It is said that Appasaheb Pawar was the first politician in the Pawar family and was a prominent leader of the Farmers and Workers' Party in Maharashtra. While Appasaheb did not stay in party politics for too long — allying himself with the state's influential cooperative movement instead — he convinced his youngest brother Sharad to join the Congress party. Anantrao, the middle brother worked for a while in the Bombay film industry.
In 1999, when Sharad Pawar formed the breakaway NCP after he was expelled from the Congress party for feuding with Sonia Gandhi, the Pawar clan followed him. His daughter Supriya Sule has been a Member of Parliament with NCP for years (she won the recent Lok Sabha election as well), while Anantrao's son, Ajit Pawar rose to great prominence as Maharashtra politician, holding ministerial berths in successive NCP-Congress coalition governments.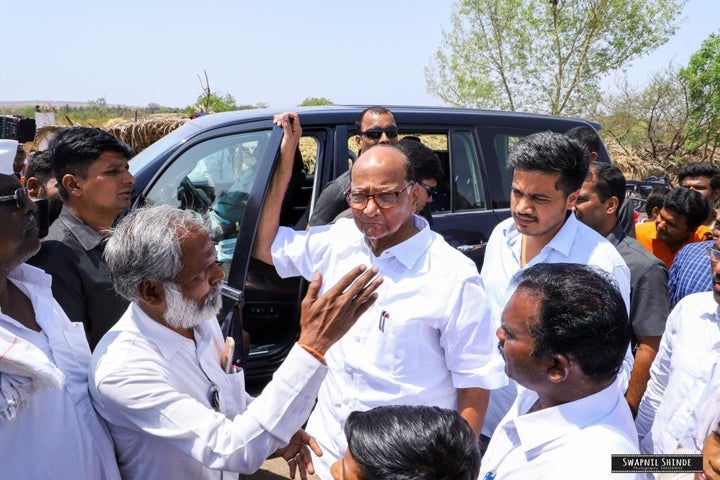 Parth, Ajit's son, staked a claim as the most natural successor to the Pawar family legacy when he adamantly contested the 2019 Lok Sabha election— but there was Rohit in the background, who had already made a silent entry in politics through local body route.
In 2017, Rohit won the Zila Parishad elections from the Pawar hometown of Baramati, and since then has been quietly building a grassroots network across the state. Within the NCP, many party workers see him as the first real mass leader since Sharad Pawar — in contrast to Parth who often comes across as under-confident in public appearances.
"Ajit dada is not that accessible. People are scared to talk to him. Supriya tai is busy in Delhi, Parth also carries an attitude of a big politician," said an NCP leader from Ajit Pawar's bastion in Pimpri Chinchwad. "Rohit is an exception. He connects with the workers and youth. We see an image of Saheb (Sharad Pawar) in him."
Rohit's supporters within the party portray him as a young man claiming his rightful legacy.
"He is Appasaheb's grandson. Appasaheb launched Sharad Pawar in politics but no one from his clan entered politics. Now, Rohit is claiming that legacy," said an NCP leader from Pune. "His contention is that his father did not enter politics which made sure Ajit Pawar had a smooth path. Now when he is entering politics, his uncle should have returned the favour."
"But even if Rohit Pawar loses this election, he will gain the sympathy of people and his partymen. Because people will think Ajit Pawar and Parth Pawar defeated him"
Rohit and Parth, for their part, are quick to dismiss any suggestion of a family rift.
"Till today we are all together. None of us has spoken anything against each other in public ever," said Rohit when asked about the rift with Parth.
When asked if he considers himself the political heir of Sharad Pawar, he said, "Party leaders don't decide political heir. It is the people who decide who is an heir of which politician. I would like to do something for the society and for the state while being in politics. I want to give more preference to social causes than politics. Politics should be done only at the time of elections."
Parth also denied any rift within the family and claimed that it was his father who gave the ticket to Rohit to contest Zila Parishad election.
To a question on whether his mother Sunetra and he grew insecure with the rise of Rohit in politics, he said, " I and my younger brother had even campaigned for Rohit. Those were stories spread by unhappy people around Baramati who did not get a ticket. They wanted to create a rift in the family."
But for now, most agree, Rohit has firmly eclipsed his cousin Parth. In the coming elections, he is likely to contest from Karjat-Jamkhed, an assembly seat where a Maratha girl was raped triggering massive Maratha mobilisation.
The same constituency witnessed the killing of a Dalit youth which had made headlines. This seat has voted BJP for the last 30 years and is represented by the minister of state for home Ram Shinde who is considered a formidable opponent.
People close to Rohit believe he chose a difficult assembly seat to contest to do away with the tag of the dynasty.
"But even if Rohit Pawar loses this election, he will gain the sympathy of people and his partymen. Because people will think Ajit Pawar and Parth Pawar defeated him. He is likely to emerge stronger in any scenario and he has clearly got Sahab's blessings," an NCP youth wing leader from Maval Lok Sabha seat contended.