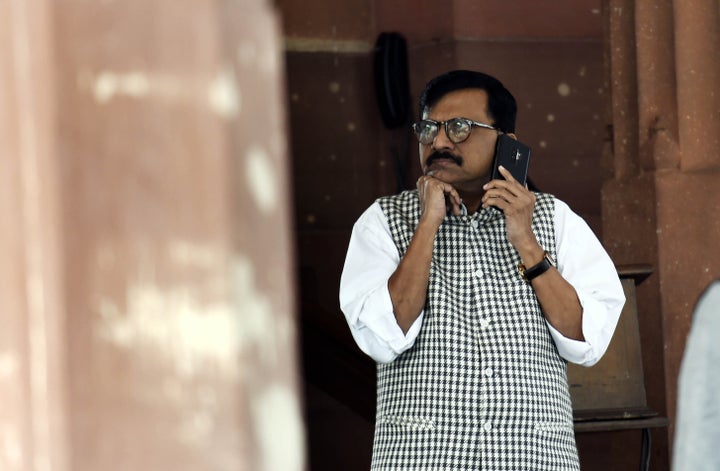 "First temple, then government. Temple in Ayodhya, government in Maharashtra," the tweet read.
Before the top court delivered its judgment, Raut said that neither the Centre nor any political party could take credit for the Supreme Court's verdict.
Raut, according to Hindustan Times, said that those eager to take credit for their leaders had previously said the BJP had nothing to do with the Babri Masjid in 1992.
"That time one man, Balasaheb Thackeray, openly said that if Shiv Sainiks had done it, he was proud of it," Raut was quoted as saying in the copy.
Shiv Sena chief Uddhav Thackeray had also said on Friday that Centre could not take "credit" for the Ayodhya verdict.
"We had requested the government to make a law on construction of Ram Temple (in Ayodhya) but the government did not do that. Now, when the SC is going to pronounce the verdict, the government can't take credit for it," he was quoted as saying by PTI.
Meanwhile, the stalemate between BJP and Shiv Sena over government formation in Maharashtra continues. Devendra Fadnavis resigned on Friday and categorically blamed the Shiv Sena for the deadlock. In a press conference soon after, Thackeray insisted that Amit Shah had agreed to a power-sharing formula before the elections.