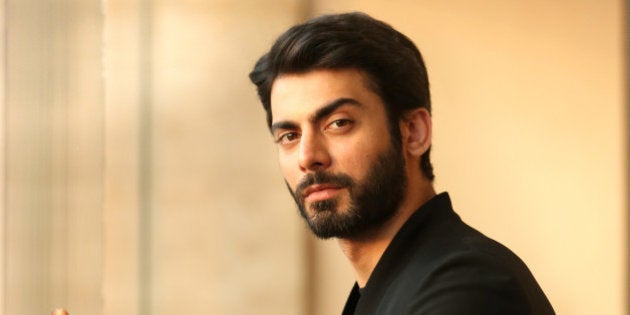 They have forced the cancellation of Pakistani ghazal icon Ghulam Ali's Mumbai concert. They have blackened writer Sudheendra Kulkarni's face for facilitating the launch of a a former Pakistani foreign minister's book in the city. They have attacked the BCCI for trying to revive cricketing ties with Pakistan. You must have wondered, how long before they attack Pakistani actors working in Bollywood?
Well, your wait is over. Shiv Sena has now threatened actors Fawad Khan and Mahira Khan against stepping on to Maharashtra soil.
Akshay Bardapurkar, general secretary of the Shiv Sena Chitrapat Sena, the film wing of the party, has declared that they will not let Pakistani actors work in the Indian film industry.
He announced: "Shiv Sena won't let the Pakistani actors in the films -- Mahira Khan ("Raees") and Fawad Khan ("Ae Dil Hai Mushkil") -- promote the films in Maharashtra."
Bardapurkar added, " "We are not really bothered about who is signing these Pakistanis in their film. Karan Johar, Farhan Akhtar, Shah Rukh Khan etc. are responsible citizens and they should not cast Pakistanis in their film."
This is not the first time Bollywood, especially a Shah Rukh Khan film, has come under attack from the Shiv Sena. Pakistani actor Mahira Khan, who has been targeted by the Sena, stars in SRK's Raaes, set to release in 2016. In 2010, after Sena threatened against the purchase of Pakistani players for the Indian Premier League (IPL), Shah Rukh Khan had expressed his shock and displeasure at the incident. Most franchisees refrained from getting Pakistani players following the Sena threat.
In retaliation, the Sena attacked Khan's impending release My Name Is Khan (2010) and vandalised theatres screening the film. They also threatened theatres with violence, if they chose to screen the film. Later, director Karan Johar and distributors of the film sought police protection at the theatres. Khan, however, didn't back down and declared that he has said nothing wrong, much to the chagrin of the Sena.
This threat comes on the heels of a spate of disruptive activities undertaken by the Sena to boycott Pakistanis in Maharashtra. They kicked off - what now looks like an organised campaign - by pressuring the organisers of a Ghulam Ali concert to cancel it. The reason they cited for their anti-Pakistan stance was the killing of Indian Army personnel at the line of control, allegedly by the Pakistani Army.