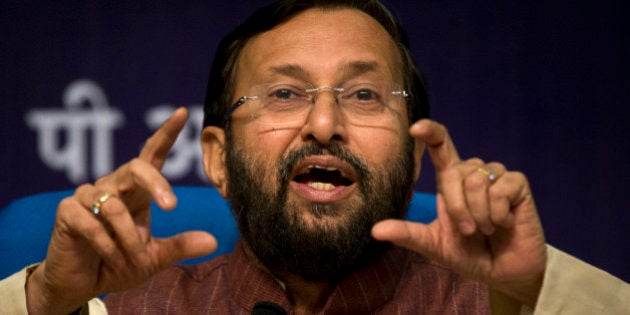 PARIS -- With three days left to go for reaching an agreement to combat climate change, finance is turning out to be a thorn in the side of the negotiations at the Le Bourget Centre.
In a show of force, four major economies - Brazil, South Africa, India and China - highlighted that developed countries had not delivered on their commitment to provide $100 billion till 2020. They also want this figure to be scaled up after 2020.
At a press briefing with his colleagues from the BASIC group on Tuesday , Environment Minister Prakash Javadekar said that developed nations had not made much "headway" in mobilising the $100 billion after making this commitment in 2009.
Since November 30, negotiators from over 190 countries have been trying to hammer out an international agreement which will arrest global temperature rise at 2 degrees Celsius compared to pre-industrial levels, and avert catastrophic consequences of climate change.
With the talks scheduled to conclude on Friday, top government representatives, including U.S. Secretary of State John Kerry, are trying to resolve contentious issues and bring the negotiations to dock.
On Tuesday, U.S. President Barack Obama also phoned Prime Minister Narendra Modi to discuss how the negotiations were proceeding. He also spoke with President Dilma Rousseff of Brazil, this week.
BASIC has also rejected the OECD report which said that developed countries had mobilised $62 billion out of the $100 billion for the Green Climate Fund.
While developed countries are referring to the $62 billion figure in the negotiations, a paper published by India's Ministry of Finance estimated the amount to be $2.2 billion, and described the OECD report as "deeply flawed and unacceptable."
"It repeats a previous experience we had of double counting, mislabeling and misreporting when rich countries provided exaggerated claims of 'fast-start climate financing' in the period 2010-12, which were widely criticized by independent observers," the paper said.
Brazil's Environment Minister Izabella Teixeira has refused to work with "outsourced" data. "I have to use formal and official information," she told reporters. "It's important to know about accountability and transparency. What is the real number."
South Africa's Environment Minister Edna Molewa pointed out that the 196 parties, who were attending the conference, were not consulted on what exactly did the OECD calculate.
"We still have to agree on what is being counted, what amount is meant for what," she said. "We believe that as this conference comes to an end, there must be at least a process put in place through which we can then say what are we counting."
Calling for transparency on part of donors and recipients, Xie Zhenhua, China's chief climate change negotiator, said, "Different countries say they have given $60 billion, while different countries say that they are not seeing the money."
Meanwhile, the U.S. is trying to bring language in the agreement for expanding the donors for climate finance to include those developing countries which can afford to give money to poorer countries.
After rejecting this language, last week, India seems willing to discuss it, but only after developed countries deliver on their $100 billion, and money from developing countries is firmly established as voluntary.
"We need to urge developed countries to implement their obligations, while developing countries can do so on a voluntary basis," said Xie. "At the same time, we would like to invite the private sector to be included in the process so that we can expand the donor base."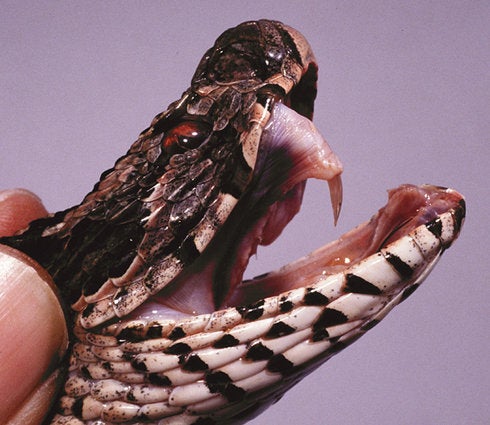 India's 10 Deadliest Snakes
Popular in the Community