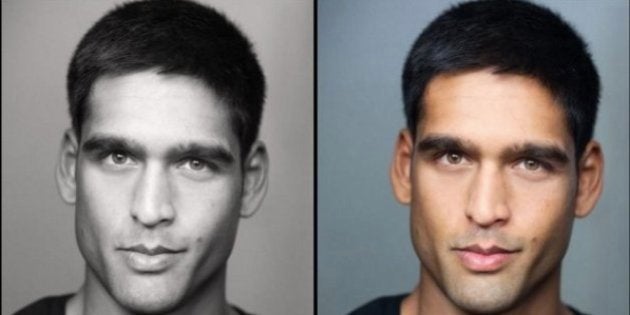 To most Indians, Sidhartha 'Sid' Mallya is largely known for two things: being the son of businessman and liquor baron Vijay Mallya and for dating Deepika Padukone. However, the 28-year-old, who has often been the subject of media scrutiny and occasional ridicule for his love-life and outspokenness on social media, has another ace up his sleeve that seems to finally be coming into play: acting.
Three years ago, Mallya left the business world he was to inherit from his father and shifted base to Los Angeles. There, he went through the traditional struggle, doing workshops and going for auditions, whilst doing some work on YouTube. Now, for the past four months, he has been enrolled in a master's programme at London's über-prestigious Royal Central School of Speech and Drama. The 110-year-old institution has previously trained lauded British actors Laurence Olivier and Dame Judi Dench, as well as playwright Harold Pinter. More recent alumni include Mexican actor Gael Garcia Bernal (Y Tu Mama Tambien, Babel); and British actors Andrew Garfield (The Social Network, The Amazing Spider-Man films) and Kit Harrington (Jon Snow from Game Of Thrones).
This Sunday, he will be making his on-screen debut with Kolkata-based indie filmmaker Q's Brahman Naman at the Sundance Film Festival 2016, which began on Thursday. The Indo-British production, a raunchy comedy set in the '80s, is playing under the World Cinema Dramatic Competition section of the festival, and is already being touted as a "hot acquisition title".
HuffPost India had a chat with Mallya in mid-December, when he was on a semester break from his course and in the country for his father's birthday. Here are excerpts from that conversation:
Tell us about your experience at The Royal Central School of Speech and Drama. How has it been so far?
It's been… intense. There's 20 of us in this master's course, out of whom some have done a little bit of theatre. In 10 weeks, I've been reprogrammed entirely. We've been taught how to sit, stand, walk, talk… even breathe differently, from the diaphragm, to free up your voice. But it's all connected. If your feet are out of place, it means your knees are out of place, which means the hips are out of place, which means the diaphragm is out of place, which means your chest is too tight, which means that your voice won't come out properly.
It's shit that I never knew before. When you've been walking, talking, and standing a certain way for 28 years… then to go ahead and change that, well, it's exhausting to say the least.
When do you complete your course?
Well, it's a yearlong master's course, so I finish this September. It's three years of material all packed into one fucking intense year. There's also a bunch of classes on various forms of modern dance and it's all very holistic.
And the exposure is crazy. I mean, my dance teacher is the guy who choreographed that laser-light sequence from Entrapment (1999). My acting coach was the on-set acting coach for [Martin Scorsese's] Hugo (2011). I mean, we're talking about someone who worked with Scorsese… that's why this place is one of the best.
Tell us about Brahman Naman and your role in it.
Have you ever seen this British show called The In-Betweeners? It's a lot like that. It's this raunchy, beautifully written comedy about quizzers in the '80s in Bangalore travelling to Calcutta for a competition. I'm playing a decent supporting role… this guy called Ronnie, who's the antagonist and the main rival of Naman, which is being played by Shashaank Arora [from Kanu Behl's Titli (2015)].
So, yeah, basically, it's about teenage boys and there's a lot of talk of sex. My character is that of a cricket-playing jock who is rich, good-looking, not as smart as them, but he's popular and gets all the girls. And obviously they [Naman and his friends] don't, and I torment them for it. But there's some sort of mutual respect between us as well. It's a good supporting role — great for my first film.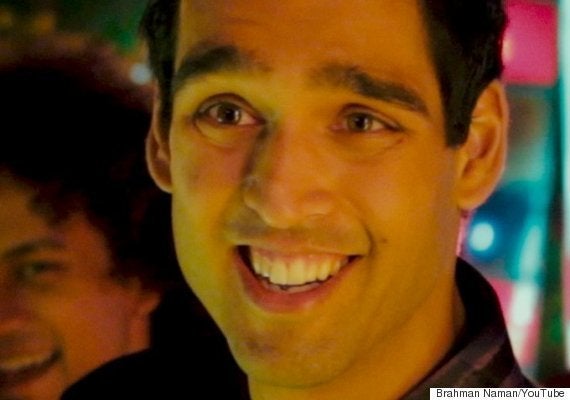 A still from 'Brahman Naman', featuring Sid Mallya
What was it like to face the camera for the first time? And, well, the experience of being part of this film?
Well, it was great, obviously. I mean, it was my first film so I don't have anything to compare it against. But yeah, I remember, my first professional shot was exactly a year ago, in December, on my dad's birthday. We were in Bangalore. I gave my first shot at 5 pm and my last one at 5 am, by which time I remember it being bloody cold.
Did you have to work on your diction or your accent for this role?
Yeah, I mean, they wrote it in a way that my character had spent some time in England, but obviously I couldn't speak in this very cut British accent that I have. So, it's a bit of a tinge, and I had to really tone it down and sound more Indian without sounding, y'know, comical.
This looks quite different from Q's other work. What was it like to work with him?
Oh, it was brilliant. Q is definitely an out-there guy. To be honest, I haven't seen all his stuff — I've only seen bits of Gandu. But what's good is he has no inhibitions and he's quite cool to go out there and do his shit. He's very creative, but he's also quite sensitive at the same time. And he works with you very closely, which was very good for me.
What other work do you have lined up?
Well, I also have a supporting role in this indie called Homecoming, which is… kinda like a Mean Girls for adults. It's a smaller role, but I got to act opposite Lauren Bowles [half-sister of Julia Louis-Dreyfus; known for True Blood]. Aside from that, I'm waiting to do stuff after I get done with my course. I really want to do as much work as possible and build myself up... like Mark Ruffalo, who spoke about how he had to go through 500 failed auditions to get his first major role. Not like Bollywood, where you're basically launched as a star in your very first film, mostly because you're related to someone in the industry.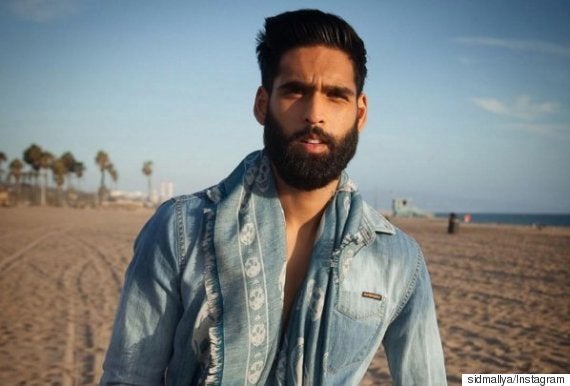 Sid Mallya, sporting a bearded look for 'Homecoming'
I was just going to ask… do you not want to do Bollywood films at all?
Not at all. I mean, firstly, I don't really relate to commercial Indian films at all… maybe something like a Titli, but not the other stuff. The last proper Bollywood film I saw… I think it was either Desi Boyz (2011) or Aarakshan (2011).
But more than that, I don't think I could even make it here. I mean, look at me. Do you think I, with my cut Britishness and terrible Hindi, could get very far in Bollywood?
Well, there's people like Katrina Kaif, Nargis Fakhri, and Sunny Leone who've been part of the industry for a while…
Yeah, but… I don't know, I think it's different for actresses. And anyway, my main thing is that I want to build credibility. I could've put some money together and starred in a film if I really wanted to. But what credibility does that build? I'd rather just keep doing interesting roles — wherever they may be — and become the star when I earn it. That's what I don't get about it: what gives someone who comes from a film family more legitimacy to do this than me? The fact that I'm in drama school, and working my way up with a supporting role in a film opening at Sundance should give me more legitimacy, right?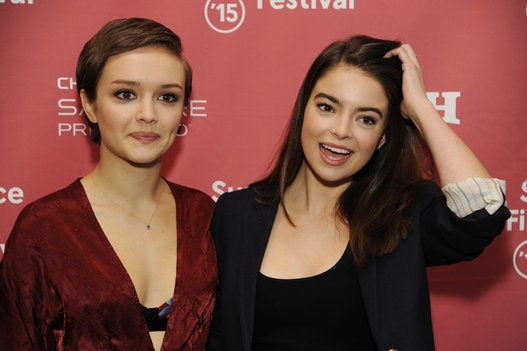 Sundance 2015
Popular in the Community