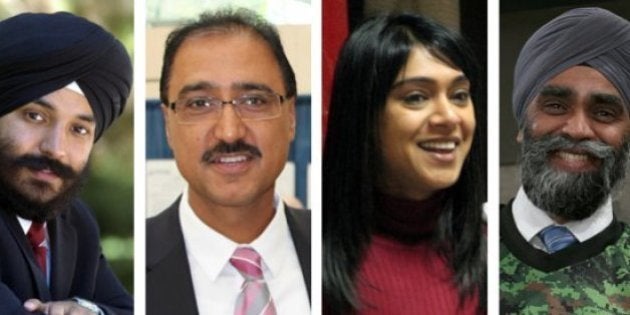 The Sikh community in Canada is really strong and Prime Minister Justin Trudeau has his share of men and women from the community that he really depends on. Last year, a video showing the PM shaking a leg (and shoulders) to Punjabi pop music went viral. He recently boasted that he had more Sikhs in his cabinet than even Indian Prime Minister Narendra Modi does (the latter has two). Trudeau's cabinet is certainly more diverse than it has ever been — it has an equal number of men and women (15 each, excluding the PM), and there are four Sikh and two aboriginal ministers.
These Sikh ministers in Trudeau's cabinet have fascinating back stories. Here's a look at the Punjab brigade in Canada's cabinet.
Navdeep Bains
This Canada-born 38-year-old is a second-generation immigrant with an MBA in finance. Bains started with a bang in the Canadian political scene when he got elected to the Canadian Parliament in 2004 — all of 26 years — as the youngest Liberal MP, representing the district of Mississauga-Brampton South in Ontario. He is the Minister for Innovation, Science and Economic Development.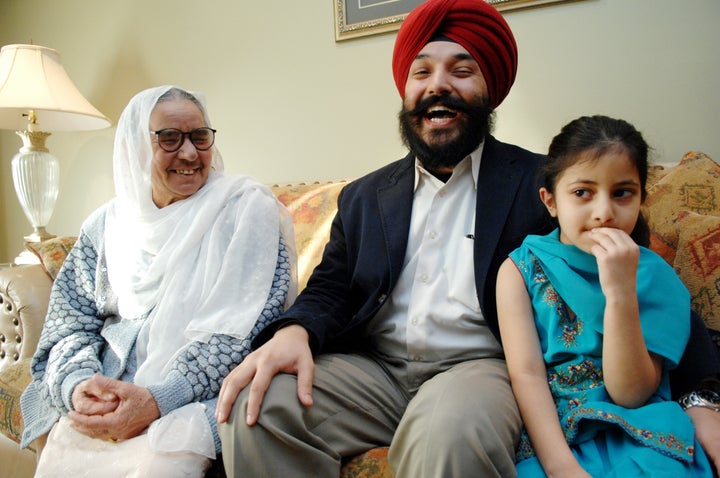 Navdeep Singh Bains, minister of innovation, science, and economic development, with his mother Ajit Bains and his niece Rumeet Bains in Ajit's home in Brampton.
Bains is known to be a vocal supporter of same-sex marriages and has, in the past, even gone against the world's highest Sikh authority, Giani Joginder Singh Vedanti, to bat for LGBTQ rights. Vedanti dismissed the "rookie" MP in 2005 for "having such dirty thoughts", claiming "nobody" would support "such a person".
Bains, who has two daughters, is also a distinguished visiting professor at Ryerson University's Ted Rogers School of Management.
Amarjeet Sohi
The 52-year-old Punjab-born infrastructure minister's story is an immigrant's dream. He was 17 years old when his elder brother sponsored his move to Canada. When he entered the country, he spoke very little English, but managed to take language classes and pass high school.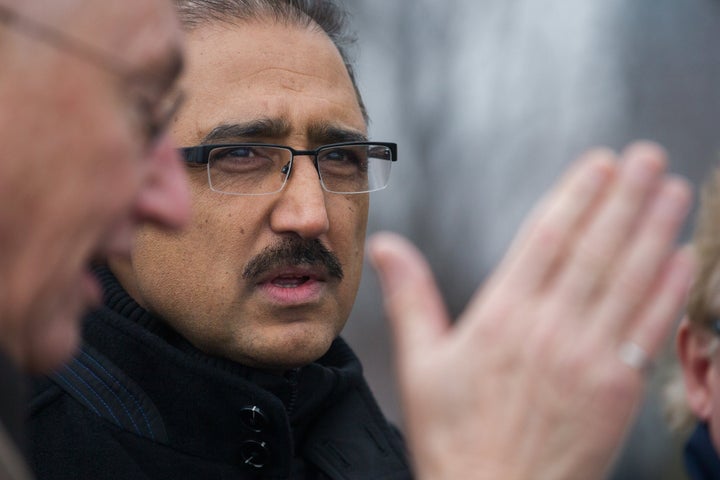 Federal infrastructure minister Amarjeet Sohi's success is an immigrant's dream.
Sohi's ascendancy in politics was more gradual than Bains'. He won a Council seat in his second attempt in 2007 and completed two terms. He did not run for mayor in 2013 despite being widely expected to do so, and in 2015 was acclaimed as the Liberal candidate for Parliament in the newly created Edmonton Mill Woods riding.
Even with Sohi's serious background as a political prisoner in India and engagement in Punjabi theatre in Canada to oppose Sikh fundamentalism (he identifies as non-religious, and doesn't sport a turban or beard), Sohi has a light side. He confessed once to have worn pink shoes to school "without knowing that, in Canada, pink was a girl's colour."
Harjit Sajjan
Canada's defence minister went to school with one of the most notorious gangsters — Bindy Johal — in British Columbia. While Johal was shot dead in a Vancouver night club in 1998, Sajjan went on to serve in the Canadian army and Vancouver police force where he put drug traffickers like Johal behind bars. How did the two Punjab-born Canadians, both excellent students, grow up to be so different?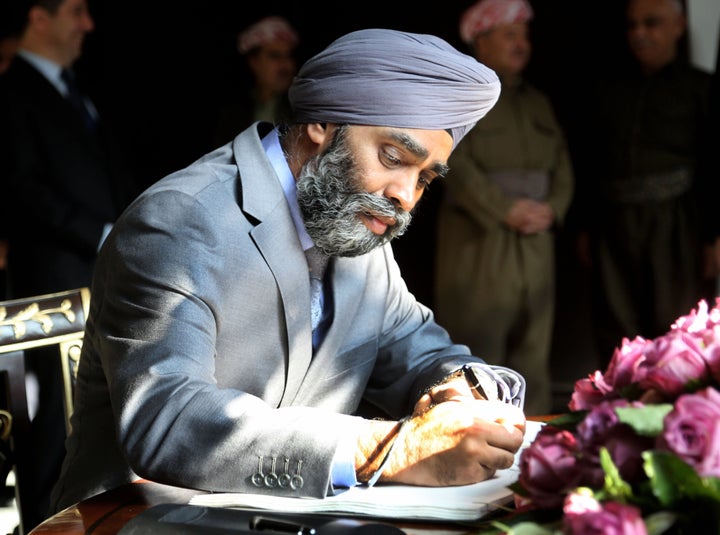 Canadian Minister of National Defence Harjit Sajjan invented a gas mask he could wear with his turban.
Among Sajjan's many achievements is his patent on a gas mask that can be used while wearing a turban. Sajjan has clearly come a long way from his berry-picking days when he would help his immigrant mother add to the family's income during the summer.
Bardish Chagger
Though Chagger is the youngest of the Sikh ministers in the cabinet, her association with Canadian politics is perhaps the oldest. Chagger was only 13 years old when she volunteered for Liberal politician Andrew Telegdi's successful campaign in Waterloo. Even though she graduated with a science degree and planned to become a nurse, political life beckoned her. She worked with Telegdi, eventually becoming his executive assistant, and volunteered for Justin Trudeau's 2013 party leadership bid.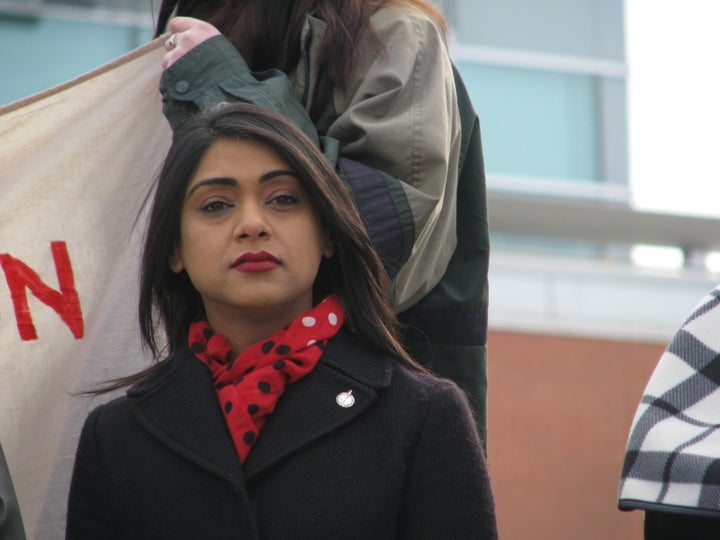 Minister of tourism and small industries Bardish Chagger's first entry to politics was when she was 13 years old.
Interestingly, when she won the Waterloo riding last October, the 35-year-old defeated incumbent Conservative MP Peter Braid, who had ousted her former boss, Telegdi.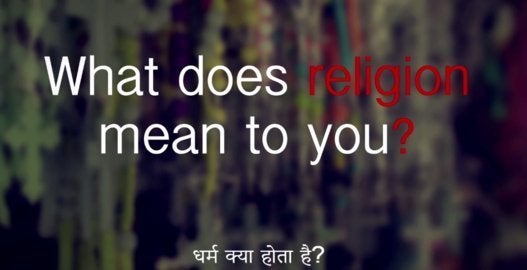 Kids Are Asked What They Know About Religion, Their Answers Are A Lesson For Every Indian