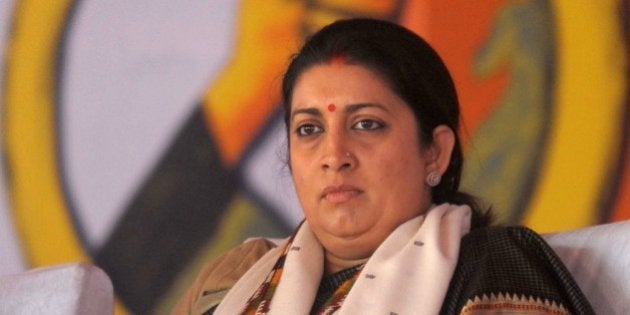 Human Resource Development Minister Smriti Irani is not one to be cowed by Congress scion Rahul Gandhi. Irani openly challenged Gandhi on Friday on social networking site Twitter, telling him to fight his own battles and not to "hide behind" Congress' student activism arm NSUI.
She alleged that Gandhi's "goons" had visited her house while she was away at Kharagpur, and warned him that his "strong arm tactics" don't "scare" her.
She even challenged him to a debate at any time of his choosing, and told him she would see him at Amethi, which has become a veritable battleground for the two politicians.
On Friday, while Rahul Gandhi launched an attack on Irani and the HRD ministry after IIT Madras banned a Dalit students group which was spreading "anti-government sentiment", Irani fired back claiming that the ministry had not been involved in the decision, and Congress was itching to find a way to make her look incompetent.
Free speech is our right. We will fight any attempt to crush dissent and debate: Rahul Gandhi (2/2)

— Office of RG (@OfficeOfRG) May 29, 2015
She sent out a series of tweets at Gandhi's official Twitter handle, not mincing any words.
@OfficeofRG tell ur men strong arm tactics were tried in Amethi n didn't scare me during Lok Sabha elections. They won't scare me now.

— Smriti Z Irani (@smritiirani) May 29, 2015
@OfficeofRG yesterday u told NSUI to create disorder where there is order. Today ur goons come to my house as I'm away at work.

— Smriti Z Irani (@smritiirani) May 29, 2015
She said she was ready to debate anything, and challenged him to name a place and time.
@OfficeofRG give me a time n place n I'm ready to debate everything re governance including education.

— Smriti Z Irani (@smritiirani) May 29, 2015
Her final tweet at him on Friday was just short of a mic drop.
@OfficeofRG next time fight ur battles ur self don't hide behind NSUI. N by d way I'm b returning to Amethi soon. See you there.

— Smriti Z Irani (@smritiirani) May 29, 2015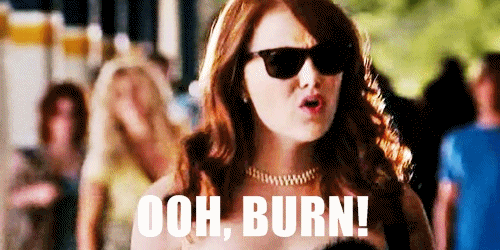 Popular in the Community