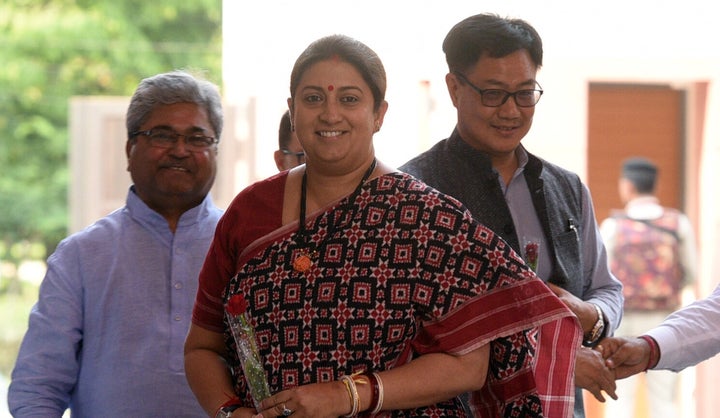 On Friday, Irani tweeted that it was a new dawn for Amethi.
Congress chief Rahul Gandhi conceded defeat in the seat and asked Irani "to take care of Amethi with love".
This is the second time that the Union Minister contested from Amethi, which had been a Gandhi family bastion for four decades.
In 2014, Irani had put up a credible fight, reducing Rahul Gandhi's margin of victory from 3.70 lakh votes in 2009 to 1.07 lakh votes. His vote share was reduced to 46.71% from 66% in 2004, which was the first time that the Congress President had contested from Amethi. The BJP's vote share shot up to 34.48%.
Under the Modi government, Irani headed the HRD Ministry and then the Textiles Ministry.
Prime Minister Narendra Modi, who campaigned for Irani in 2014, did not hold a rally in Amethi in this election. UP Chief Minister Yogi Adityanath, however, campaigned in Amethi.
Irani, who mounted a vigorous campaign in 2019, had accused Rahul Gandhi of not spending enough time in Amethi. She recently called him a "missing MP" and a "missing candidate."
On 6 May, the day that Amethi voted, Irani accused Congress workers of booth capturing. The Election Commission dismissed her allegation.
Over the course of her tenure, Irani has been dogged by a controversy over her educational qualifications. In this election, a local Congress leader in Amethi lodged a complaint with the EC accusing Irani of submitting wrong information about her educational qualifications in her affidavit.
Popular in the Community