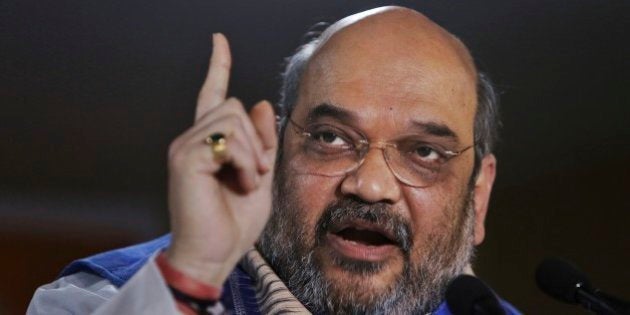 NEW DELHI -- Rubabuddin Sheikh has dropped his plea against Bharatiya Janata Party's President Amit Shah, who was accused of ordering the Gujarat police to carry out the extrajudicial killing of his brother Sohrabuddin Sheikh in November 2005.
A Central Bureau of Investigation (CBI) court acquitted Shah of three murder charges in December 2014, and gave him a clean chit in the fake encounter case of gangster Sohrabuddin.
Earlier this year, Rubabuddin moved the Bombay High Court against the CBI order. On Tuesday, the The Indian Express reported that Rubabuddin had withdrawn his application which challenged Shah's discharge in the case.
Last month, Rubabuddin told the Bombay High Court that he had a "communication gap" with his lawyer and he wanted to withdrawing his petition challenging the CBI court order. But Justice Anuja Prabhudesai questioned whether he was under any pressure, and gave him two weeks to reconsider his decision.
While Rubabuddin informed the court that he was withdrawing the case voluntarily, he spoke to Catch News about receiving threats ahead of his decision.
"I've received many threats in my life, but this one carried weight. I won't tell you anymore. I'll tell the court who threatened me and how. "They" just killed someone I knew and was close to. They killed this man in cold blood, and this was a warning to me. I can't tell you anymore," he said.
The CBI had accused Shah of running an extortion racket with Sohrabuddin. But after they allegedly fell out, the gangster and his wife Kauser Bi were picked by the Gujarat's Anti-Terrorist Squad on November 22, 2005, and they were killed in a staged gun battle near Gandhinagar. His aide Tulsiram Prajapati, a key witness in the case, was allegedly shot dead by the Gujarat police in December 2006.
Welcoming the CBI court's decision in December 2014, the BJP said its position had been vindicated, and accused the Congress Party of using investigative agencies to trap political opponents. The Congress Party rebutted that the BJP had put pressure on the CBI to weaken the case which resulted in a "u turn."
Rubabuddin had also vehemently opposed the CBI court order. "The CBI has been used, Amit Shah has been saved with pressure from high up. This is all because of Central Government's interference. We will go to the Bombay High Court," he said.
In 2006, Rubabuddin had written a letter to the Chief Justice of India alleging that his brother had been killed by the Gujarat police and demanding justice.
Last month, Rubabuddin told The Hindu that he wanted to withdraw the case because he was "mentally troubled and feeling helpless."
"Mei mansik roop se bahut pareshan hu aur asamarth hun. Isliye vapas liya. Isse jyada mei kuch nahi bol sakta (I am mentally troubled and feeling helpless. That's why I have decided to withdraw. I can't say anything more)," he said.
Rubabuddin told Catch News that he neither had the money nor the energy to pursue a legal battle, especially when no one, including the Congress Party, had come forward to help him.
"You know the funny thing is, that all this while I've practically fought alone. The Congress, which could have come to my rescue and extended some financial or legal help, did nothing. I tried to reach out to some leaders but nobody responded. It is as if the entire world has conspired against us," he said.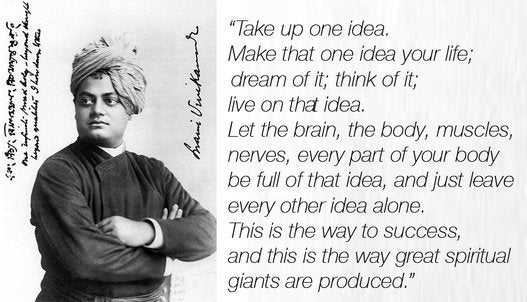 42 Spiritual Quotes From India's Greatest Philosophers