If Justin Bieberwas Selena Gomez's boyfriend, the stars' behavior over the past few days would certainly make more sense.
Gomez and Bieber reconnected earlier this week as news spread that Gomez split from singer The Weeknd after 10 months together. The former couple was spotted together again on Wednesday.
This time around, the two were seen biking in Los Angeles, flashing big smiles and laughing together. Bieber rocked an oversized red sweatshirt and matching shoes, while Gomez looked super cozy in an all-gray ensemble.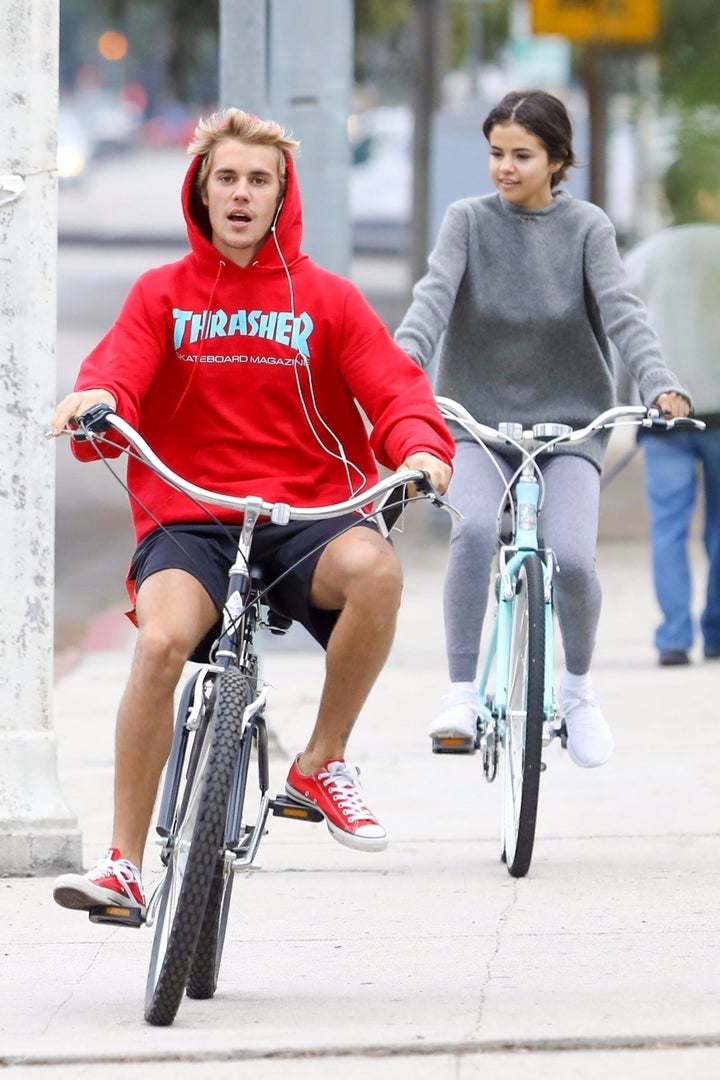 The two were later photographed cuddling up to each other, with Gomez seen leaning her head on Bieber's shoulder during a stop for coffee.
Neither Gomez nor Bieber has addressed the rumors of a rekindled relationship, but if a casual bike ride in comfy clothing with your ex doesn't scream "we're dating again," then consider us highly suspicious.
The singers famously dated on and off from 2011 to 2015, forming the monolithic entity "Jelena," which inspired leagues of young fans to feverishly root for the couple's success.
But break up they did. Both seemed to have moved on personally and professionally ― save for a shady Instagram comment here and there.
Bieber has been linked to a handful of women since splitting from Gomez, including Sofia Richie and Haley Baldwin. Meanwhile, the "Fetish" singer began dating The Weeknd (aka Abel Tesfaye) sometime around January 2017.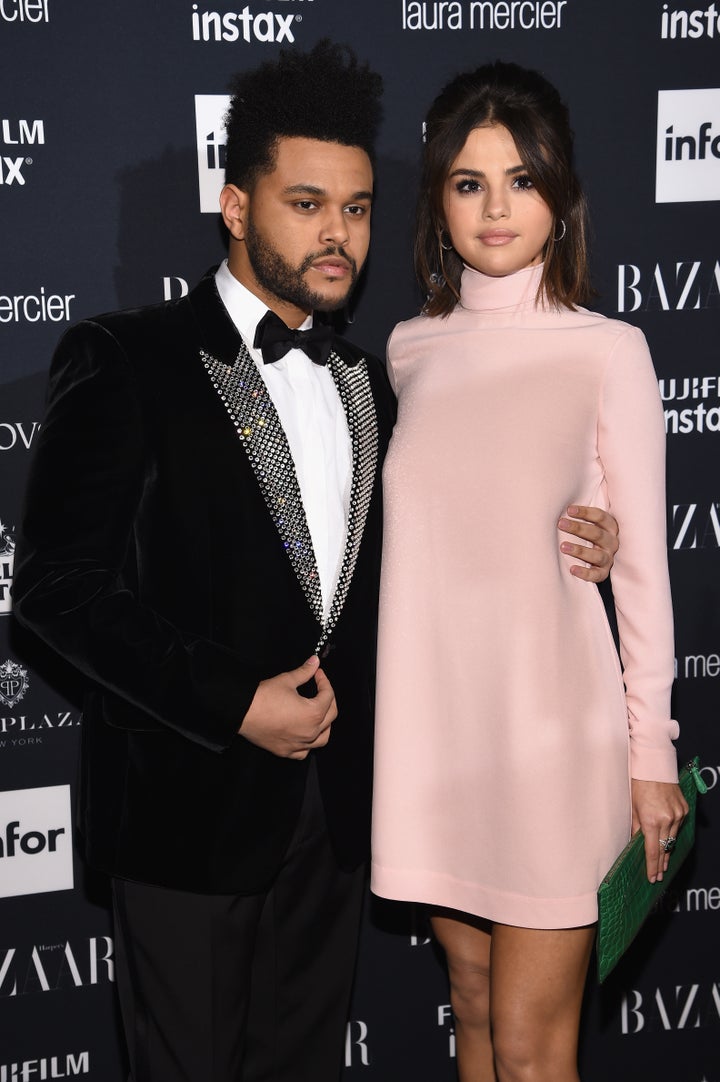 Speculation about Gomez's relationship status began on Sunday when she and Bieber spent the full day together, going to church and grabbing lunch. He arrived at her residence later in the evening.
Given all the struggles Gomez has been through as of late, it's nice to see her smiling again, but we're just going to let this GIF sum up how we feel about this new "friendship."
For once, we are all Taylor Swift.