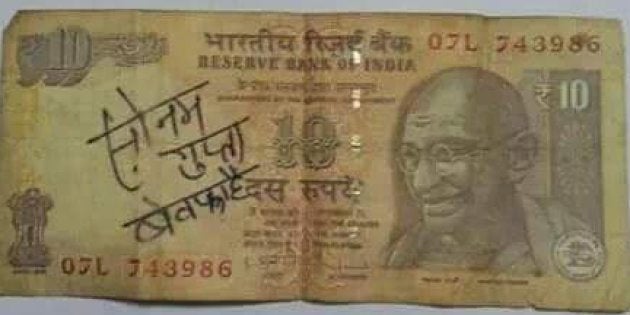 All the Sonam Guptas of the world are probably feeling what Dharmendra felt in the move 'Shalimar' when he sang, "Hum bewafa...hargiz na the."
Amidst the currency ban chaos and the long waits outside banks and ATMs, Twitter has managed to find humour and, in the process, made 'Sonam Gupta Bewafa Hai' the top trend on all social media channels.
Earlier this year, an old ₹10 note surfaced on the Internet with the words, 'Sonam Gupta Bewafa Hai' (Sonam Gupta is unfaithful), scribbled on it in Hindi. Now, months later, the same words have made a comeback to haunt Sonam Gupta. This time, on a new ₹2,000 note.
The Internet, naturally, wouldn't let go of this opportunity.
So, this is what happened.
Their curiosity piqued to peak levels, people are trying to find who Sonam Gupta is:
Meanwhile, Sonam Gupta has become the top searched term on Facebook, and ... yes! The Sonam Gupta Bewafa Hai phenomenon now has a dedicated FB page too.
In fact, the more popular Sonam has lost out to 'bewafa Sonam' on Google Search.

The Sonam Guptas of the world however are not exactly amused with their new-found notoriety. Here's how some of them reacted: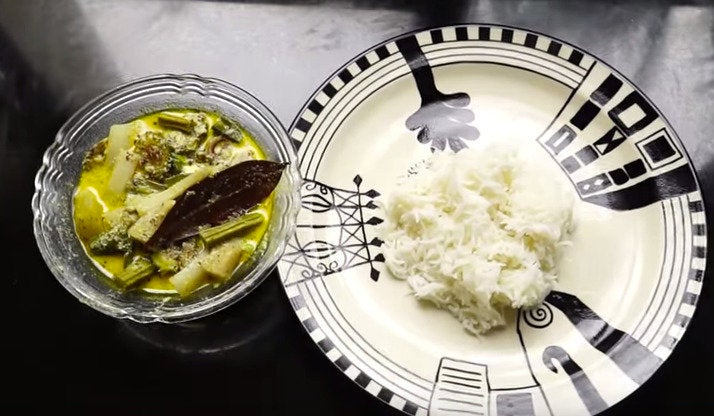 20 Bengali Vegetarian Dishes That Can Give Meat, Fish A Run For Their Money
Popular in the Community