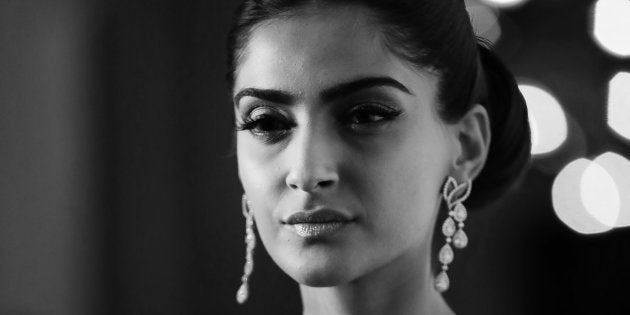 R Balki's Padman, a dramatized biopic of Padma Shri winner, Arunachalam Muruganantham, is throwing good numbers at the turnstiles. It's also turned out to be a well-reviewed entertainer that has brought to the fore the largely stigmatized conversation around menstruation, Padman Twitter challenge notwithstanding.
While Akshay Kumar and Radhika Apte play the role of a small-town couple, Sonam Kapoor represents the other end of the city-village spectrum. She plays a highly-educated, fashionable young woman, raised by a single father. The actress, last seen in the very effective Neerja, is particularly impressive in the role, even though her track itself isn't the strongest in an otherwise robust film.
The film has a strong enough message and a romantic track (between Kumar and Kapoor) meddles with the plot's inherently powerful premise. Kapoor is aware about people feeling unconvinced about it. "There was more to that relationship than what was shown. It was edited out to make the film shorter. At the end of the day, if we were able to say what we wanted to say, I think it's okay."
While her role in itself was spunky and fun, nobody could predict that she's going to catch feelings for Pad Man. Instead of feeling organic, the relationship felt distracting. The actress agrees and says, "They couldn't remove the last few bits so they did what they could to keep it short."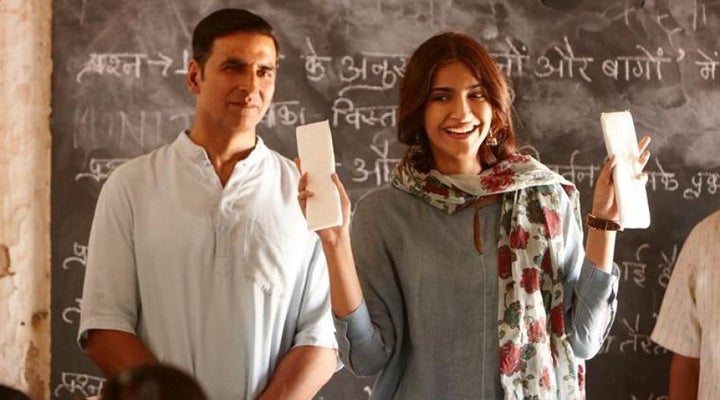 Nonetheless, she is elated with the response the film has generated, particularly her performance.
"Once your film releases, colleagues from within the film industry message you and share their feedback. What touched me the most, in this case, was that my contemporaries texted me. That's not something that happens generally," Kapoor says, over a phone call from Punjab, where she's currently filming Shelly Chopra Dhar's Ek Ladki Ko Dekha To Aisa Laga, a film that also features Juhi Chawla, Rajkummar Rao, and Anil Kapoor.
"But my final validation comes from my director. And Balki was very happy with it. So I am happy," she says cheerfully.
As industry conventions change for the better, so does the entire idea of what constitutes a great part.
Longevity of a role, Kapoor says, is no longer a prerequisite for an actor to come on-board.
"I don't think anybody should even look at it that way. It's very easy for me to play Aisha, or Mili in Khoobsurat. But to play Bittu in Delhi6 or Pari in Pad Man, is what I find challenging. If you are a good actor, you'll make an impact no matter what the length of the role is. You cannot be insecure about such things and constantly kill yourself over screen time. That'll make you suffer. You got to be confident about the value you bring to the film as well as be conscious of what the film is contributing to the society at large."
I don't believe in censoring anyone but as far as I am concerned, I cannot be a part of something that is racist, sexist, homophobic, or just regressive.
Kapoor admits this new cinematic awakening has been a relatively recent development, triggered by periodic bouts of deep professional introspection. The actress is aware of the seismic shift Aanand L Rai's Raanjhanaa caused in her career and the choices she's made after are reflective of her evolved worldview. There's a noticeable improvement in her performances too: while she has a long way to go, Kapoor is able to own her characters rather than just wear them. For an actress whose fashionista image works more like a hindrance than an advantage for the hardened critic, the performances offer a perspective about balancing the two intricately-connected identities.
Besides a couple of misfires, Kapoor has been seen in films such as Bhaag Milkha Bhaag, Khubsoorat, Dolly ki Doli, Prem Ratan Dhan Payo, and Neerja, all films that had her play characters which fully exploited the agency offered to them. Basically, she reached a place where she realized that she wasn't exactly cut out for films such as ThankYou and Players, projects she believes were instrumental in teaching her the method behind taking sound career decisions.
"I took a year off and asked myself -- what is my ambition? Is it to become the biggest superstar in the country or is it to become a better actor? Chasing stardom would've made me lose my way. But chasing the idea of becoming a better actor would be beneficial. Stardom would follow. So I think altering my approach helped me find my space as I started identifying what I am comfortable in. I still don't regret any films I have done. They've been great learning lessons."
In the end, Kapoor believes, an actor has to do films that 'make you want to go on a movie set every single day'. "You need to feel from within that this film is enriching you as a person, it's making you more than what you were before. I decided I'll only sign films that tap into that feeling. And it's been a great ride."
Kapoor's words aren't exactly out-of-sync with her decisions. Hers is an enviable slate of upcoming films that bear testimony to her thoughts.
Some of her upcoming films include Shashanka Ghosh's Veere Di Wedding, an all-women destination wedding drama, Rajkumar Hirani's Sanjay Dutt biopic, and Ek Ladki Ko Dekha To Aisa Laga, produced by Hirani and Vidhu Vinod Chopra, both highly credible names in the industry. Meanwhile Battle of Bittora and The Zoya Factor, both best-sellers by Anuja Chauhan featuring strong female characters, are expected to see their cinematic renditions next year. Kapoor's sister, Rhea, has the rights to the titles.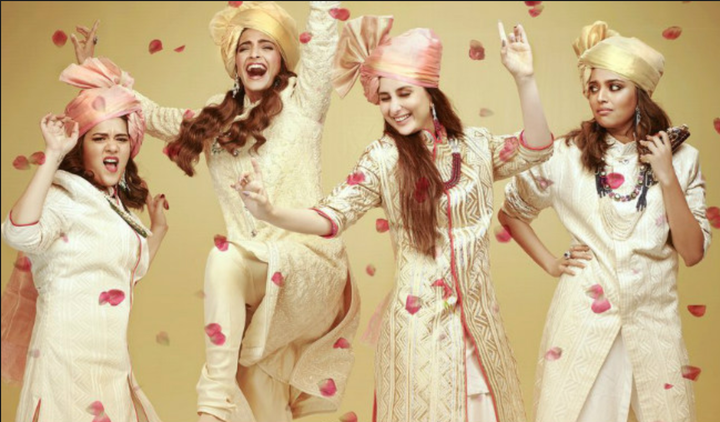 What's interesting about this pattern of choices is how they blend well with the larger discourse that's unfolding today, intersecting fluidly with ideas of women empowerment and feminism. Is the thought stemming from the very fundamental idea of art paving the way forward and not, say, taking us back into the dark ages?
The actress, who made her debut with Sanjay Leela Bhansali's Saawariya, has some strong words.
"In this day and age if you aren't responsible for what you are a part of, shame on you. Especially when you are in an influential position. If we lived in a Utopian society, one could argue that you can do art for art's sake. But we don't. You are influencing so many people, you have to take ownership of it. I don't believe in censoring anyone but as far as I am concerned, I cannot be a part of something that is racist, sexist, homophobic, or just regressive."
I don't think I am his (Bhansali's) kind of actor. That's what it is. I am eternally grateful to him for giving me my debut but I just don't think I am his kind of an actor
She says while being ignorant about certain ideas can perhaps justify bad decisions, consciously perpetuating regressive thoughts, despite being educated enough to know the state of the country, is problematic.
"It also extends to romanticising something that shouldn't be or propagating divisive ideas. I cannot be attached to something of that sort as my conscience will not allow it."
Talking specifically about Padmaavat, Kapoor says she's yet to find time to watch the film but is supportive of Swara Bhaskar's right to speak up her mind.
"Since I haven't seen Padmaavat, I cannot comment on the specifics but I support Swara and her right to say what she feels. She's a very courageous woman and in our industry, it takes courage to say the kind of things she has said. I am sure Shahid, Deepika and Sanjay Sir, who gave me my launch, went into the project thinking they are making art and they've their own perspective but so does Swara."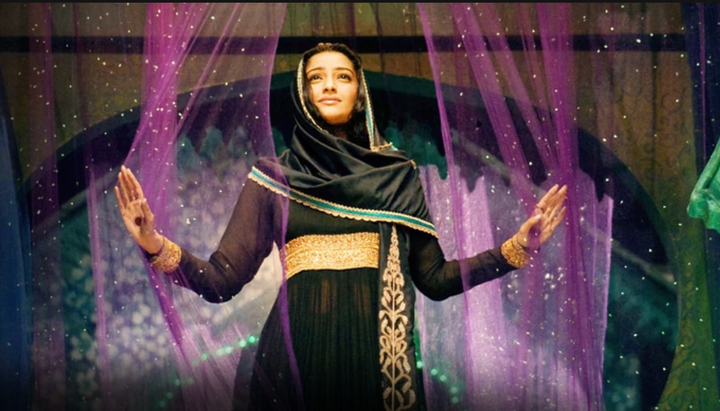 Despite having launched the actress in Saawariya, Bhansali hasn't worked with the actress again. He has, instead, chosen to do as many as three films with Kapoor's contemporary, Deepika Padukone (who was incidentally launched on the same day as Sonam, November 9, 2007).
As Bhansali's Sakina in Saawariya, Kapoor gave, what remains in my book, one of her most understated performance, treating her character with remarkable sensitivity. It was a heart-wrenching debut, filled with both melancholic longing and romantic idealism. What are her feelings about not working with Bhansali again?
"I don't think I am his kind of actor. That's what it is. I am eternally grateful to him for giving me my debut but I just don't think I am his kind of an actor. If he thought I suited something, I am sure he'll cast me again," she says, her voice reflecting a thought she's nurtured for far too long.
She says she shares a comfortably easy relationship with directors like Shashanka Ghosh, R Balki, Ram Madhvani, Aanand L Rai, and Rakeysh Mehra. "I've worked with the best. For Mehra sir, I am willing to bend backward. With some people, you just share a great relationship. It's easy. I know what they want, and they know what I can deliver."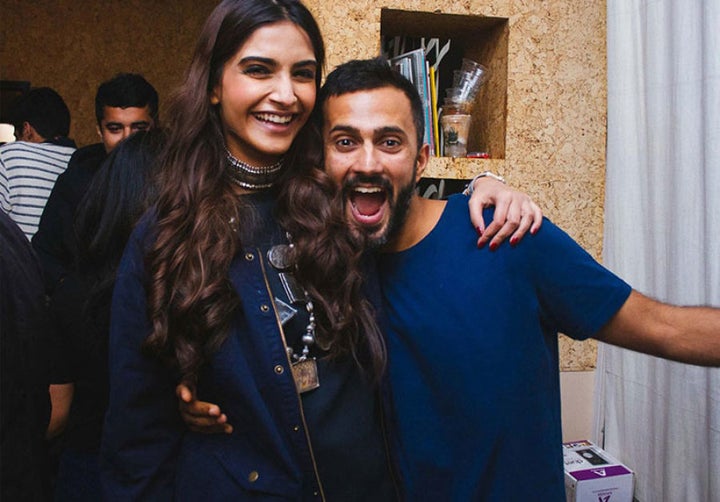 Kapoor's high doesn't just stop at her professional growth, it also extends to her personal life. Her impending wedding with beau Anand Ahuja continues to dominate the news cycle, even as she maintains a stoic silence on her relationship.
"I am getting married in Timbuktu on a unicorn," Kapoor quips, promptly quashing my hopes on scoring a 'wedding exclusive' (going by her wardrobe choices, she wouldn't look out of place on a unicorn although I'm doubtful about finding unicorns in West Africa, or anywhere)."
On what sounds like a serious note, she says, "I'm shooting non-stop, where's the time to get married?"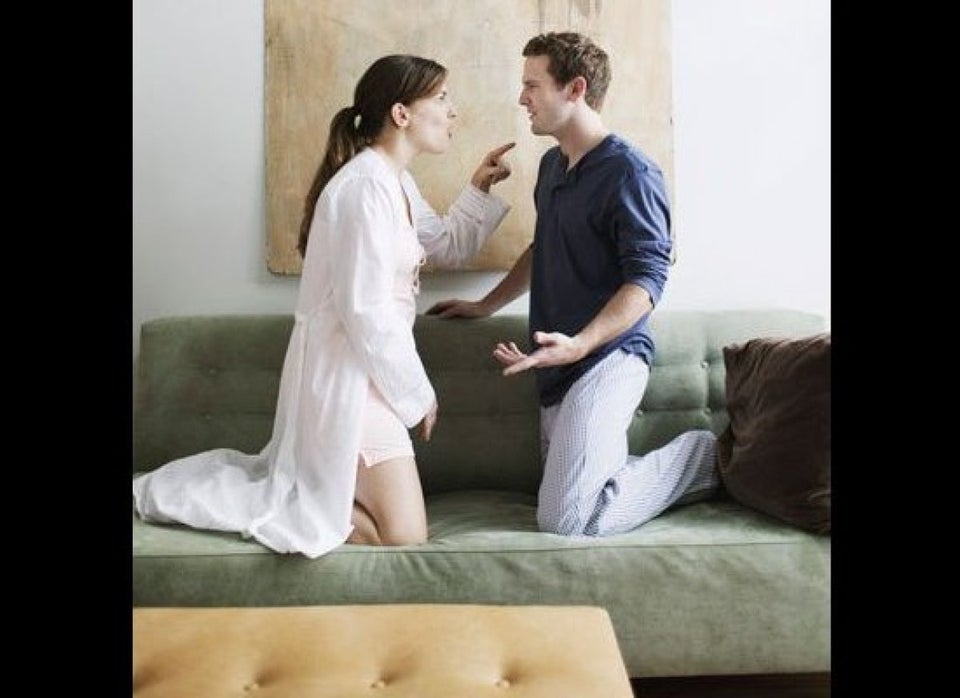 10 Marriage Firsts Every Newlywed Experiences
Popular in the Community