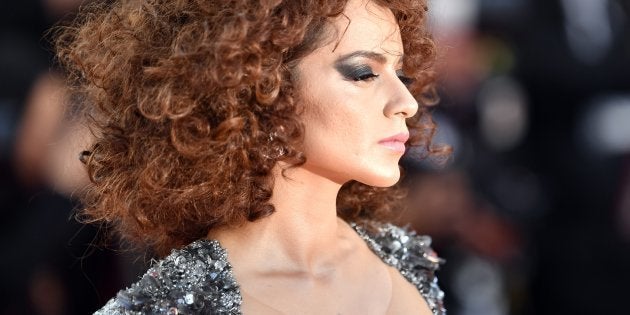 Kangana Ranaut, who has taken over the directorial duties of the upcoming Rani Laxmibai biopic (after the director left it midway to shoot another project), has said that actor Sonu Sood refused to work under a women director.
Sood was cast in a pivotal role in the film but refused to allot his dates to shoot some patchwork, according to Ranaut. His reluctance, according to the actress, came from not wanting to work under a woman director.
In a statement to the media, Ranaut said, "Sonu and I haven't even met since the last shot with Krish (director) last year. He is busy filming Simmba. He couldn't even give us tentative dates to match combinations with other actors. The producers showed him the film and writers narrated the patchwork to him. He refused to meet me. He vehemently denied to work under a woman director, which is kind of amusing because Sonu is a dear friend and I have even launched the music of a film that he produced at his request. Even though the team suggested that they have full faith in me, it seems, Sonu had neither dates nor faith."
Incidentally, Sood has worked in Happy New Year, directed by Farah Khan.
Zeeshan Ayyub, who has worked with Kangana in Tanu Weds Manu in the past, has replaced Sood.
Sood released a statement, saying, "Sonu has always been a thorough professional and honoured all his commitments. He had informed the makers of Manikarnika about his dates and schedule well in advance. Inconveniencing the team of his current film, to accommodate the demands of another are against his professional principles. Sonu has taken the higher road ahead and wishes the team of Manikarnika all the best."
Ranaut finally said, "I am just a slave in Manikarnika's hands I am doing this only for her. I have made it clear to everyone."