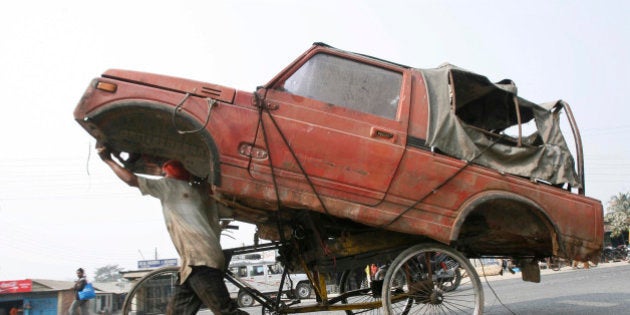 The government is mulling a cash payout among a slew of incentives for people willing to surrender their vehicles older than 11 years.
The Ministry of Road Transport and Highways is proposing a vehicle modernisation policy aimed at voluntary scrapping of old polluting vehicles and reducing air pollution. The government hopes to take up to 28 million vehicles off the country's roads.
The scheme will be applicable to the vehicles bought on or before March 31, 2005, and the replacement vehicle will need to be BS-IV compliant, which is going to be rolled out nation-wide by April 2017.
Under the proposed draft policy, people who surrender their old vehicles and buy new ones are likely to receive benefits including up to 8-12 per cent discount on the total cost of the new vehicles; value of scrap material from the old vehicles; and a partial excise duty rebate of up to 50 per cent.
However, the scheme, 'Vehicle Fleet Modernisation Plan (V-VMP)' appears to have hit a roadblock on one of the incentives. According to a Times of Indiareport, the revenue department has said no to the excise rebate incentive under consideration.
TOI reported citing sources that the revenue department may opt for other alternatives such as a cash payout upfront. The transport ministry plans to have further consultations for the new proposal, the report said.
Road Transport and Highways Minister Nitin Gadkari has said the draft policy is also expected to boost sales of automobile manufacturers leading to higher production capacity utilisation and the automobile manufacturers would support the government in this initiative "financially by giving special discounts to customers buying vehicles under this scheme."
In addition, SRTU (state road transport undertaking) buses may be given complete excise exemption to ensure higher participation and modernize state's bus fleet.
Popular in the Community