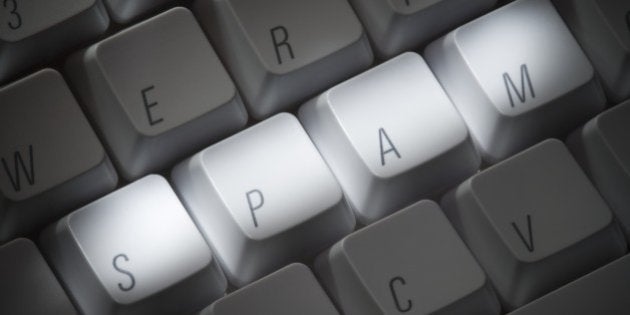 The Telecom Regulatory Authority of India (TRAI) has decided to offer a bonanza for spammers. In a demonstration of gross incompetence, it has made public email addresses from over a million submissions received towards the consultation paper on regulatory framework for OTT services on its website.
The comments sent to the consultation paper are divided into three sections, and includes service providers, service providers' association, and comments from stakeholders, where a majority of the responses are filed. The submissions from stakeholders are divided into date-wise blocks, running upto its April 24th deadline. Most of the pages were inaccessible to load due to heavy server load. However, we were able to download a 3 MB file of all the emails sent from 27th March to 10th April.
The data published clearly points to how All India Bakchod and SavetheInternet coalition turned the volume up on the campaign on April 11th, when the site and video went online.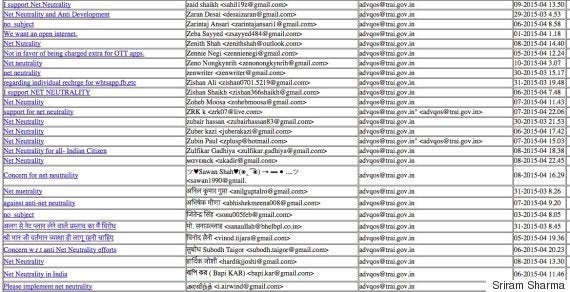 A screengrab of the data published on TRAI's website
This move is already creating a backlash from net neutrality activists, who are duly reminding TRAI that spammers are likely to harvest email addresses of all the netizens who shared their feedback on the consultation paper.
Interestingly, email addresses of service providers like BSNL and Airtel haven't been posted on the site.
Thanks to TRAI, spammers and database sellers now have email ids of a cohort of 1M+ Indians who (largely) support #NetNeutrality.

— Rohin Dharmakumar (@r0h1n) April 27, 2015
By this avoidable lapse, TRAI has invited bulk spammers from around the world to harvest over a million emails. Coming from the agency that regulates telecommunication in India, it is nothing short of shocking.
TRAI hasn't apologised or taken down the content published on the paper yet.
More on the net neutrality debate:

Rahul Gandhi Takes Up Net Neutrality Cause In Parliament, Annoys Government To No End

Net Neutrality Campaign Goes Viral As Netizens Answer Clarion Call To Save The Internet

All India Bakchod Weighs In On The Net Neutrality Debate

Blow To Net Neutrality As Airtel Launches Marketing Platform

Act Now: India's Telecos And Regulators Are Trying To Kill Open Internet

Indian Regulator Invites Consultation To Regulate WhatsApp, Viber, Other OTT Services

Blog: Mandating US-Style Network Neutrality Makes Little Sense For India

Blog: Is Net Neutrality More Important Than Internet Access? Why Babajob Is On Internet.org

Odisha MP Tathagata Satpathy Writes Letter To TRAI Chairman Supporting Net Neutrality