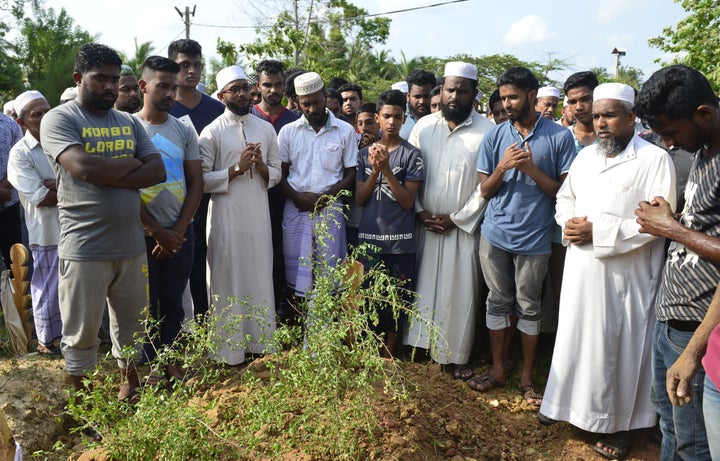 The pain in SLM Hanifa's voice is unmistakable as he speaks of the bomb blasts that drove a fresh nail into the fragile peace that Sri Lanka had been slowly building. The 74-year-old short story writer from Batticaloa in the country's eastern province is still struggling to come to terms with the bomb blasts on Easter Sunday, which killed over 250 people and for which ISIS has taken responsibility.
"I feel my creativity died with it," he says.
The attacks, which occurred exactly a decade after the end of the bloody civil war that left a gaping wound on the island country's psyche, have unsettled the lakhs of Muslims living in Sri Lanka. Earlier this week, mobs attacked mosques and destroyed houses and shops owned by Muslims in Kurunegala, a Sinhala-Buddhist-majority district.
Writers from the community are operating under a sort of double burden—not only are they living in fear of violence, they are also struggling to understand how to respond to the distrust and hostility through their work.
"We couldn't write our experiences during the war, and now we can't write our experiences during the peace," said Hanifa.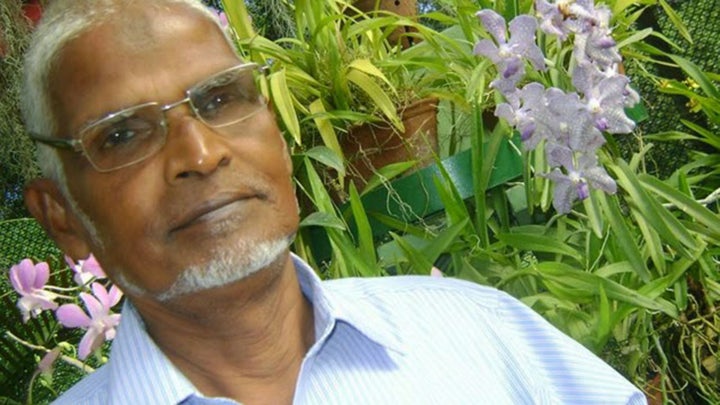 Until the civil war broke out, Islamic Tamil literature largely skewed towards devotional explorations. As the ethnic conflict raged, Muslims became more and more alienated from the Tamil community, even though they spoke the same language.
"The Muslims had to write beyond religious texts because of changing times and owing to differences between the ethnic communities. After Muslims were evacuated from the North, this idea of Muslim literature grew in strength. From the middle of the 1990s through 2000s, Muslim Tamil literature became a wave," said Anar (Issath Rehana Azeem), a writer based in Sainthamaruthu in the Eastern province.
After this, she said, several young Muslims, especially women poets, made formidable contributions to the country's literature.
Though Muslims in the country write in Tamil, their literature, which often highlights the community's fears, worries and concerns, has been classified as 'Sri Lankan Muslim literature', distinct from Tamil writing.
"Modern Islamic Tamil literature as a distinct aspect dates back to 1960s, but to me, it is the literature that deals with religious beliefs, like Bhakthi or Shaiva literature. But in Sri Lanka, Muslim writers handle general themes too and have come to be identified as 'Muslim' writers unlike, say, in Tamil Nadu," said MA Nuhman, senior writer and critic.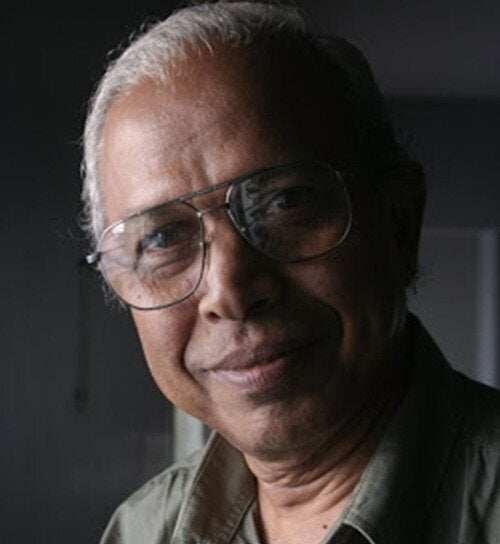 Writers such as Hanifa, Anar and Sharmila Seyyid have, until now, fearlessly responded to the constrictive political and social climate in the country and their community. Seyyid has directly confronted fundamentalist ideas in her works, including poetry (her collections include Siragu Mulaitha Penn—The Woman Who Sprouted Wings) and in novels like Ummath. Anar's six poetry collections subscribe to the belief that the 'personal is political', centring the distinct voice of women facing violence ranging from ethnic to domestic.
Anar's poetry brilliantly captures the loneliness and despair caused by external political situations that impact the private lives of ordinary women and men.

The blood drop of her who has turned mad
with thousands of accusations
is now filling this universe.
I stand alone under the horizon
Staring at the last piece of light
Caught between the lips of twilight
(From Anar's yet-to-be published collection, translated by Kavitha Muralidharan)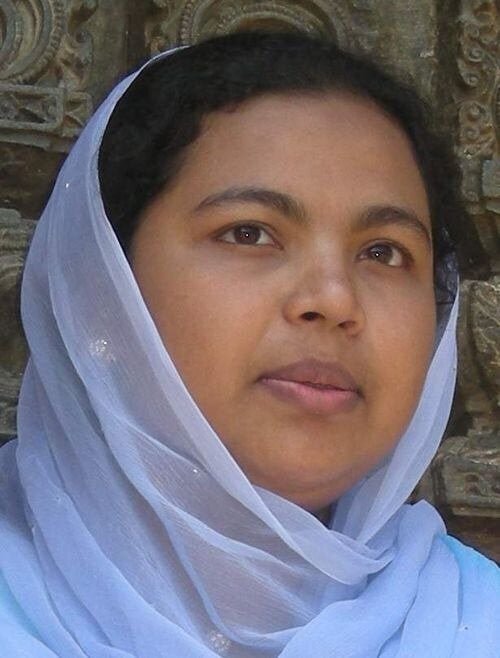 But after the blasts, said Hanifa, the writers have been "feeling numb".
"We have not been able to react, not been able to write. We say creativity is about imagination. In Sri Lanka, history turns into imagination—it is so unbelievable that a country as beautiful as this is fraught by violence," he said, the disbelief clear in his voice.
Hanifa, one of the few Muslim writers to support the Tamil cause, also finds it ironic that the government recently held a meeting with rehabilitated LTTE members after they offered to help out with gathering security-related information.
"It is a cruel irony that this could happen. In Sri Lanka, Muslims have to negotiate a tightrope. If there are 20 lakh Muslims in the country, only 6-7 lakh would be living in the East. The remaining population lives among the Sinhalese in the South. But we also wrote in Tamil, worked in Tamil. If the Muslims had to negotiate for their space with the Tamils in the East, they had to do the same with Sinhala majority in the South."
Today, Hanifa said, the Muslim community has to bear the brunt of two injuries.
"We have not just fallen off the tree but have been hit by a bull," he said.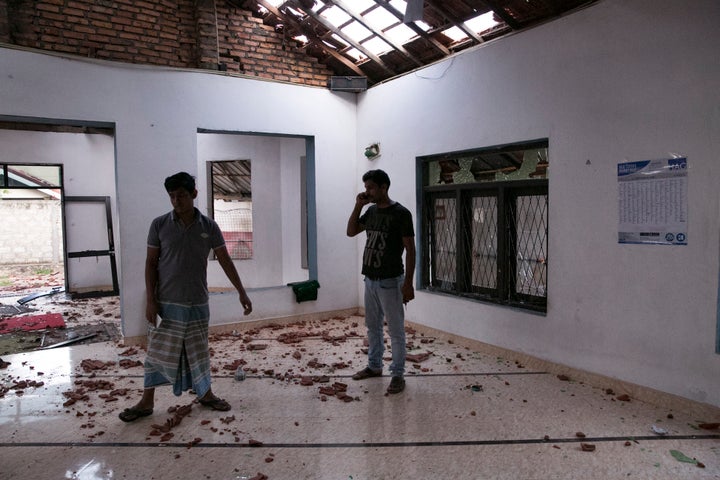 Season of fear
Not even the holy month of Ramzan has been able to lift the community's festive spirits. "This is the time of the year when women of our households would go on a shopping spree. But we are yet to come to terms with what had happened on Easter Sunday and can't bring ourselves to celebrate this month," said Hanifa.
Living in Sainthamaruthu, one of the blast sites, Anar perhaps feels the pain more acutely.
"I have realized with some horror that my son's childhood is going to be more unfortunate than my own," she said, speaking of the renewed surveillance and distrust that is likely to blight the next generation's lives.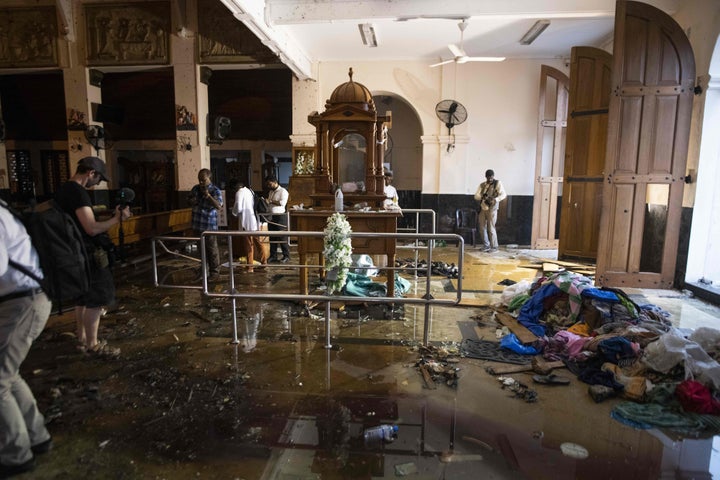 For 36-year-old Sharmila Seyyid, a fiery writer who has never shunned away from expressing her feminist views and has faced death threats from fundamentalists, what is more worrying is the non-celebration of Vesak—the annual Buddhist festival set to take place this week.
"The Sinhala community celebrates it elaborately, but this year the government has restricted the five-day national celebrations to two days, citing security reasons. This will naturally irk the Sinhala community and when ISIS is faceless, the anger will be redirected at the Muslims that have been living in this country all along," she said.
Sharmila's poetry, in which she has often questions her own community's fundamentalism, has made her an easy target. In her poem, Homage to Her (included in her novel Ummath, published in an English translation by HarperCollins), she sought to expose the travails of an independent, thinking woman.
She lifted her unveiled face
Held her chest high and asked questions,
Displaying her visage to the world;
With fierce pride and chest thumping
They say that by killing her
They had boosted the cherished honour of mankind"
(Homage to Her, Translated by Gita Subramanian)
"Even now I am asked why I speak up. If not now, when? A disease has to be treated when it is active, not when it is dormant," she said.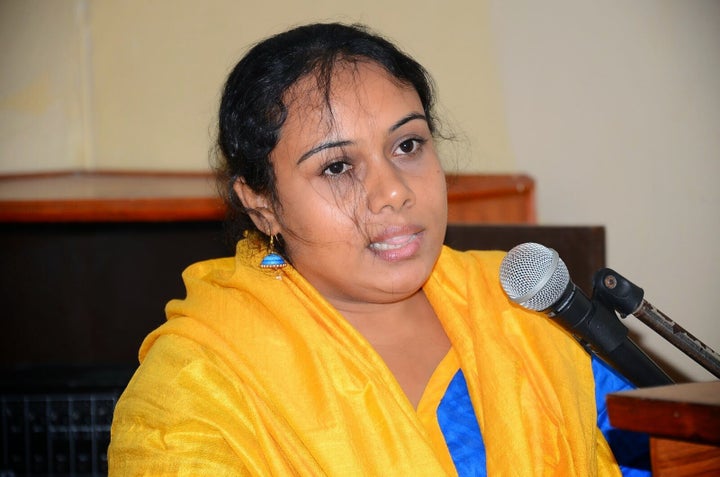 Muslims in Sri Lanka, said Sharmila, have been facing a lot of changes over the last two decades.
"There have been a lot of influences; a lot of things have been forced on us. It is reflected in the bodies of the women."
Pointing out that the burqa has been banned in Sri Lanka now in consultation with All Ceylon Jamiyyathul Ulama (ACJU), Sharmila says the same organisation had issued a fatwa a few years ago, telling Muslim women to wear the burqa.
"It could be forced or optional, but many women are so used to wearing burqa to go around that not wearing one is creating psychological issues for them. I saw a woman recently who says she feels like she is nude when not wearing a burqa and stepping out. ACJU proposes by way of solution that women should stay indoors and this ban "was only temporary"," said Sharmila. The result? Many women are reluctant to access public spaces.
Clinging to hope
Sharmila's NGO, which works for women empowerment and child development and is situated in a Sinhala majority neighbourhood in Colombo, has been asked to close down. "There is nothing I could do about it, neither the police nor the lawmakers are willing to help. To Muslims, I am a rebel who has to die. And today, to others, I am an Islamic fundamentalist. Living in Colombo had been a safe option till recently. This blast changed everything," she said.
Disassociating from the ISIS, she said, will not be a solution.
"We can say they are un-Islamic. But ISIS claims to do everything in the name of Islam. We need to acknowledge the fact and look at it critically. Otherwise we cannot find solution to this menace threatening our existence."

Sharmila is critical of what she says is her community's silence over creeping radicalisation as well as the government's reluctance to focus on a long-term solution.
"Instead of actually trying to bring peace among the communities, all that the government does is to cover the wound with a large cloth and pretend that it doesn't exist. This attitude is not going to help" says Sharmila.
Others prefer to cling to hope.
"This is entirely new, what happened on Easter Sunday. Yes, there have been elements of conservatism that have gained an upper hand in the community in the last two decades. But they are not radicalised in that they carry arms or do these bombings. This kind of approach—the radicalisation—could be as new as two years. And as writers and Muslims, we stand united and opposed to such radicalisation," said Nuhman.
"Sri Lanka is perhaps the only country where we waged war to establish a peace that was not permanent. But sitting in my home at Batticaloa, I cannot expect a horse from Arab nation to bring me drinking water when I am dying of thirst. I have to depend on my Tamil neighbour," said Hanifa.