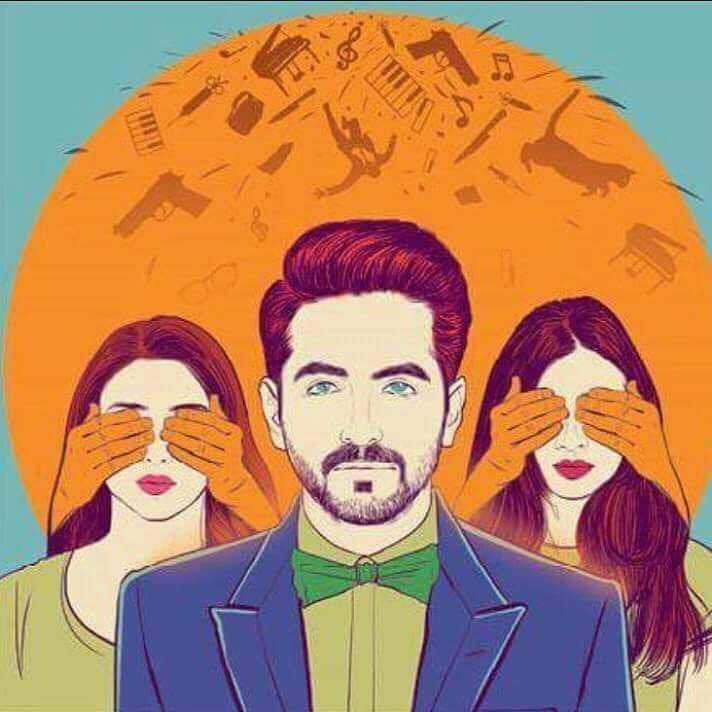 After watching the first rough-cut of Sriram Raghavan's AndhaDhun, the suits at Viacom18, the studio that bankrolled the film, weren't quite impressed. They were apprehensive about the film's deliberately cryptic ending and voiced their concerns to Raghavan, declaring that the "audience won't get it".
Raghavan, who's known to churn out clever, edge-of-the-seat thrillers, was baffled at the scepticism as AndhaDhun's entire narrative depended on the unrelenting ambiguity.
Another thing that bolstered Viacom's argument was a focus group screening it organised where a group of young girls said they "hated" the second-half, while the boys responded positively. However, Raghavan wasn't willing to give up on his vision on the feedback of a few people.
"The girls saw it first and they hated the second half. I was like, 'it's okay, this can happen'. I told Viacom that I get the fact that they found it confusing but we cannot depend on their response too much," said Raghavan in an interview with HuffPost India.
The problem with the Viacom-organised focus group was also that at that point, the film was still unfinished and the background score, a key component in the movie, was yet to be incorporated in several scenes.
The Ek Hasina Thi director pushed back on the studio's suggestion of making the film more 'accessible' and one that had a 'definitive' ending.
He asserted himself, saying, "This is the film I want to make. And this is the version (the current one) that goes. Ye hi jaayega."
While Raghavan doesn't know for sure, he has a feeling that the studio kept the film's promotions low-key because they weren't convinced about it.
"They weren't sold on the idea. They probably believed the audience aren't going to get it."
AndhaDhun's success—the film has been on many best-of-the-year lists and has had a remarkable commercial run—illustrates that even as Bollywood is beginning to look beyond stars and conventional plots, there can still be a gap between an independent filmmaker's radical vision and what studio bosses assume the audience wants or will understand.
″If I had given in and changed the movie's end, it would become different altogether. Now if they want to remake it in the south, I'm fine if they change it to their way but I was sure I won't change mine," he said.
But resistance from the studio wasn't the only challenge AndhaDhun faced.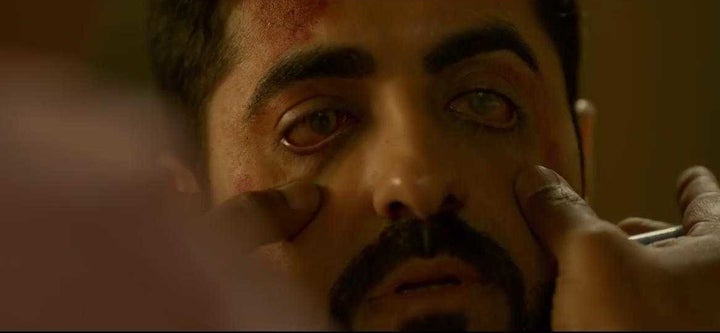 When Raghavan and his frequent collaborator, Pooja Ladha Surti, began approaching actors for the main roles, they hadn't yet figured out the ending. "All we knew was that we'll keep it open and ambiguous," he said.
A few A-list actors Raghavan spoke to weren't convinced and said 'no' to the project. "They were really polite when they said no," Raghavan laughed, without naming names. "Then I thought I'll just make the film with a newcomer who can spend time learning piano. Out of nowhere, Ayushmann Khurrana texted me. He himself had figured out that I am making a film and reached out to say he's in. That was it. It helped that he was a musician. Tabu was already on board. All of us would sit and jam on the writing and things quickly fell in place."
Raghavan finished the shoot in 44 days, though he detailed to Mint Lounge earlier this year that these 44 days were spread through an entire year as his cast and crew got busy with other projects.
Once the actors were on board, Raghavan needed to stitch together the plot and make sense of it. After days of deliberation, he remembered a short story of a blind hare, which a friend had narrated.
Said Raghavan, "Somewhere in old Britain, there was a famous hunter who didn't get any good hunt one day. On his way home, he finally found a hare who he thought he could hunt but even the tiny hare gave him a long chase before getting shot. When the hunter went to collect the spoils, he realises the hare was blind, which makes him feel horrible. He feels this hare survived the jungle being blind, how can I be proud of this kill?"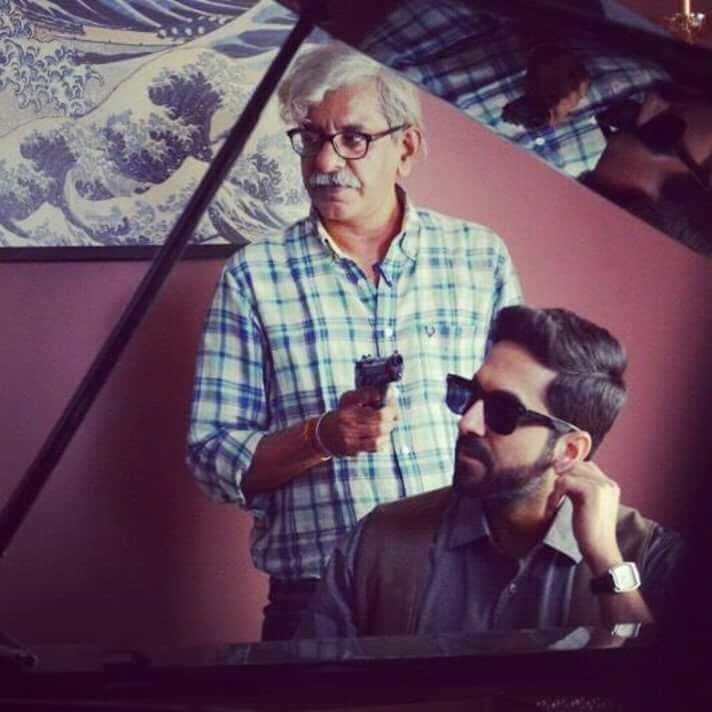 Raghavan said that he took an idea from this story and reimagined it in the world of AndhaDhun as something that could bind the film's narrative together.
"I told my colleagues that we can start with this rabbit getting hunted and end with the rabbit on Ayushmann's cane, but they said it was too subtle. And I was like, 'look, nobody, including Viacom, believes it's going to be commercial success. Our budgets are also low so let's just go ahead and experiment maybe?'"
The experiment paid off handsomely as the film's ending still remains a hotly debated subject of discussions among cinephiles who've dedicated threads on Twitter and Quora deconstructing the hare motif. One theory went that the hare is partially blind, so effectively, Khurrana's character has also regained his eyesight, but partially.
Raghavan, however, counters this.
"There is a confusion there and I don't mind it but honestly, the hare was fully blind. I told the VFX guys to show both his (the hare's) eyes scratched out. Then the guy who did it told me it would look fake and we should instead show one diseased eye because many rabbits go blind in the course of their lives because they have sensitive eyes," Raghavan said.
The director is currently writing a war drama for which the cast is still undecided.
Looking back, Raghavan said that a film that taught him the most was the Saif Ali Khan-Kareena Kapoor starrer, Agent Vinod. ″There were a few choices I made which were very corrupt. Saif wanted it to be a Bond-like movie. I told him with the money we have, we can't do it and it'll show. Still we tried. The issue with the film was that we shot and shot, we were shooting till January 2012 (the film released in March), so I didn't even have time to see and fix the loopholes. The lesson I learnt was that I will never compromise on the time I need for the edit."
The universe that he creates—whether it's Ek Hasina Thi, Johnny Gaddar, Badlapur or AndhaDhun is decidedly dark. Does he ever aspire to make a happy movie? "I make dark films so to speak because they don't get made here that much. Having said that, my aim is to reach the same number of people that, say, a Bajrangi Bhaijaan did. My themes might be adult but hey, I promise you a good time. It's a restricted audience but it's warming up."
For instance, Raghavan points out that AndhaDhun was more enthusiastically received than Badlapur. "There are people who hate Badlapur and mistake the misogyny of the characters as the misogyny of the film. What some don't get is that by the end of the film you had to start hating Varun's character and empathising with Nawaz. That is the design of the story."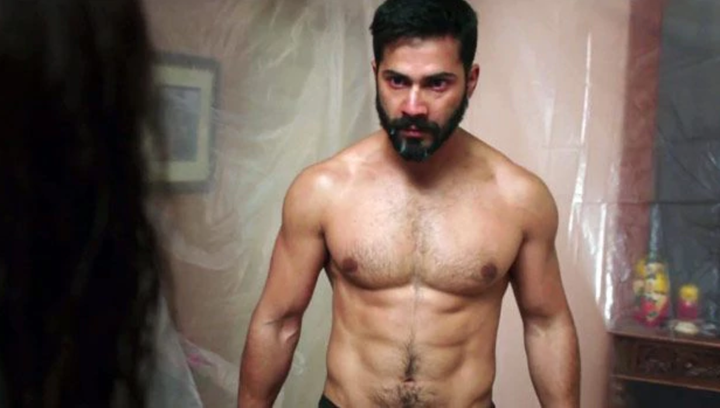 The filmmaker says that he watched Badlapur in a theatre and couldn't contain his excitement on seeing people laugh, gasp and enjoy the thriller.
"The audiences were responding to it and enjoying it and as a director, you want that again and again, you know. So you engineer your next film to be like that. Which takes you away from what made you likeable in the first place."
So how does he deal with this contradiction?
"I think you just have to go back to being a student again," says Raghavan.