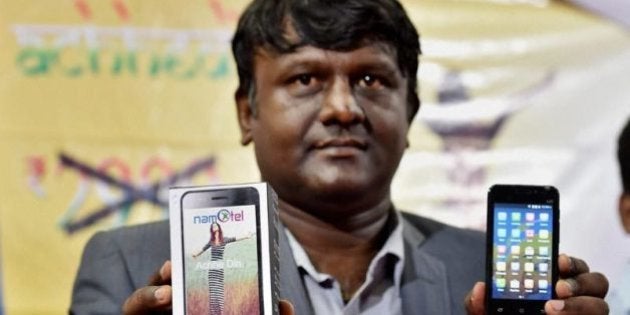 Narendra Modi promised 'Acche Din' when he came to power in 2014. We can't say whether he delivered them or not, but a mobile company called Namotel is promising 'Acche Din' smartphones for just ₹99 each.
Not surprisingly, the phone offers very basics specs. It runs on 1.3 GHz quad core processor, has a RAM capacity of 1 GB and an internal storage capacity of 4 GB. The dual SIM phone also has 3G connectivity support, sports a 2 MP rear camera and a 0.3 MP front camera. 'Acche Din' runs on Android Lollipop 5.1.1. It is available in two colours -- white and black.
The hitherto unknown company, Namotel -- with a name obviously inspired by that of the Prime Minister's -- is making news with its claim to be selling the world's cheapest phone. As per this report in PhoneRadar the promoter, Madhav Reddy, is the company's only point of contact as of now. His prior work experience includes a stint as the loan manager with Axis Bank.
Namotel claims that while the phone's earlier price was ₹2,999, they have now slashed it to ₹99. Namotel has decided to sell the phone only to those who have Aadhar cards.
The registration for buying the phone was originally planned from 19 May to 25 May on the company's website, but, as of now, when you visit the website you are greeted with the message: "We have stopped taking the bookings. Thank You for your response." The website is mostly non-functional and there are no other sections accessible. A quick check of the website information reveals that Namotel's domain name was registered in March 2016.
Also, according to Phone Radar, in course of online booking for the phone, Namotel charged an extra ₹199 to deliver the phone to the buyer's address. Their website says that Namotel is based in Bengaluru.
This year India has witnessed a race among some local cellphone suppliers to deliver the cheapest smartphone in the world. In February, there was Freedom 251 selling smartphones for ₹251. And, more recently there was Docoss X1 selling at ₹ 888. In each instance big promises to sell ultra-cheap smartphones were followed by failure to deliver anything. So, it would probably not be a bad idea to steer clear of these claims until there is some proof of actual intent to deliver on the promise of miraculously cheap smartphones.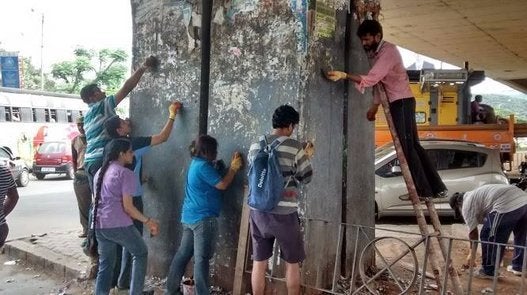 India's Anonymous Volunteers Clean Up Bengaluru
Popular in the Community