Even the most seasoned readers sometimes get into one of those dreaded reading slumps, where you feel like no book can hold your attention, and that you've been staring at one page for what seems like weeks. It can be quite dispiriting, but sometimes the best way to get out of a reading slump, strangely, is another book. Whether it's thrillers, light reads or cosy mysteries, this list has you covered if you want to get back into the reading game.
1. Social Creature by Tara Isabella Burton
Louise juggles multiple jobs and struggles to pay her rent. Enter new fabulous friend, the socialite Lavinia, who gives her a ticket into New York's elite society — parties, luxury, boys, cupboards filled with velvet pants and gowns, social media 'likes' and promises to be 'great writers'. A fast-paced story of scams, near escapes and lies for the Instagram age, this is Gossip Girl meets You. And eerily, very similar to the real-life Caroline Calloway-ghost writer fiasco that exploded on the internet a month ago.
2. The Seven Husbands of Evelyn Hugo by Taylor Jenkins Reid
This is tabloid gossip in novel form, only better and more tempting. In her Upper East side apartment, yesteryear Hollywood star, Evelyn Hugo, proposes that a not-so-famous journalist, Monique Grant, write her biography, covering her origin, entry into show business in the 1950s, scheming plans for popularity and of course, the seven husbands. Glamorous, scandalous and infused with old Hollywood vibes (and very loosely based on Elizabeth Taylor), this book is even more tantalising in audio form.
3. The Godfather by Mario Puzo
I've missed classes in college because I couldn't bear to stop reading my battered, yellowed, second-hand copy of this book. Puzo plunges his reader into the Sicilian mafia in New York with a rags-to-riches story about establishing one of the 'Five Families of New York' that covers mob wars, revenge and double crossing. With dialogues that pierce deeper than movie punchlines, a diabolical cast and familial tensions, The Godfather is really an 'offer that you cannot refuse'.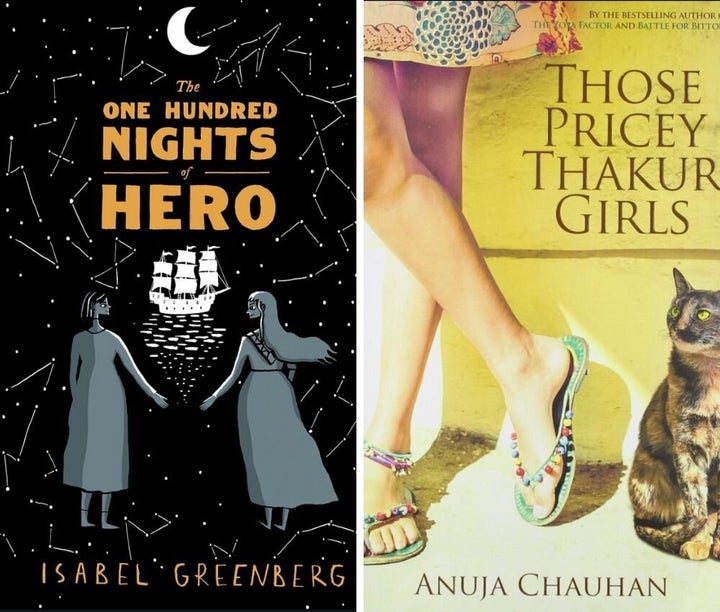 4. Those Pricey Thakur Girls by Anuja Chauhan
Jane Austen's Pride and Prejudice in 1980s posh New Delhi with big Indian families, misunderstandings, scandals and a Casanova-ish Mr. Darcy. The five Thakur girls (named in alphabetical order) save stray dogs, discuss men, engage in school rivalry and are quite the handful. The novel, peppered with Hinglish, also doubles up on nostalgia — Maruti and Ambassador cars, Tom and Jerry cartoons, Desh Darpan (aka Doordarshan), Campa Cola, Maggi — and keeps you turning the pages.
5. One Pair of Hands by Monica Dickens
Bored of being a debutante at parties, and kicked out of drama school, Monica Dickens (great-granddaughter of, yes, Charles Dickens) tries being a maid for hire. The memoir is a hoot — soapy soups, sunken souffles, whacky employers, eavesdropping at keyholes and burnt dishes. Dickens' peep into the upstairs-downstairs life in 1930s England is perfect for fans of Downton Abbey.
6. One Hundred Nights of Hero by Isabel Greenberg
In an imagined medieval land, the maid Hero tells night-time stories for 100 nights (sounds familiar?) to protect her lover and mistress, Cherry, from being a gamble prize for her husband's friend. Stories nested in folklore — dancing princesses, sassy women, three moons, legacy of storytellers, rebellious girls who learn to read and write, and stomp on patriarchy — this witty and feminist graphic novel promises to be a Russian doll of many wondrous tales. I have read it several times over and it is nothing short of splendid.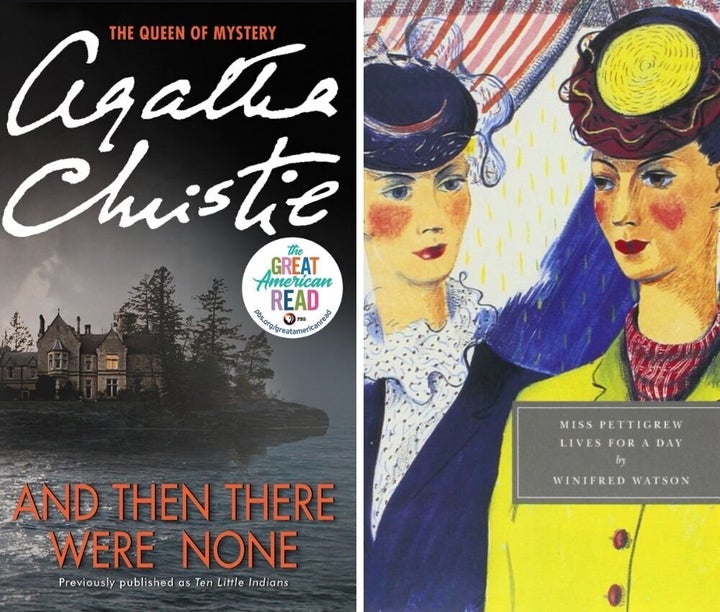 7. The Flatshare by Beth O'Leary
Tiffy, an editor by day who loves crafting, and Leon, a palliative nurse, agree to an unusual housing situation. They share a flat (and bed), but Tiffy works from 9am-5pm and Leon is on night shifts, so they never cross paths. They become intimate over post-it-notes and baked leftovers. I squealed and crossed fingers every time they came close to meeting face-to-face. This adorable love story will make you feel warm and cuddled.
8. And Then There were None by Agatha Christie
There is nothing better than tucking into the comfort of an Agatha Christie mystery — this always works to get me out of a slump. And Then There Were None, one of my favourites, involves ten strangers invited to, and later stranded on, an isolated island. When the coast is clear, there are ten dead bodies, and an edgy murder puzzle that is sure to leave you with a dropped jaw.
9. Miss Pettigrew Lives for a Day by Winifred Watson
The vivacious, flirty, actress and nightclub singer, Miss LaFosse, has three lovers (for money, career and love). Her accidental maid-for-a-day, Miss Pettigrew, is a clumsy, dowdy spinster awed by the glamour of the new society she is introduced to. The women strike up an unlikely friendship, saving each other from sticky situations and being Cinderella-esque godmothers to the other. Sure to leave you with several slap-thigh-laughs.
10. His Dark Materials trilogy by Philip Pullman
This set of three books is set in a world where each person's soul is a living companion 'daemon' (shapeshifting animals until puberty and fixed bodies thereafter) who accompany them everywhere. I read the books back-to-back with my roommate in half-hour bursts because both of us were too impatient to wait until the other finished each book. Lyra Belacqua, compulsive liar and wildcat, has a prophecy to fulfil and a friend to save. There are gobblers who snatch children, flying witches, nomadic Gyptians, scientists, Sceptres who eat adults, armoured bears of the North, fallen angels and relentless pursuits. Bonus—there's now a TV show to gorge on once you finish the books.
11. Dongri to Dubai by S. Hussain Zaidi
Move over Bollywood gangster movies, crime reporter Zaidi's action (and mind game) filled six decades of the Mumbai underworld, from local, small-time gangster units to an organized crime syndicate, is much more appealing. Featuring the trio (Haji Mastan-Varadarajan-Karim Lala) that ruled Mumbai, the rise of Don Dawood Ibrahim, gang wars, rackets, drug empires, movie industry tie-ups, the infamous bomb blasts and much bloodshed and gore, Dongri to Dubai is sure to pump up the adrenaline and kick you out of any reading slump.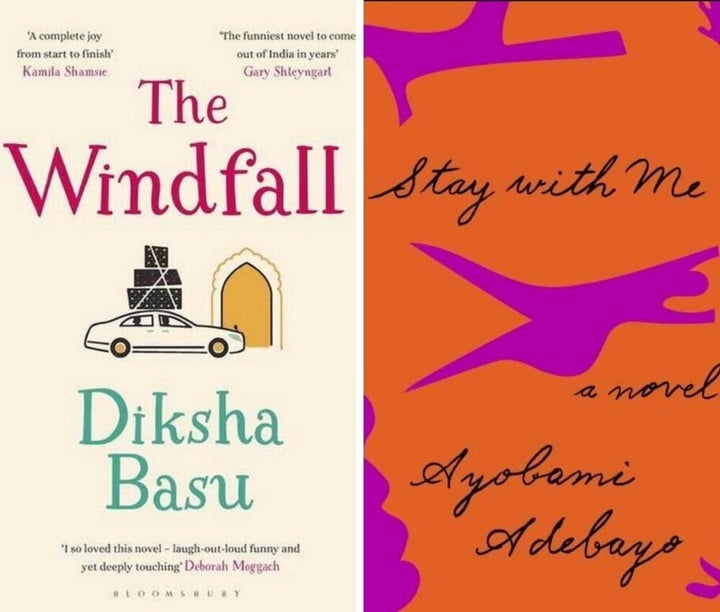 12. Windfall by Diksha Basu
When the Jha family comes into money, they uproot their middle-class family to posh Delhi. The new life comes with Swarovski-studded sofas, dosas as desi tacos, hired security guards, America-educated son (not really, he fails) and surplus bragging rights in contrast to their cramped, old apartment and petty housing society problems that involved stolen yoga pants. Hilarious and light, Windfall is a stress-buster.
13. Seraphina by Rachel Hartman
Set in a pseudo-Renaissance country, dragons (who have taken human form) and humans coexist because of a peace treaty. But a royal murder leads to anti-dragon sentiments and much is at stake for Seraphina, the gifted musician at the royal court who nurses a forbidden secret. Read for the music, a dragon who hoards books instead of trinkets, half-breed armies and elaborate political hierarchies. A word of caution—skip the sequel.
14. Stay with Me by Ayòbámi Adébáyọ̀
Yejide and Akin are a young, intelligent, happy couple in Nigeria. Their marriage is shaken when Akin succumbs to his manipulative mother's wishes and accepts a second wife to bear him children. Secrets unfold with every chapter in this literary thriller-like debut novel, immersing the reader in tangled relationships, family scandals, political developments and superstitions.
Popular in the Community