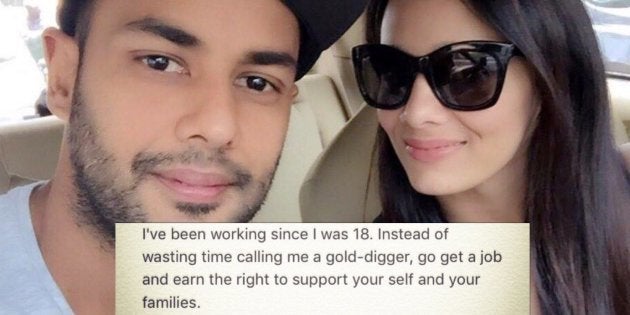 The son of former India cricketer Roger Binny, all-rounder Stuart Binny has had it mostly rough ever since he came into the limelight after being selected to play with the IPL team, Rajasthan Royals.
Binny has had a career of mostly downs and his inconsistent performances with the Indian cricket team have come in for a fair bit of crticism. His all-round 'capabilities' have been the sole reason for his inclusion in the playing eleven but he hasn't yet been able to prove much of his worth.
In a recent T20 match between India and the West Indies in the USA, Binny conceded 32 runs in an over and social media went berserk.
He was heavily trolled for his poor performance.
Celebrities to be fined up to 50 lakhs if the product they endorse failed to deliver, Dhoni must pay 50 lakhs for endorsing Stuart Binny.

— EngiNerd. (@mainbhiengineer) August 29, 2016
They have dropped Stuart Binny. So, India begins the match already with a clear advantage of 30 runs.

— Keh Ke Peheno (@coolfunnytshirt) August 28, 2016
They could only hit 5 sixes instead of 6 sixes in Stuart Binny's over. This is what makes Binny stay ahead of Stuart Broad. Legend! #IndvsWI

— Keh Ke Peheno (@coolfunnytshirt) August 27, 2016
And, sadly, Indian fans have never shied from blaming players' partners for their poor performance on the field. Just ask Anushka Sharma, Bollywood actress and Virat Kohli's on-off girlfriend, who has often had to bear the brunt of Twitterati's often tasteless comments just because he didn't play well. Kohli, by the way, ranks 1st in T20 & 2nd in ODI International Cricket Council rankings.
A clearly infuriated Kohli has responded to trolls on his Instagram account in the past.
No surprises then that Mayanti Langer Binny, TV sports host, journalist and Stuart Binny's better half, has also been pulled into trashy jokes on several occasions for her husband's off days on the field.
Stuart Binny has been dropped. Mayanti Langer can now concentrate on her work, without worrying for her husband #IndvsWI

— Cricket Bakchod (@AllTimeBakchod) August 28, 2016
Keep making fun of Binny. It doesn't matter. At the end of the day, he is the guy who gets to sleep with Mayanti Langer.

Let that sink in.

— Neeraj (@IngeniousRetard) August 28, 2016
Kam se kam Stuart Broad ka record hi tod dete.....huh ~ Mayanti Langer to Stuart Binny #IndvsWI

— PhD in Bak*****☔ (@Atheist_Krishna) August 27, 2016
While she's taken jokers head on and shut them in the past.
This time too, she took on the trolls and posted this.
"Dear Trollers,

I hope no one ever demands the death of your loved ones or send you violent images threatening the same.

Taunting me with suicide is shameful. Think of the families that suffer because of this tragedy and you have reduced their plight to a joke.

I hope you find love and loyalty. By suggesting divorce, suggests you haven't.

I've been working since I was 18. Instead of wasting time calling me a gold-digger, go get a job and earn the right to support yourself and your families.

I hope bullying us made you feel better about yourselves, cause otherwise was it really worth it?

Wishing you all the best"
This is what she posted on Twitter.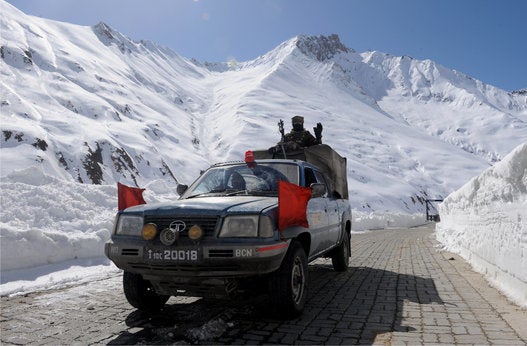 Best Road Trips To Take In India