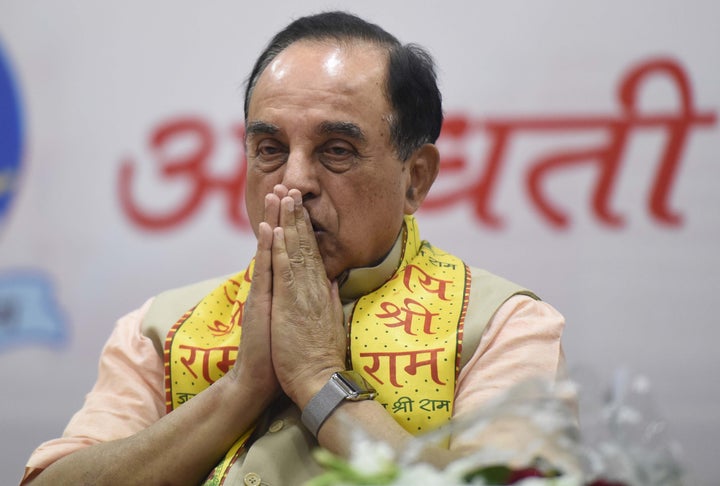 "Supposing BJP stops at 230 or 220, and there are 30 seats of the NDA, so 250 is guaranteed," Swamy said in an interview with HuffPost India. "So, we will have to get 30 more.
When asked if Modi would remain Prime Minister in such a scenario, Swamy said, "It depends on whether the other partners — the extra 30 or 40 — if they say no, we can't accept him."
"Patnaik has gone on record to say that he does not deserve a second term," Swamy said, referring to Naveen Patnaik, Chief Minister of Odisha and head of the Biju Janata Dal. "And if we were to bring in Mayawati, she has not disclosed her mind."
When pressed on why Mayawati, whose Bahujan Samaj Party (BSP) is fighting against the BJP in Uttar Pradesh, would come on board, Swamy said, "BSP could join and I would not be surprised if she wants a change in leadership."
When asked if Nitin Gadkari could be a good replacement for Modi, Swamy said, "If he is, then it would be wonderful. He is qualified. He is as good as Modi."
Read the rest of HuffPost India's interview with Subramanian Swamy here.