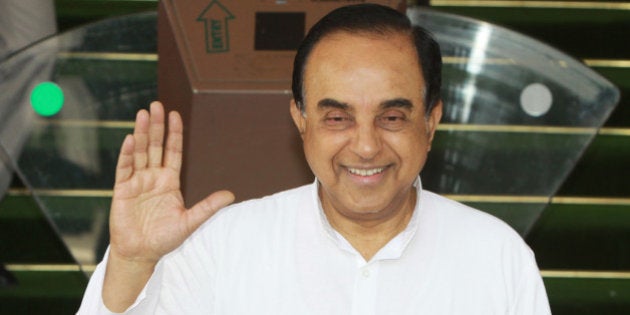 NEW DELHI -- In a letter to Prime Minister Narendra Modi, Bharatiya Janata Party leader Subramanian Swamy has warned that India's economy could crash somewhere between the coming November and February, 2016 if corrective measures are not taken.
"Based on my reading of the various indicators of Indian economy, I feel compelled to inform you that the economy is in its early phase of a tailspin. If curative measures are not taken then a major crash is inevitable between the coming November and February, 2016," he wrote.
In the letter dated September 15, 2015, the maverick politician also suggested two steps: abolishing the income tax for the middle class, and recovering the revenue by auctioning 2G, 3G and 4G Spectrum as well as coal blocks.
The second step, he recommended, is to "bring down the Prime Lending Rate of interest down to eight percent and finally down to five percent, while retaining the rate of interest for fixed deposits."
"I urge you to take personal interest and create a Crisis Management Team within the PMO for taking urgent steps to see that Indian economy does not spiral down to crash," he wrote.



Popular in the Community