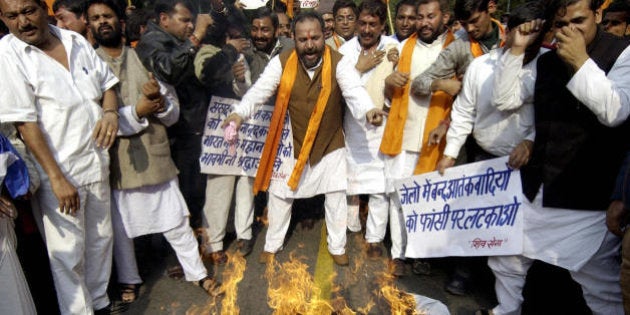 With their brazen attack on Sudheendra Kulkarni, the Shiv Sena has succeeded in discovering a newer, more contemptible nadir in their hooliganist mode of protest. Leaving aside their vandalism of cricket pitches, Valentine's day attacks and instances of arson and more general rioting, here are 7 instances when writers, singers and intellectuals have landed themselves in the way of Shiv Sena ire:
April 2015: This one didn't become too violent but was a potential tinderbox. The Shiv Sena staged protests outside writer Shobha De's residence, because she apparently denigrated 'vadav pav,' Mumbai's iconic snack. Police and barricades may have save the day for De.
Feb 2014: Members of The Mekaal Hasan band, led by lead guitarist and composer Hasan from Pakistan, were in the process of announcing details of their upcoming album when Sena workers barged into the Mumbai Press Club. They stood on chairs with placards and demanded that the Sufi rock band be sent back.
Nov 2009: A mob of Shiv Sainiks attacked and vandalised the offices of Hindi and Marathi TV news channels IBN7 and IBN-Lokmat in Mumbai and Pune. They manhandled IBN Lokmat Editor-in-Chief Nikhil Wagle, because the channels had criticized the late Bala Saheb Thackeray, who had criticized Sachin Tendulkar for saying that 'Mumbai belonged to all Indians.'
Dec 2003: Shrikant Bahulkar, a scholar at the Bhandarkar Oriental Institute and one of those who assisted American professor and author, James Laine with source material for his controversial book, Shivaji: Hindu King in Islamic India was assaulted and his face blackened by Shiv Sena activists. To be sure, several Hindu groups and even the BJP had protested Laine's book and had managed to get it banned in India.
1995: Salman Rushdie's The Moor's Last Sigh was temporarily banned after the Sena protested that a character in it resembled its leader, Bal Thackeray.



Popular in the Community