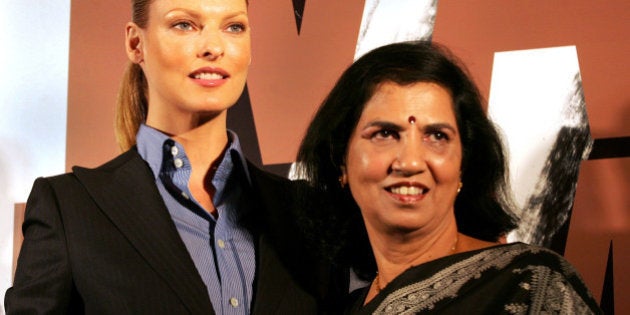 Suniti Solomon, the doctor credited with documenting the first evidence of HIV infection in India, in 1986, passed away at her residence in Chennai on Tuesday. She was 74 and diagnosed with cancer three months ago.
Solomon, a visionary in the field, was teaching microbiology at the Madras Medical college in 1986, when she guided one of her students to detect the first case of the virus in India. Together, the doctor-student duo, helped by others, were able to identify the initial cases of HIV among female sex workers in Tamil Nadu.
Founder of the YR Gaitonde Centre for AIDS Research and Education, she wasn't just a doctor but multi-tasked as counsellor, researcher, educationist and even matchmaker for HIV patients.
The Chennai-based centre where she worked accepts patients rejected by other hospitals. "We do not throw them out because of their HIV positive status," she had once told DNA in this interview.
In an interview to Mint in 2009, Solomon said, "My husband was a little worried and didn't want me to work with HIV-positive patients, most of whom at the time were homosexuals, those who self-injected and sex workers. And I said, look, you have to listen to their stories and you wouldn't say the same thing."
Dr Solomon's organization provides medical help, counselling and employment opportunities for HIV/AIDS patients.
She trained as a pathologist in Britain, the US and Australia. She travelled with her husband for nearly a decade before settle in India in 1973. She and her husband Victor Solomon, an eminent cardiologist, worked at a government-run hospital.
She went on to do her doctorate in medicine (MD) in microbiology and after serving as an assistant professor for a few years at the Madras Medical College, became professor.
When the first cases of HIV in the US were detected among gay men, Dr Solomon decided to track the virus in India.
She and one of her doctoral students decided to check the blood samples of female sex workers in Chennai. "The results of the first six tests were frightening," she recalled in this interview.
At a time when physicians were afraid of HIV, Dr. Suniti courageously decided to pursue it full time. "When we detected the first cases even doctors and health professionals were divided in their opinion. They did not want us to proceed. Even today the same attitude exists among hospitals and doctors who are reluctant to treat (HIV) positive people," she said.
According to the World Health Organization, 2.1 million of the world's 33 million HIV-positive are in India, just behind South Africa and Nigeria.



Popular in the Community