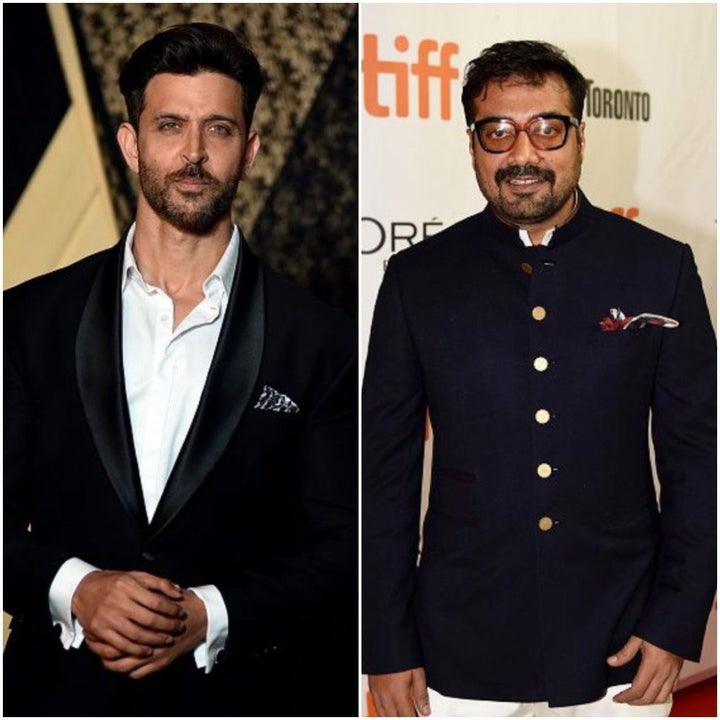 Kashyap confirmed the news, saying, "At the moment I am getting Womaniya (another production) started, but yes, I will be overseeing the post-production of Super 30."
Kashyap and Bahl were partners at the now-defunct Phantom Films, which was dissolved hours before HuffPost India published a detailed account of the allegations against Bahl.
The Roshans, who are also co-producers of Super 30, had distanced themselves from Bahl after the story was published, and the film's release had been delayed by months. It is now scheduled to release on 26 July.
Sources said that lead star Hrithik Roshan was keen to have Kashyap supervise the post-production work, although the director agreed to come on board only after Bahl gave his consent and said that he had no objection to the decision.
"Yes, I will be overseeing the post-production of Super 30"
Kashyap, who previously edited Bahl's Queen, will be closely involved with the film's editing to help finish the project ahead of its release date.
While the film's producers Reliance Entertainment released a statement over the weekend saying that the film is being 'currently completed with in-house creative resources,' Kashyap confirmed to HuffPost India that he agreed to supervise the project only after the production house had taken Bahl's consent.
Kashyap will not be taking any credits for his new role in Super 30.
Asked what made him agree to work on Super 30, given the history between him and Bahl, Kashyap said, "There are at least 30 new people debuting with this film. It's just out of responsibility for the money put in production."
Kashyap also shut down rumours of a patch-up between Bahl and him.
"It's utter crap," he said, refuting stories that suggested that the one-time close friends and business partners have repaired their relationship.
Bahl has disputed the account published by HuffPost India, and has filed a defamation case against Kashyap and Vikramaditya Motwane. The suit also names HuffPost India, the Times Group of Publications and the Deccan Chronicle newspaper.
HuffPost India has sent a message to Hrithik Roshan and will update this story when he responds.