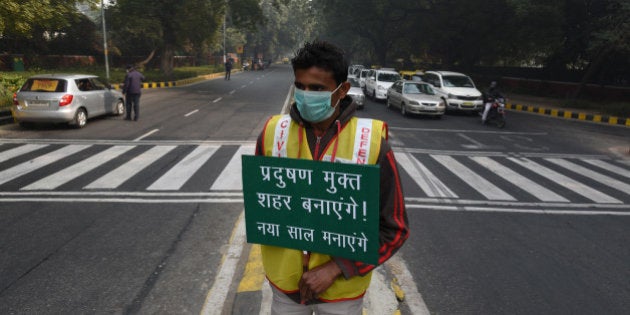 NEW DELHI -- Just two days before the odd-even scheme for cars concludes, the Supreme Court refused to entertain a plea to cancel the Delhi government's initiative to curb air pollution in the national capital.
The Supreme Court ruling is a huge boost to the Aam Aadmi Party government which is planning to roll out a second phase of the odd-even rule after the 15-day trial period wraps up on Jan. 15
Chief Justice of India T.S. Thakur questioned why the petitioner, B Badrinath, a young lawyer, was having so much trouble coming to court.
Dubbing the plea as a "publicity stunt," Thakur said, "We are doing car-pooling and you want to challenge it."
"People are dying of pollution. The government is taking steps to control pollution. Everyone must cooperate," he said.
Delhi is ranked the world's worst polluted city by the World Health Organisation.
Under pressure to respond to the pollution crisis in the capital, the Delhi government rolled out a scheme on Jan 1, which allows odd-numbered cars to move on roads on odd dates, and even-numbered cars on even dates.
Critics have argued that the city doesn't have adequate public transport to support the odd-even rule, which, they say, isn't really making a dent in the air pollution while inconveniencing residents of the capital.
On Dec. 16, the Supreme Court also banned the registration of diesel vehicles with an engine capacity of more than 2000CC for three months, and ordered all taxis to convert to CNG by March, 2016.