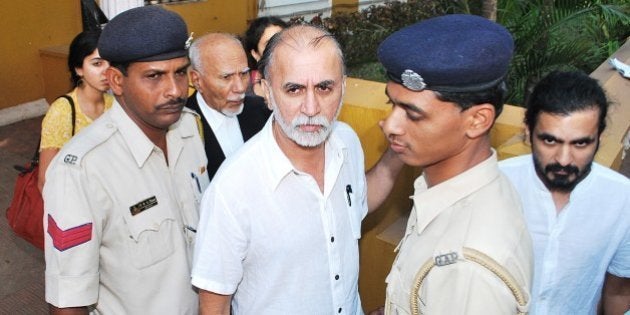 NEW DELHI: The Supreme Court has stayed the trial against Tehelka magazine founder editor Tarun Tejpal in connection with his alleged role in a sexual assault case for a period of three weeks.
According to media reports, a bench headed by Chief Justice H.L.Dattu asked the trial judge to make sure that the prosecution supplies all relevant documents related to the case within three weeks.
The apex court bench also asked Tejpal to refrain from delaying the trial on any grounds in future.
It was hearing a petition filed by Tejpal's advocate Sandeep Kapur, who had contended that the session court while passing the December 23, 2014, order was conscious of the "recklessness" shown by the prosecution to uphold statutory requirements that are obligatory to provide all necessary documents.
It also claimed that the prosecution had deviated from procedure and failed to appreciate that speedy trial was barely a facet of fair trial.
The petition alleged that the court has not reprimanded the prosecution for its "deliberate non-compliance, for deviating from the statutory mandates" to the detriment of the petitioner and his right to fair trial. with inputs)